The Northern Cape News Network Online (NCNN.live) is a web based news platform owned by Coms Leadership (Pty) LTD, established in September 2010 by serial media entrepreneur Thabo Mothibi (see at the bottom).
Our focus is on news and current affairs of the Northern Cape Province. We endeavour to cover the length and breadth of the province's majestic landscape.
Real People Real News: News – we break stories and give insights that you will not find anywhere else;
Features – specialist posture and incisive on subject matter;
Local Government – know your locality in its truest sense;
Business News – local/National/Internal,
Agriculture – backbone of the Northern Cape economy and a base of SMMEs and Cooperatives; Mining – with the continued change in the ownership patterns of this sector, consistent reportage would thus serve as an information empowerment panacea;
Lifestyle – health, fitness, food, fashion, personal finance, home and garden and the promotion of good living;
Travel & Tourism – from its open blue skies, vast expanses, carpet flowers, the Kimberley Big Hole and adventure sports – its uniqueness is an attraction to nature's lover and the discerning and history tourist;
Arts and Culture – in video and written – we are the repository that links the past with the future;
Voices – opinion pieces from in-house and by invitation;
Science & Technology – with the Northern Cape being home to the Square Kilometer Array (SKA) and the South African Large Telescope (SALT) – ours is to keep the rest of the world informed about the unfolding strides and other related issues;
Renewable Energy – could this sector be the Northern Cape's response to black industrialization?  We shall track all developments;
Literature – we flag and review;
Sports – grassroots or stardom, we track tomorrows stars and tell the stories of the current stars who owe their being to this province;
Video – be it hard news or good laughter; we produce as the story unfolds and we source the news and comedy in video;
Events – Gig Guide – we connect people for them to spark everlasting memories and we cover all round entertainment.
NCNN.live also focus on transmitting information aimed at harnessing a knowledge base for economic empowerment, and broadly, improved lifestyles. Hence we are a network that initiates and shares free content with other community newspapers and radios that have undersigned an agreement with us.  In our contribution to society; we are serious about ensuring that yesteryears have-nots are not today's know-nots.
We trust that your good self shall enjoy each and every read on this platform.
For news, comments and tip-offs please email newsroom@ncnn.live
For online advertising enquiries e-mail advertising@ncnn.live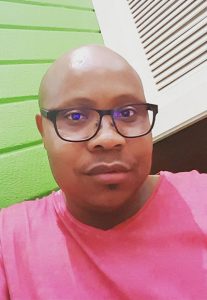 Thabo Mothibi
Managing Editor
thabo@ncnn.live
Shortlink for this post: https://ncnn.live/?p=327