Calvinia 02/03/2023 – An economic boom with heightened job opportunities is in the horizon for the Northern Cape. Delivering the State-Of-the-Province-Address (SOPA) in the province's Namakwa district's picturesque town of Calvinia, Premier Dr. Zamani Saul announced an array of social and economic infrastructure projects.
The building of more schools, health facilities, roads, houses, energy security projects, water and sanitation plants are in the offing.
"For 2023/24 MTEF we have projected infrastructure budget of R9 billion of which R5 billion is for economic infrastructure and R4 billion for social infrastructure. The annual breakdown is as follows; R3 billion in 2023/24, R2,7 billion is 2024/25 and R3 billion in 2025/26," he revealed, having pointed out that the infrastructure investment matches a R10 billion spend in the past three years.
Having gained acclaim as South Africa's solar energy hub that secured a chunk of the foreign direct investment into the country's renewable energy advent of over a decade ago, the Northern Cape is now awaited by green energy fame anew.
"Madam Speaker, nationally, a R600 billion investment pipeline has been identified and designated under our country's Green Hydrogen National Programme. We are happy that additional projects were gazetted in December last year as part of the Green Hydrogen National Programme (GHNP). Of the nine projects, four are allocated in the Northern Cape (the Prieska Power Reserve, Ubuntu Green Energy Hydrogen Project, Upilanga Solar and Green H2 Park and the Boegoebaai Green Hydrogen Development Programme," said Dr. Saul having already engaged investors and other stakeholders nationally and beyond our shores.
In an attempt to bring balance into renewable energy's off-grid ownership patterns and value-chain, Dr. Saul laid out plans for a watershed plan, the incubation of SMMEs that will install photovoltaic rooftop solar panels.
"The objective is to assist the SMMEs in entering into power purchase agreements with the government and private sector to acquire loan funding from banks to procure the PV systems. Fifty-one SMMEs have received the PV green card training. The Northern Cape Solar Energy Business Incubator (NOCSOBI) was also established and we will launch in April 2023," asserted Dr. Saul.
The Northern Cape's expected job opportunity wave follows three years of Dr. Saul having led the charge in courting mining houses for beneficiation, unlocking the rare economic features of the province's districts through Special Economic Zones.
"Our government is pleased to announce that the designation of the Namakwa Special Economic Zone is at an advanced stage, approval has been granted by the Department of Trade and Industry and Competition (DTIC) and we are just awaiting Cabinet approval. The DTIC and the province signed a 50/50 agreement, wherein we each committed R1 billion for the cost of sharing towards the top structure and the province will further contribute R600 million for bulk infrastructure development," he explained.
Adding to the SOPA's buoyancy was the Northern Cape's drop in its unemployment rate. Notably, more females are employed than males and the province boosts the lowest rate of youth unemployment throughout the country. Dr. Saul highlighted a series of youth skills development initiatives to be implemented and job creation opportunities.
Two of South Africa's major mobile service providers, Vodacom and MTN, have not escaped Dr. Saul's charm offensive, he made calls and the spin-offs of having lured them to expand broadband coverage into the fringes of society keeps raking results.
"Madam Speaker and honourable members, MTN also built five new connectivity sites for the Northern Cape. This year, MTN is planning to build twenty-five new connectivity sites and modernize forty-eight sites in our province at an estimated cost of R180 million.
"Madam Speaker and honourable members, in total Vodacom and MTN will invest about R410 million this financial year in our province. These investments will ensure connectivity for all and drive inclusive digital access in the province," enthused Dr. Saul.
The SOPA mirrored and amplified the mantra Dr. Saul forged in the early years of the sixth administration; modern, growing and successful province.
By Thabo Mothibi thabo@ncnn.live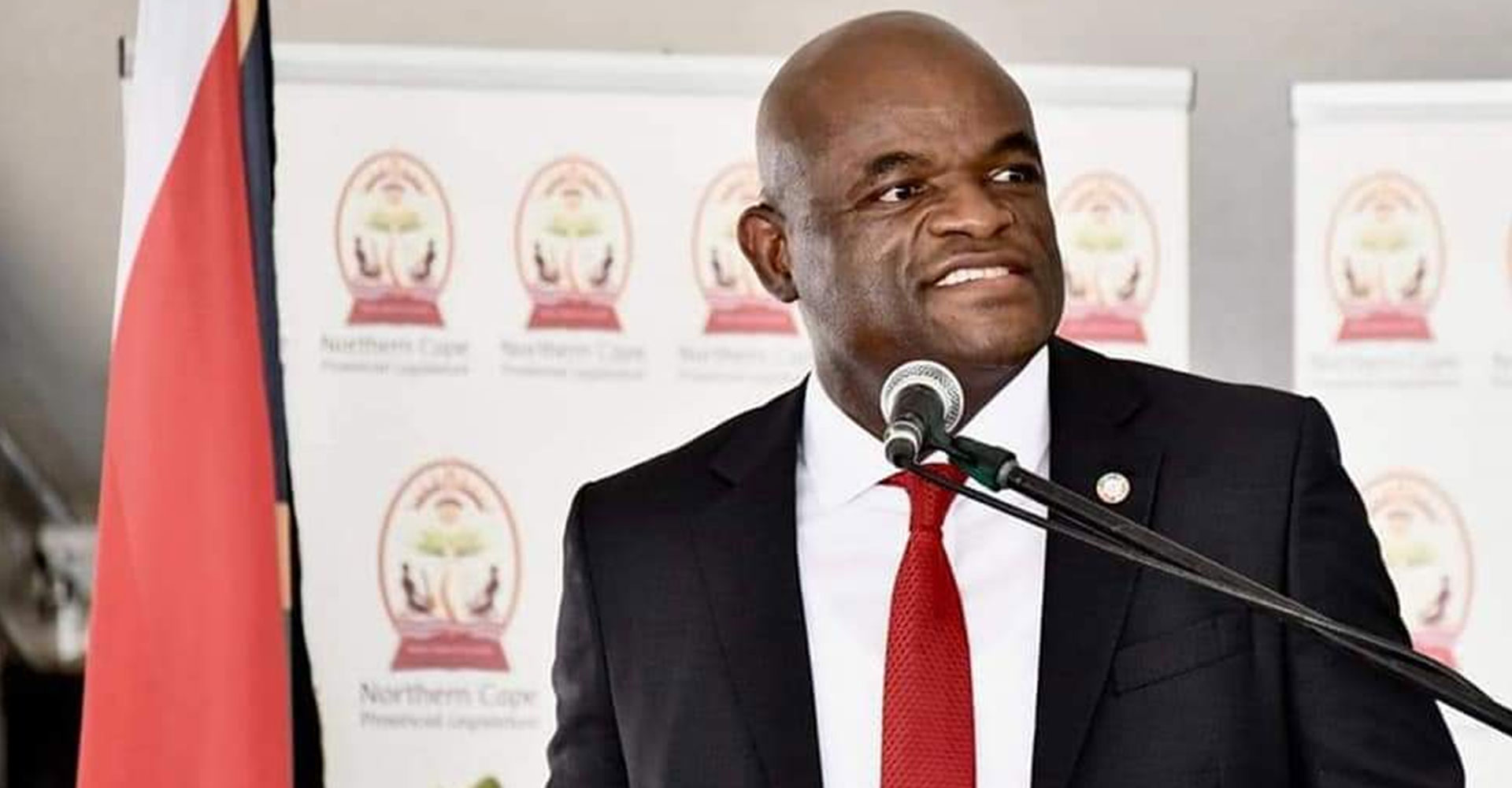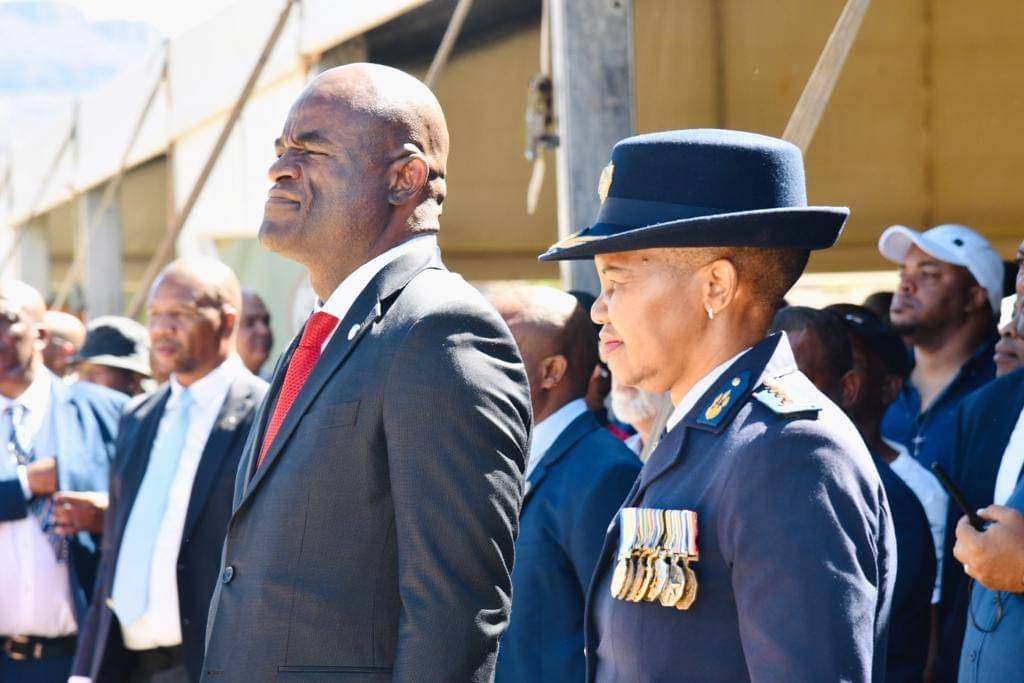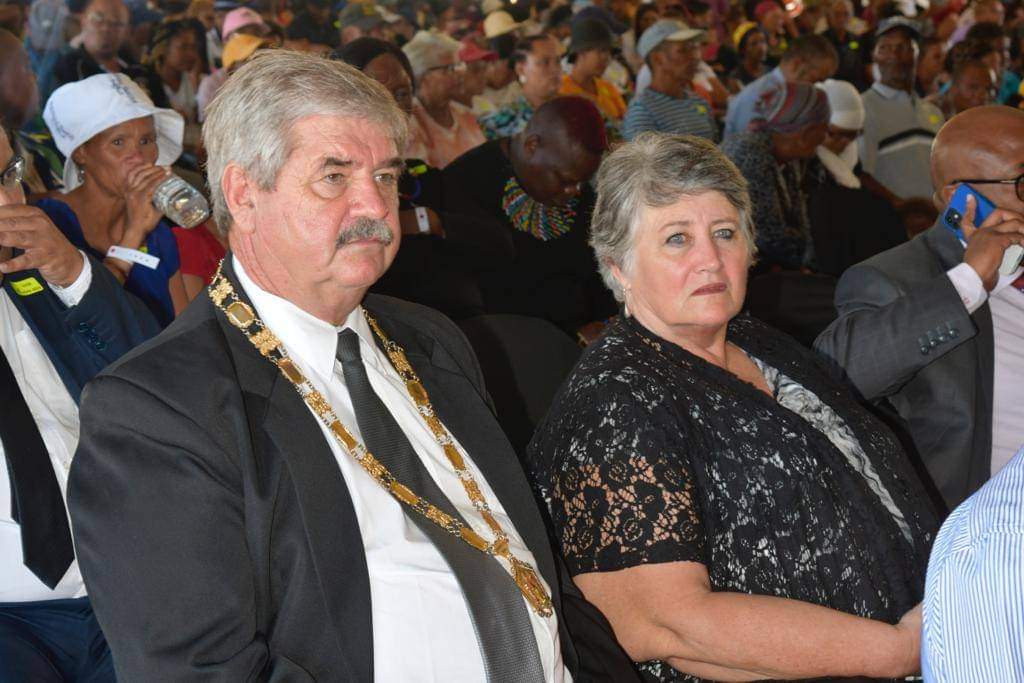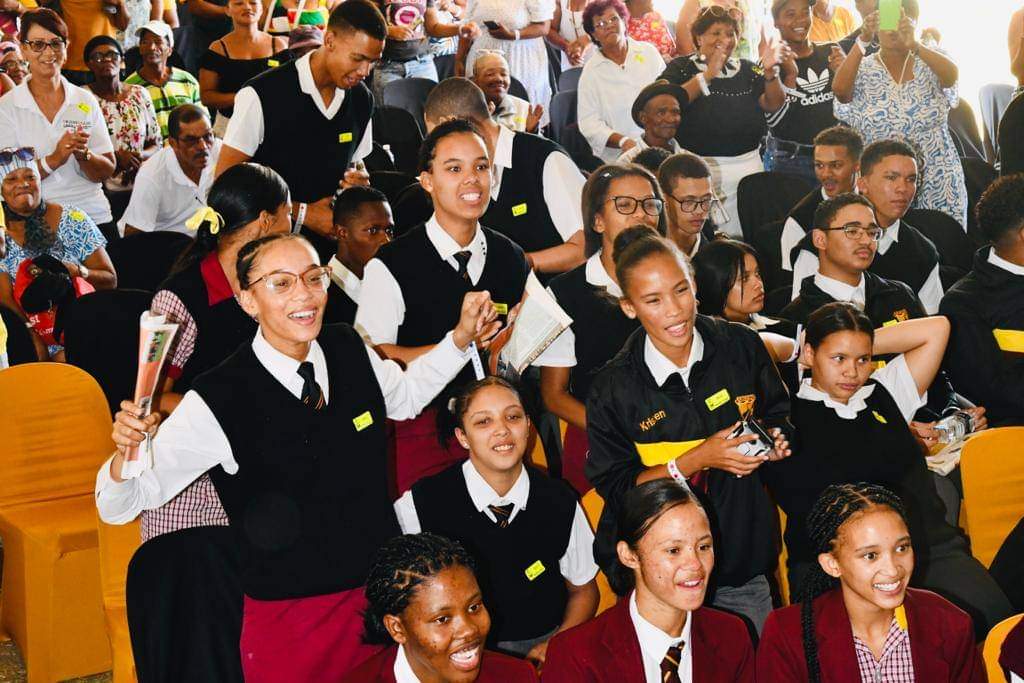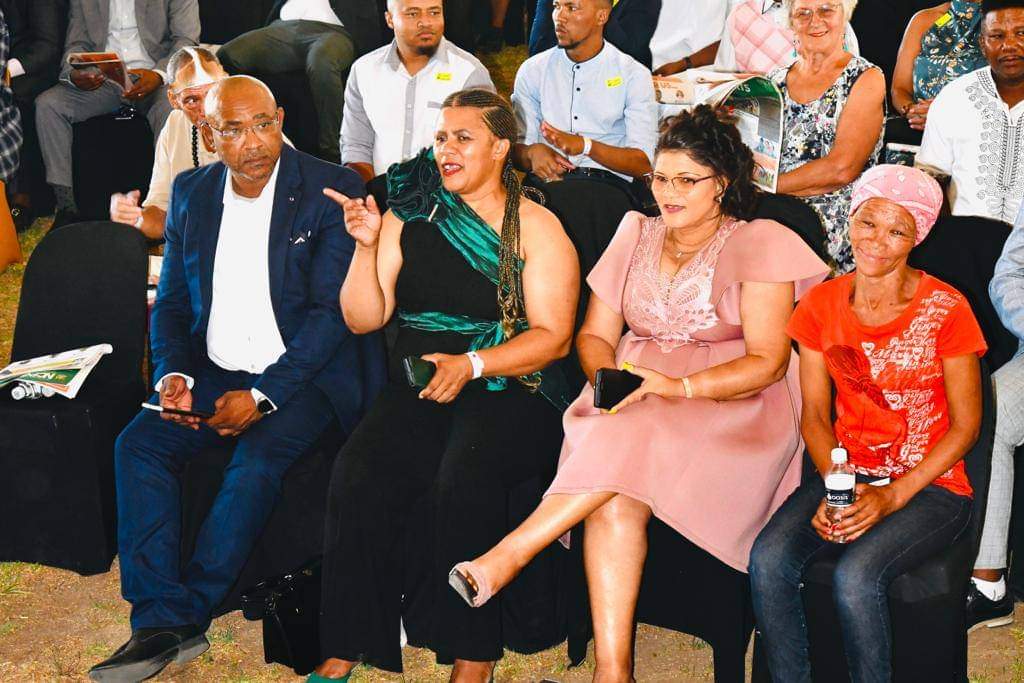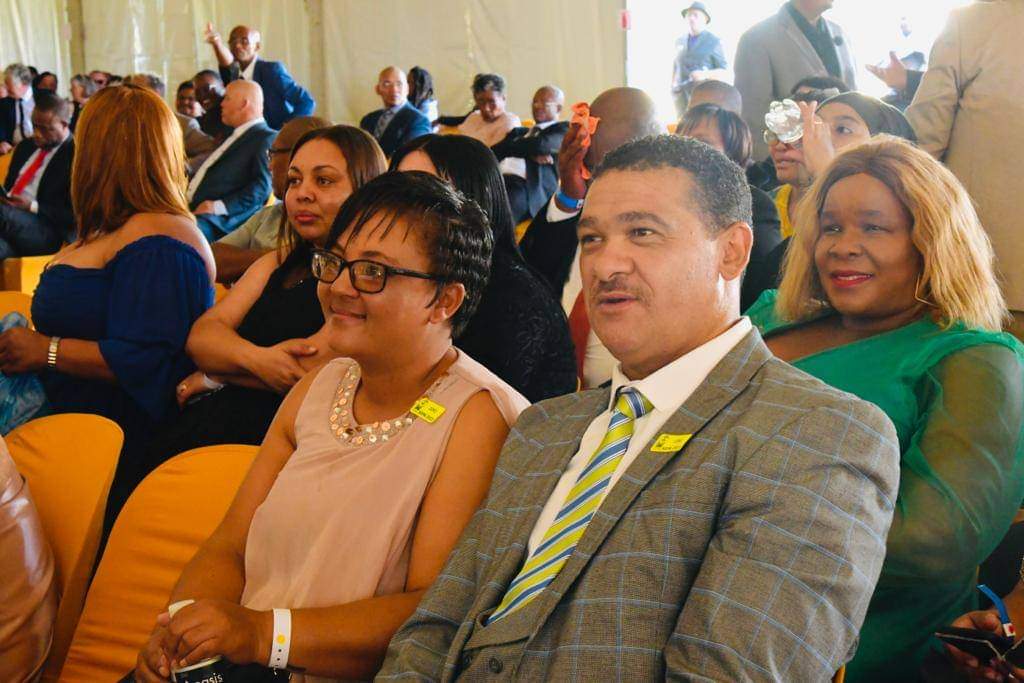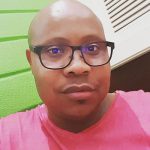 Thabo Mothibi is a former broadcast journalist (TV and Radio) – with specialist reporting experience; SABC Political/Parliamentary and TRC Teams over a period of five years (1995 to 2000).
One key foreign assignment - is the 11-nation African Connection Rally – overland journey from Africa's northern-most pole in the coastal Tunisian city of Bizerte to the southern-most pole in South Africa's Cape Agulhas. From the journalistic years, Thabo then delved into Government media liaison and serving two former Ministers and three MECs. He became the Northern Cape Provincial Government's first department based Communications Director at Department of Agriculture, Land Reform and Rural Development - 2008-2010 – where he also served as Head of Ministry from 2003 – 2008.
As a former anti-apartheid activist, his political background and professional training aided him in spearheading the Northern Cape ANC's 2004 National Elections media and publicity campaign and that of the 2006 Local Government Elections.
Whilst based in Waterkloof in Pretoria -2010 to end 2011, he consulted for Manstrat Agricultural Intelligence, then returned to the Northern Cape in 2012 to date, to consult independently and pursue other entrepreneurial interests in media and communications through KwaVuko Communications and Marketing.
Thabo Mothibi obtained his NQF7 through Wits University's Graduate School of Public and Development Management (P&DM) in Johannesburg, a Unilever Mandela Rhodes Academy for Marketing and Communications Academy (UMRA). The goal of the NQF7 programme was to educate and train public and private sector professional communicators and marketers in government communications..
Shortlink for this post: https://ncnn.live/?p=2757