Professional boxing is set to bolster the Northern Cape's sport tourism with the sanctioning of more tournaments by the governing body, Boxing South Africa (BSA), being in the offing. The game of the fisticuffs five year hiatus was pummeled by the successful staging of a 10-bout open-air tournament  hosted by Fight Arts Promotions on the grounds of Sun International's Flamingo Casino in Kimberley on Saturday, 25 June 2022.
In applauding Fight Arts Promotions for having staged the event with aplomb, BSA's Free State/Northern Cape manager Zoli Mabuya called for the Northern Cape to host more tournaments: "I am grateful as a Boxing SA official because eight boxers were turning professional today, and I had an opportunity to meet old boxers and they are prepared to work with me in unearthing talent in the Northern Cape. This is the beginning and we saw very good fights and it promises that in future we are going to have champions from the Northern Cape.
"This tournament is on par with what has been organised nationwide. We need sponsorships, more especially government, it should put in a hand because these kids that are boxing here, it is their living and they doing something that they like instead of loitering in the streets. When you join boxing, it gives you discipline, it keeps you busy because you have to train. That discipline helps to give respect to the parents because nowadays kids kill their parents," he asserted.
Promoter Russle Bindeman of Fight Arts Promotions was equally ecstatic at the tournament's outcome. "This is the revival of boxing in the Northern Cape. We have always had a strong pedigree of professionals and it has died because nobody is staging fights. It is excellent for tourism because you bring boxers, they come with their entourages and it puts the spotlight on Kimberley and when they return they speak about the city. It can be done and we are doing it.
"Bringing a title fight to the province is a long term goal but for now the focus is on our boxers in the province in giving them a platform for them to grow in a support structure. The focus was debutants hence it was 10 bouts to make it exciting for the crowd. After this tournament another should follow and not after a year but two months at the most so that people get to realise that the staging of professional boxing as a sport is a regular thing.
"Even though it was our first tournament, we have raised the bar," enthused Bindeman.
Part of an entourage of 10 persons supporting flyweight professional boxing debutant Sameel Mulla from Lenasia in Gauteng, was childhood friend Naicker Mohammed: "We are friends, colleagues and sparring partners. It has been good to experience the vibe, atmosphere and in him winning fighter of the tournament makes us even more proud.
"Overall in Kimberley staging this tournament has been satisfactory. We have always heard about Kimberley and this is our first time traveling this way. The main tourist attraction that we are keen on is the Big Hole but I can assure that a second visit is definitely on the agenda."
By Thabo Mothibi / thabo@ncnn.live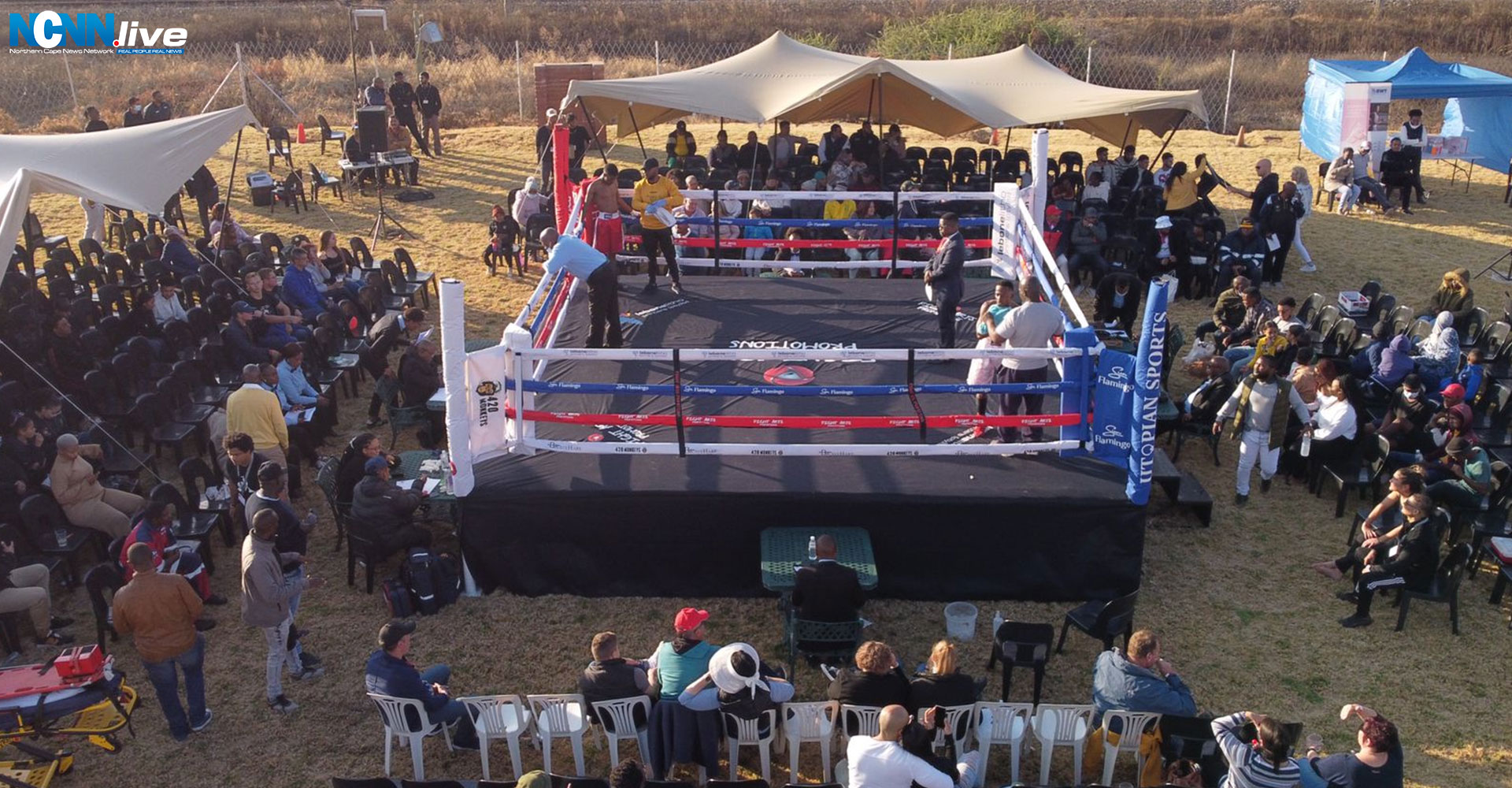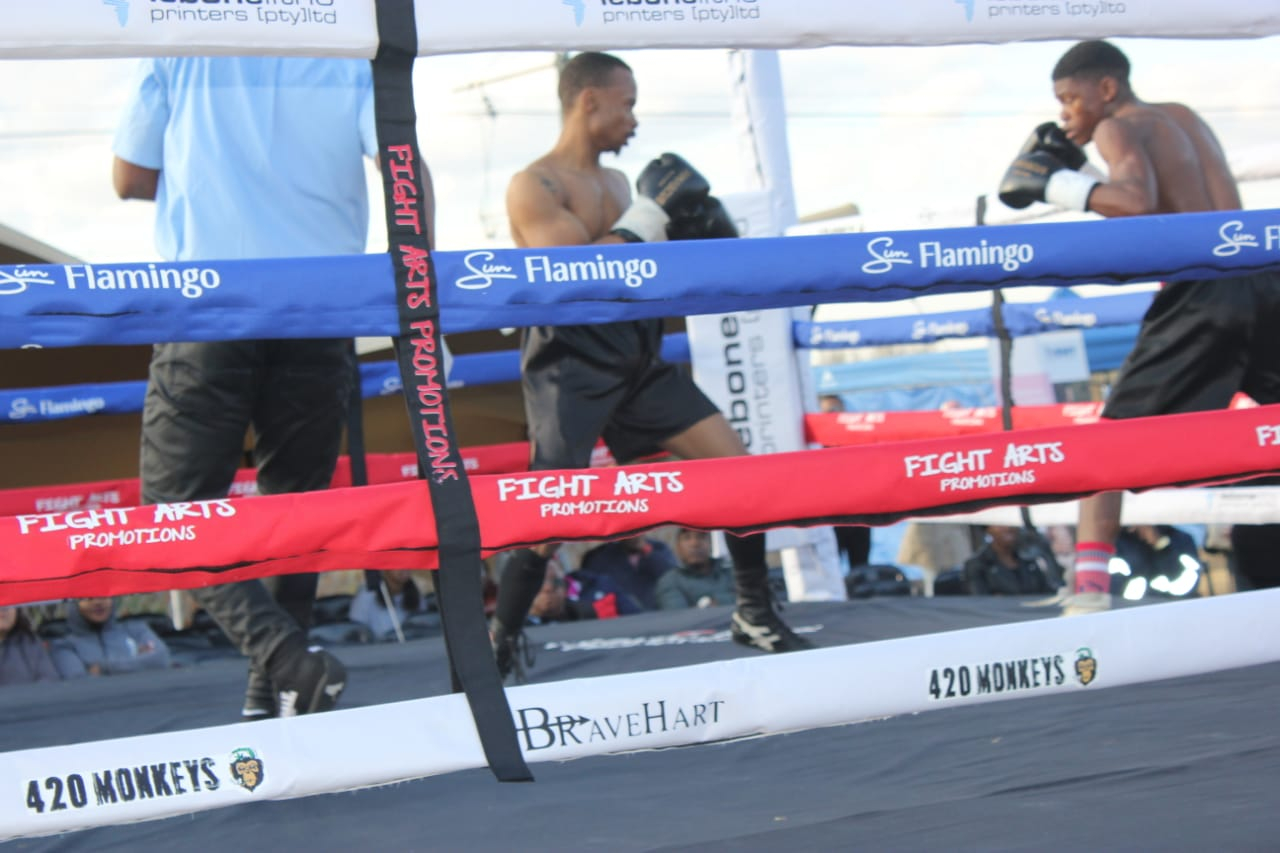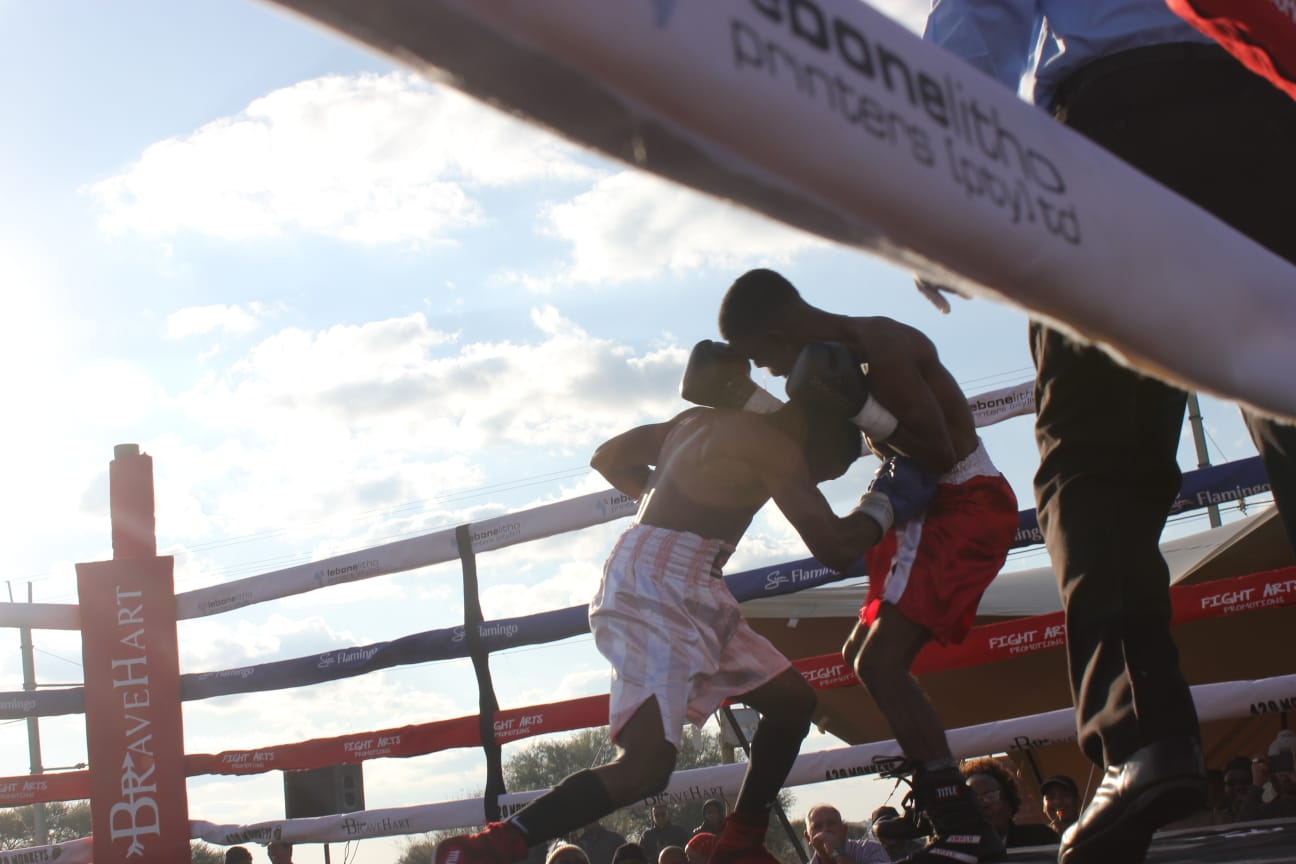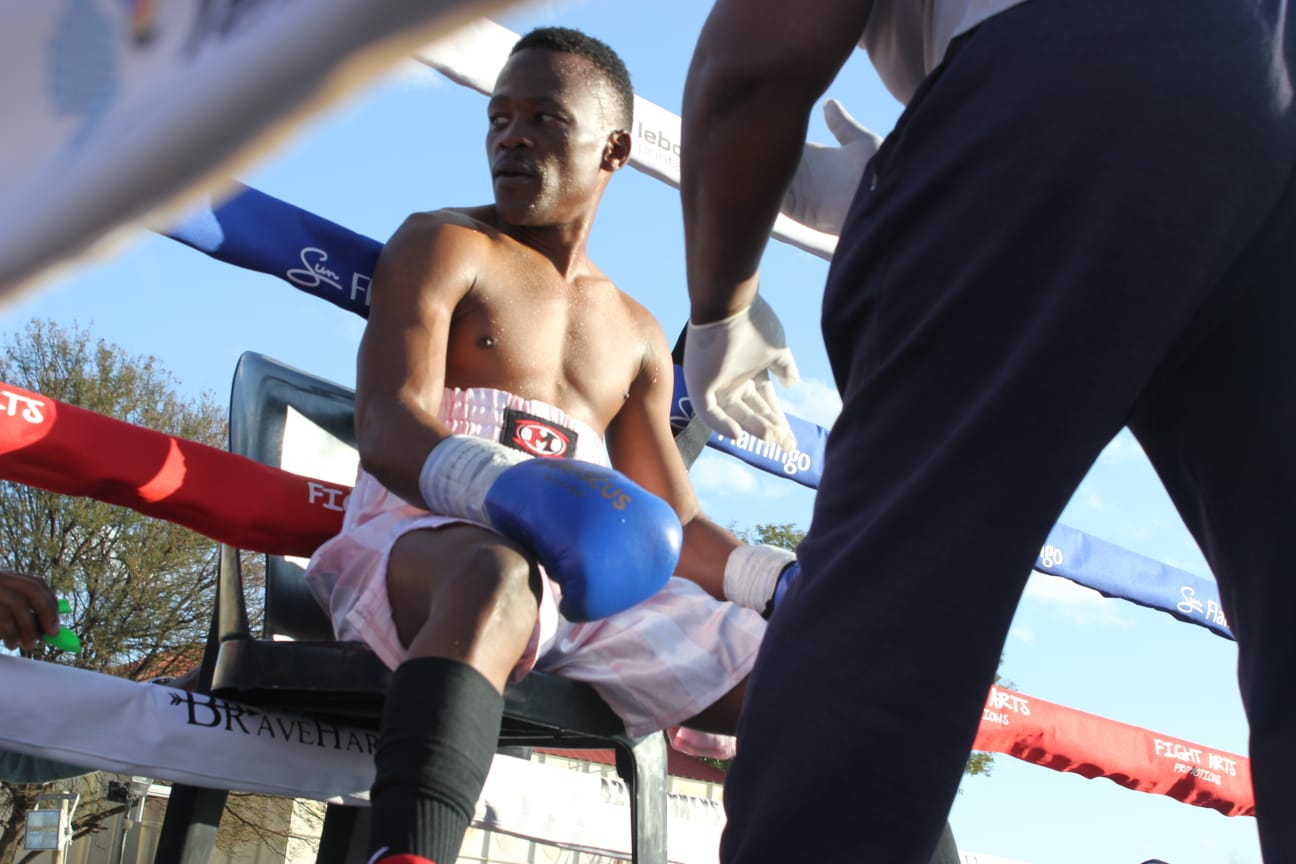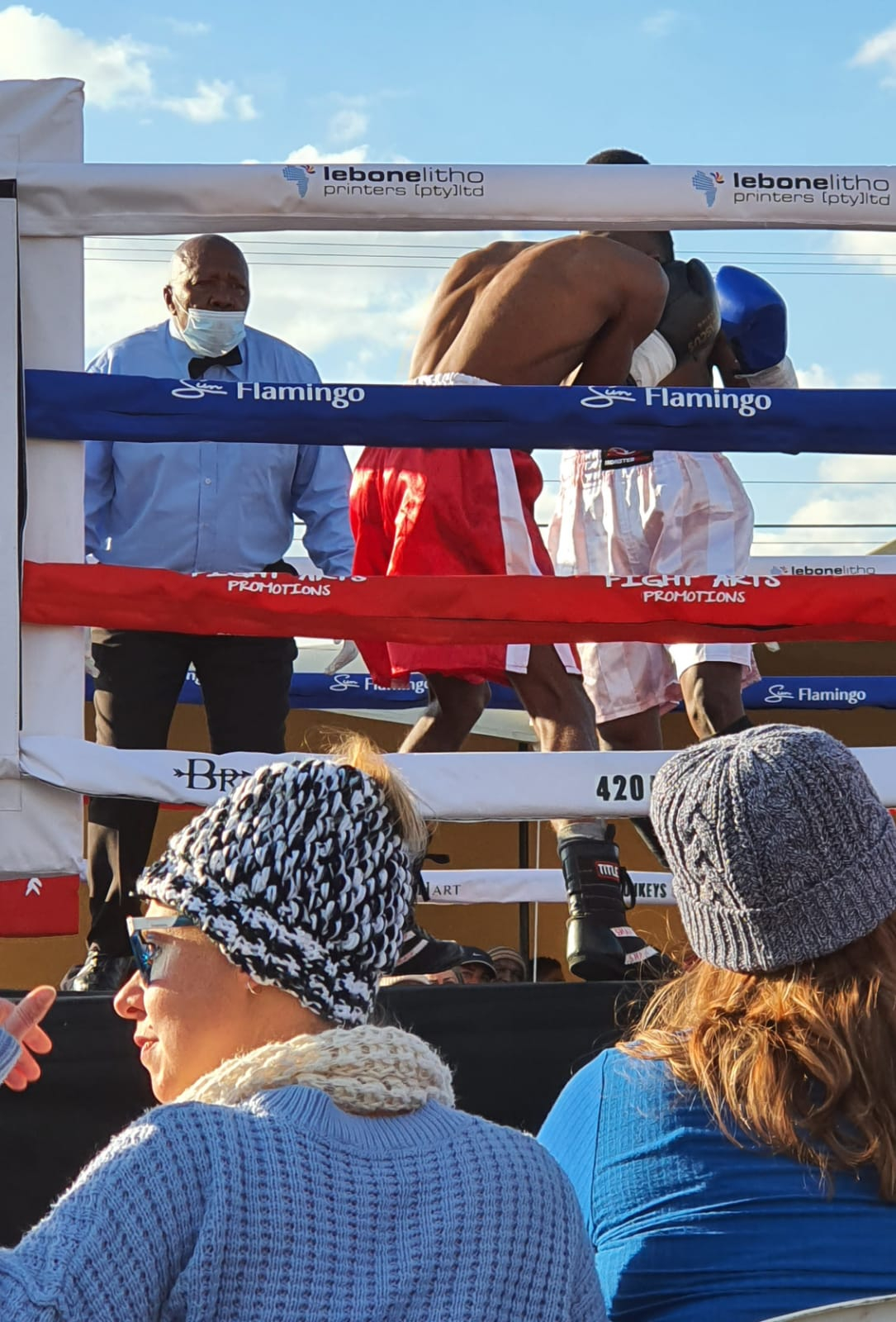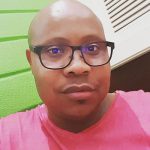 Thabo Mothibi is a former broadcast journalist (TV and Radio) – with specialist reporting experience; SABC Political/Parliamentary and TRC Teams over a period of five years (1995 to 2000).
One key foreign assignment - is the 11-nation African Connection Rally – overland journey from Africa's northern-most pole in the coastal Tunisian city of Bizerte to the southern-most pole in South Africa's Cape Agulhas. From the journalistic years, Thabo then delved into Government media liaison and serving two former Ministers and three MECs. He became the Northern Cape Provincial Government's first department based Communications Director at Department of Agriculture, Land Reform and Rural Development - 2008-2010 – where he also served as Head of Ministry from 2003 – 2008.
As a former anti-apartheid activist, his political background and professional training aided him in spearheading the Northern Cape ANC's 2004 National Elections media and publicity campaign and that of the 2006 Local Government Elections.
Whilst based in Waterkloof in Pretoria -2010 to end 2011, he consulted for Manstrat Agricultural Intelligence, then returned to the Northern Cape in 2012 to date, to consult independently and pursue other entrepreneurial interests in media and communications through KwaVuko Communications and Marketing.
Thabo Mothibi obtained his NQF7 through Wits University's Graduate School of Public and Development Management (P&DM) in Johannesburg, a Unilever Mandela Rhodes Academy for Marketing and Communications Academy (UMRA). The goal of the NQF7 programme was to educate and train public and private sector professional communicators and marketers in government communications..
Shortlink for this post: https://ncnn.live/?p=2651