Author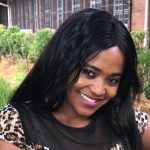 Faith Chabalala
Born: 1989/01/02
Place of Birth: Northern Cape, Kimberley
Education: St Boniface High School (2006), Central University of Technology (2008- 2011) and UNISA (2018)
Faith Chabalala works for the Department of Education in the Northern Cape as a training Officer. She is also a freelance journalist with a passion for telling stories about people, events, trends, lifestyle, book reviews and issues of social justice.
She has a Degree in Political Science from the Central University of Technology and is currently busy with her Honors Degree in this same field.
She is the founder of the Literary House Book Club, which aims to encourage reading and learning in her community. She is also the founder of an HR & Marketing Agency, which seeks to breach the gap of unemployment, scarce skills, and career management.