The sport of hockey in enjoying a new lease of life and it is all thanks to the National Lottery Commission (NLC). Hockey's revival in the province has brought with it an element of national pride with local teams producing outstanding young players who are steadily progressing towards being pedigreed national assets. Lotto's cash injection has placed the Northern Cape on a path of producing future stars in the mould of the likes of Melrick Maddocks and Reeza Rosenburg, all hailing from this province.
It all started with the construction of the close to 4 million-rand top notch open-field artificial turf at Cassandra in Kimberley and with the channelling of sponsorships towards a number of individual teams, to the tune of about 282 thousand-rand  each, for the acquisition of equipment and gear. In an exclusive interview with NCCN.live, the Northern Cape Hockey Federation's chairperson Nico Snyders said the lotto's cash injection has led to hockey looking good with immeasurable growth prospects.
"The lottery has extended a call for applications, meaning we again standing a chance to be aided in our endeavour of expanding the sport throughout the Northern Cape owing to the fact that school based hockey is only being played in three districts and we need to bring Namaqua and John Taolo Gaetsewe aboard."  He added that they would also be looking at upgrading the floodlights at the grounds as matches are played across the gender and age divide, well into the evening.
Senior official of the Homevale Men's Hockey team Donovan Fredericks explained that the lottery's benevolence is the basis for the euphoria that has enveloped the development of the sport. "The financial aid has not only strengthened our club but the federation in terms of its mandate to foster hockey in the province.
"Our club is now professionally run, we are well clad, senior and junior players are now enthusiastic and the camaraderie spirit is palpable. With the NLC approving a grant of over 281 thousand-rand for the purchasing of much needed equipment and kit, has definitely reignited the commitment of all our members and has attracted quite a few young players into our fold, " he appreciably stated.
A recent hockey tournament hosted by Saints Men's Hockey Club attracted hordes of happy looking fanatics with food in supply and laced with merrymaking.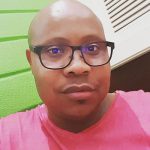 Thabo Mothibi is a former broadcast journalist (TV and Radio) – with specialist reporting experience; SABC Political/Parliamentary and TRC Teams over a period of five years (1995 to 2000).
One key foreign assignment - is the 11-nation African Connection Rally – overland journey from Africa's northern-most pole in the coastal Tunisian city of Bizerte to the southern-most pole in South Africa's Cape Agulhas. From the journalistic years, Thabo then delved into Government media liaison and serving two former Ministers and three MECs. He became the Northern Cape Provincial Government's first department based Communications Director at Department of Agriculture, Land Reform and Rural Development - 2008-2010 – where he also served as Head of Ministry from 2003 – 2008.
As a former anti-apartheid activist, his political background and professional training aided him in spearheading the Northern Cape ANC's 2004 National Elections media and publicity campaign and that of the 2006 Local Government Elections.
Whilst based in Waterkloof in Pretoria -2010 to end 2011, he consulted for Manstrat Agricultural Intelligence, then returned to the Northern Cape in 2012 to date, to consult independently and pursue other entrepreneurial interests in media and communications through KwaVuko Communications and Marketing.
Thabo Mothibi obtained his NQF7 through Wits University's Graduate School of Public and Development Management (P&DM) in Johannesburg, a Unilever Mandela Rhodes Academy for Marketing and Communications Academy (UMRA). The goal of the NQF7 programme was to educate and train public and private sector professional communicators and marketers in government communications..
Shortlink for this post: https://ncnn.live/?p=246