Kuruman – Fresh produce supplied by the Manyeding Agricultural Cooperative which is set to provide an economic lifeline for a 158 beneficiary households has been well received by most Kuruman based national supermarkets.
Following a variety of fresh produce having been grown from an open-field, retailers are now unendingly receiving supplies from the enterprise's massive four-tunnel greenhouse build to boost revenue streams. Kuruman's Super Spar's fresh produce supervisor Sergie Zinyau expressed his delight, endorsing the hydroponics produced vegetables.
"The quality of produce from Manyeding Agricultural Cooperative is very good, especially the tomatoes. We have a lot of customers that would like to taste and buy knowing it is locally produced," emphasised Zinyau. He indicated that more could be procured should the enterprise meet the demand obligations.
The outlet is amongst those that sell the cooperative's produce in labeling bearing the brand name Manyeding Agricultural Cooperative.
Back to the farm gate, just over 20km east of Kuruman, where once upon a time fallow land now germinates with 20 hectares that is under irrigation, its employee Masego Kalaote appreciatively pointed out how she is reaping from the enterprise. "As an employee of Manyeding Agricultural Cooperative, my monthly income from it helps me to sustain my family.
"My parents are unemployed and I am a breadwinner. My elder sister works in retail as a casual. This enterprise has helped me to accumulate skills in that I am able to work in open-field farming and hydroponics."
The open-field will soon draw hordes of seasonal workers in harvesting a variety of produce from the open-field that is under irrigation.
"We have 18 permanent employees. From the open-field we produce onions, cabbage, pumpkin, bush beans, beetroot, spinach, garlic and others. We currently utilising just over 20 hectares and could expand once we have the necessary means," explained production manager Patrick Moreeng.
In its overwhelming support towards the cooperative, government's masterstroke was also in laying infrastructure worth millions of rand in guaranteeing water rights and ensuring the consistent supply of water.
"The department has invested around R25 million in this project, constructing packaging facilities, four hydroponics tunnels, a solar plant, irrigation infrastructure and others," asserted the department of agriculture, land reform and rural development's extension officer Ernest Molaolwe.
Global mining company's Kumba Iron Ore and the National Development Agency (NDA) are amongst the private entities that had sponsored the enterprise from its inception years ago.
By Thabo Mothibi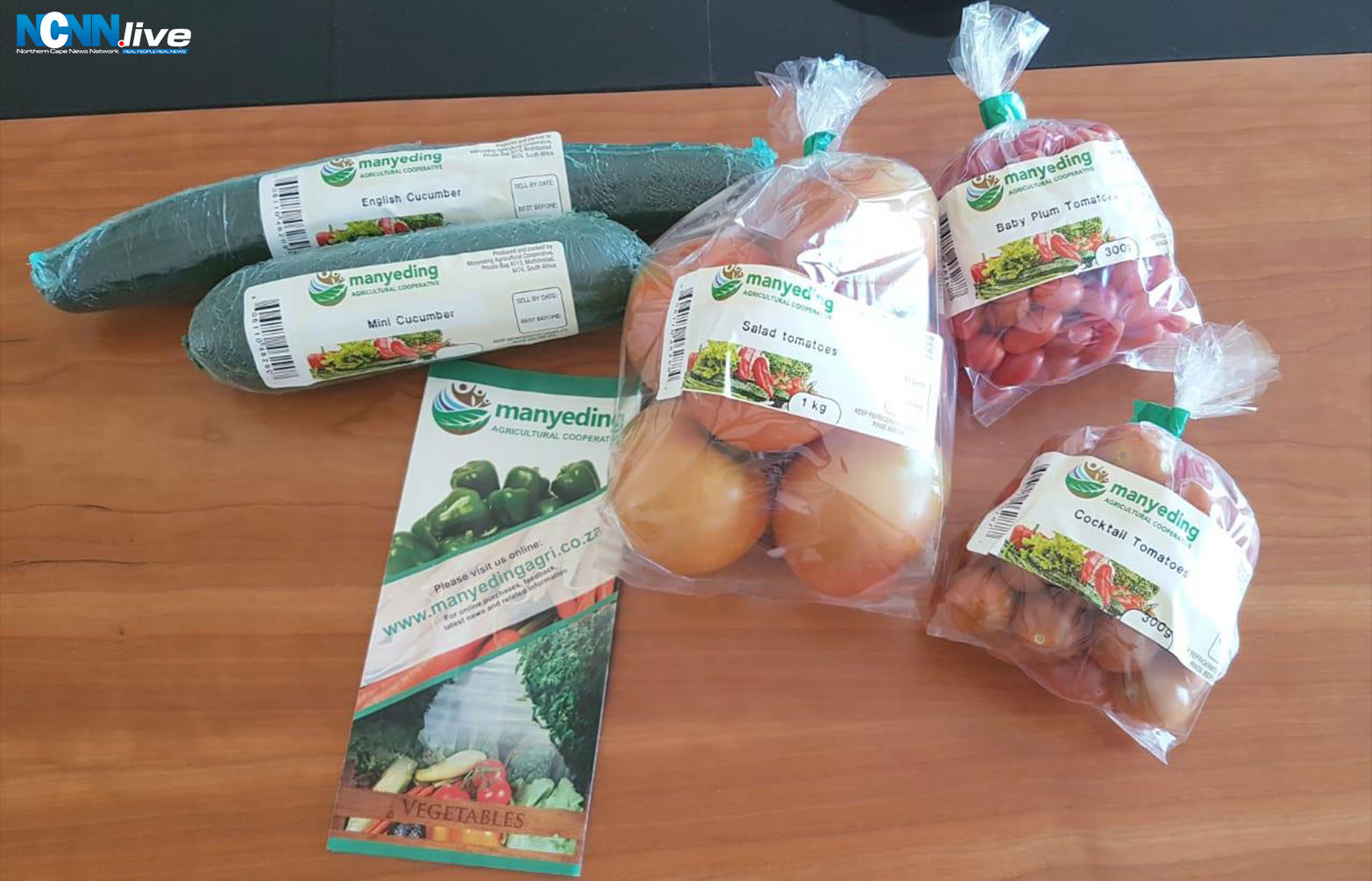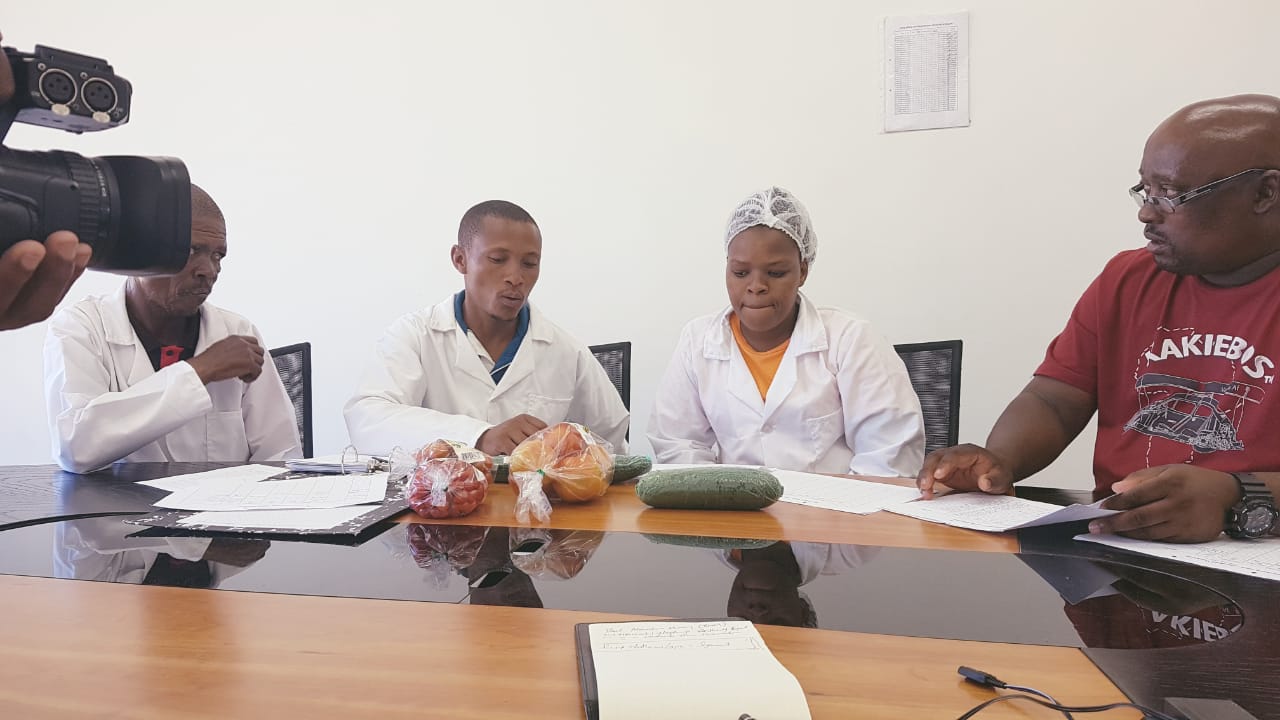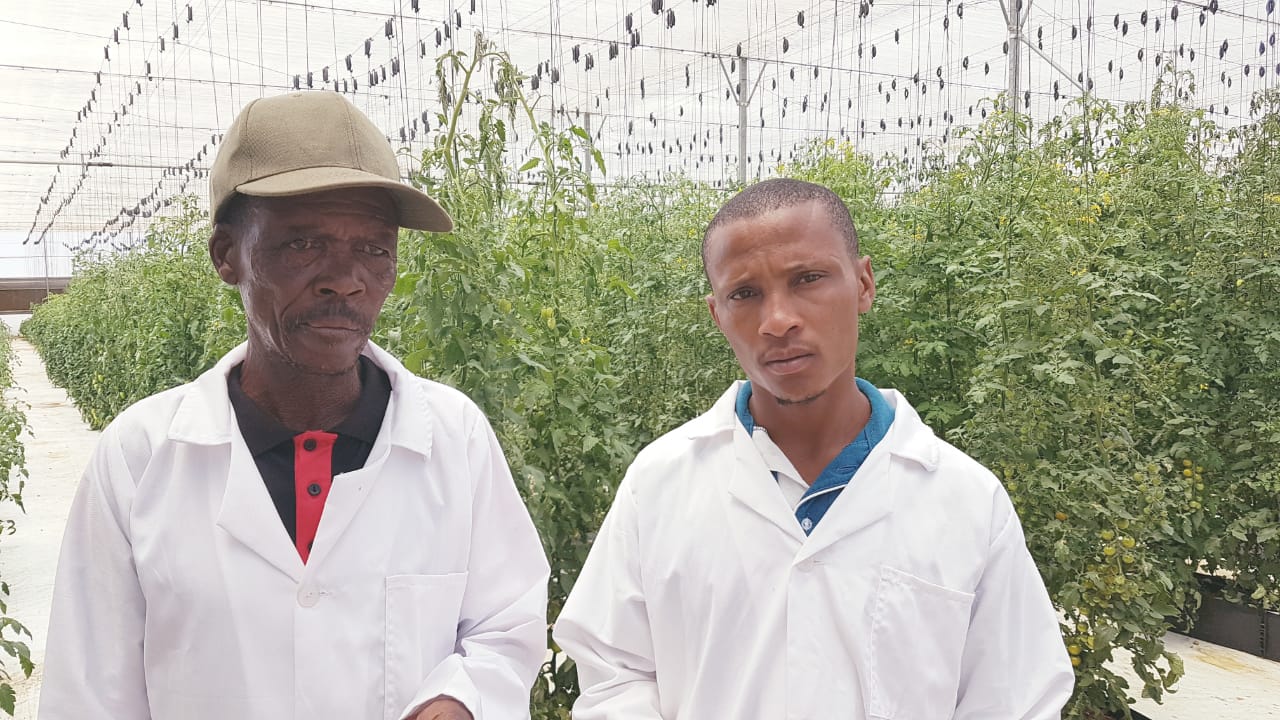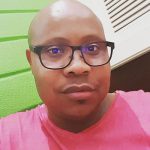 Thabo Mothibi is a former broadcast journalist (TV and Radio) – with specialist reporting experience; SABC Political/Parliamentary and TRC Teams over a period of five years (1995 to 2000).
One key foreign assignment - is the 11-nation African Connection Rally – overland journey from Africa's northern-most pole in the coastal Tunisian city of Bizerte to the southern-most pole in South Africa's Cape Agulhas. From the journalistic years, Thabo then delved into Government media liaison and serving two former Ministers and three MECs. He became the Northern Cape Provincial Government's first department based Communications Director at Department of Agriculture, Land Reform and Rural Development - 2008-2010 – where he also served as Head of Ministry from 2003 – 2008.
As a former anti-apartheid activist, his political background and professional training aided him in spearheading the Northern Cape ANC's 2004 National Elections media and publicity campaign and that of the 2006 Local Government Elections.
Whilst based in Waterkloof in Pretoria -2010 to end 2011, he consulted for Manstrat Agricultural Intelligence, then returned to the Northern Cape in 2012 to date, to consult independently and pursue other entrepreneurial interests in media and communications through KwaVuko Communications and Marketing.
Thabo Mothibi obtained his NQF7 through Wits University's Graduate School of Public and Development Management (P&DM) in Johannesburg, a Unilever Mandela Rhodes Academy for Marketing and Communications Academy (UMRA). The goal of the NQF7 programme was to educate and train public and private sector professional communicators and marketers in government communications..
Shortlink for this post: https://ncnn.live/?p=1372