Over 460 mine workers at Sedibeng Diamond Mine at Bellsbank a 110km north-west of Kimberley, have downed tools.
Union representatives told NCNN.LIVE that the workers have not been paid their December 2018, this January's salaries and were only paid 40 percent of their wages for October and November 2018.
The striking workers have gathered at the main entrance of the Frontier Diamonds owned mine where police are maintaining a heavy presence.
Police have committed to get mine owner Jan Louw to address the striking workers. One of the mine's managers declined to comment citing his own grievance in not being paid.
One of the workers, a Mozambique national, Alberto Zunguze said that they have been forced to resort to eating baboons as a result of their dire circumstances.
John Ndou from Messina in Limpopo lamented his daughter's failure to continue with her third year sound-engineering tertiary studies.
National Union of Mineworkers (NUM) shopsteward William Teledimo suggested that the mine is deliberately suppressing information.
"Despite having a forum between ourselves and mine management, nothing is being said whilst we are starving. Suspicions are abound. We don't know if the mine is closing down or not. At the very least we should be informed about the benefits that are due to us."
By Thabo Mothibi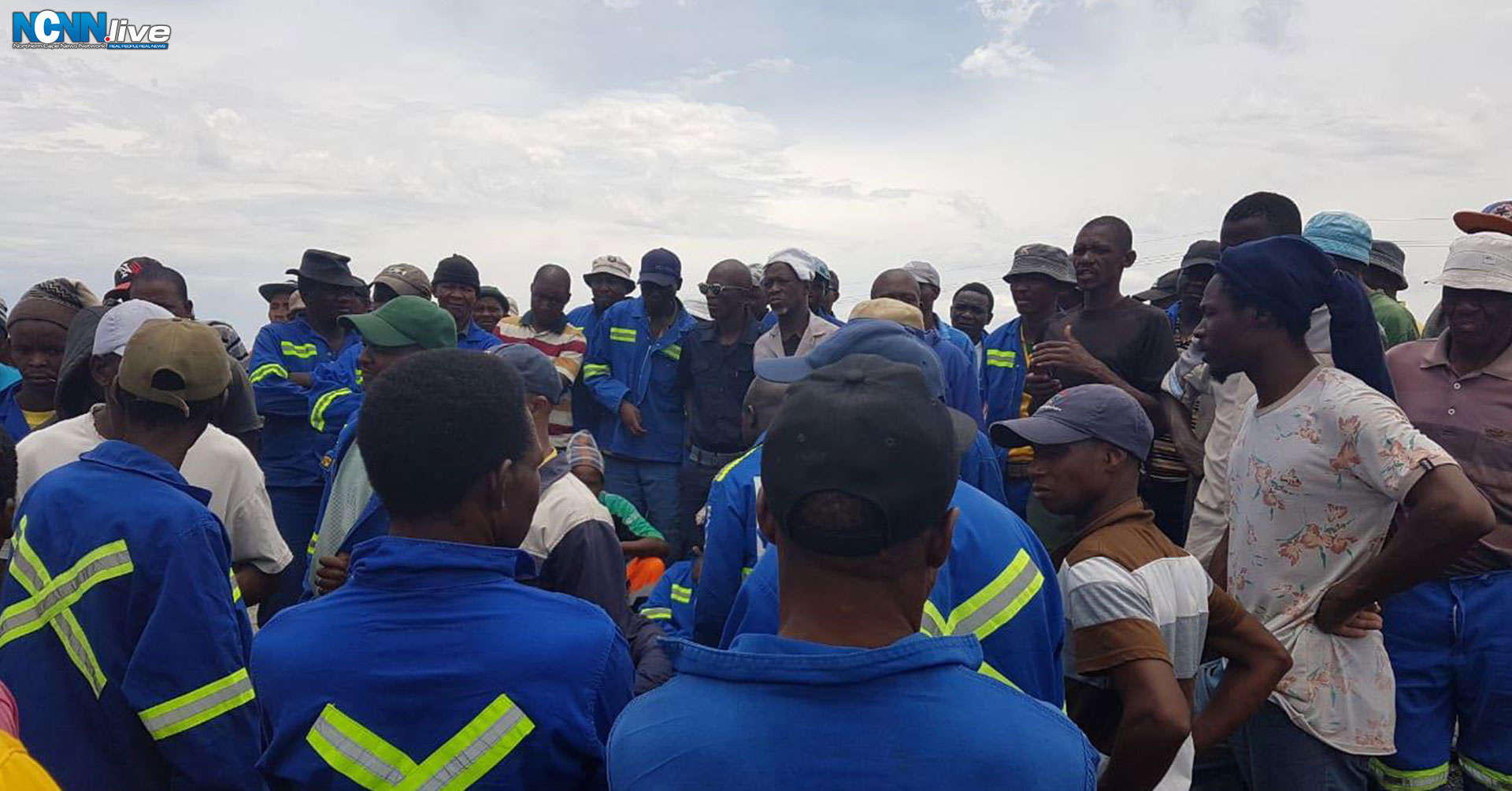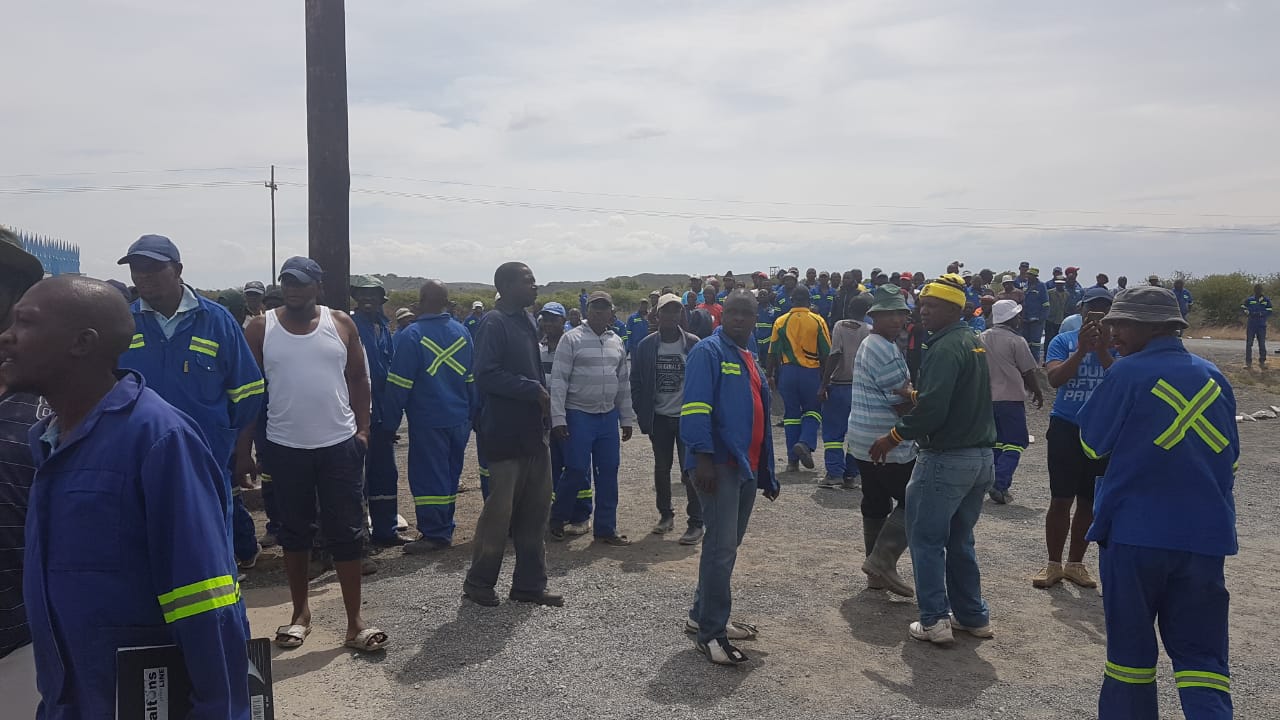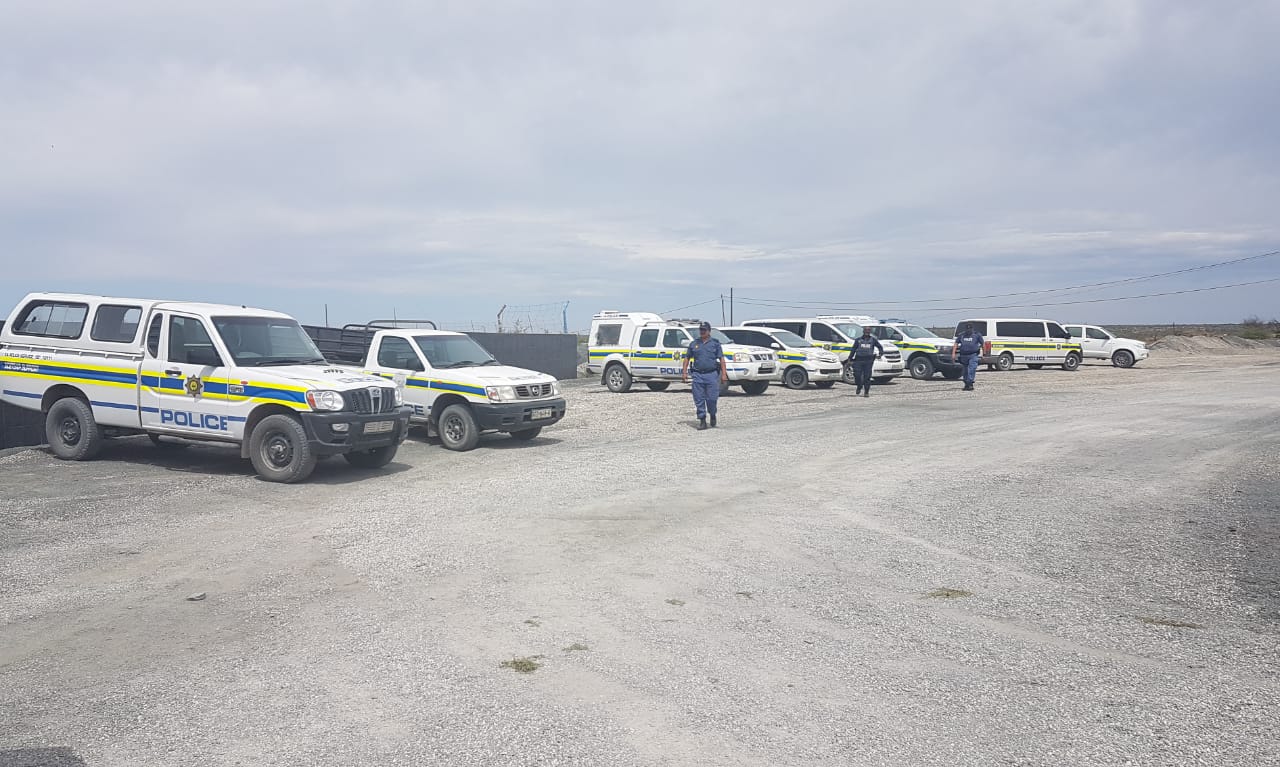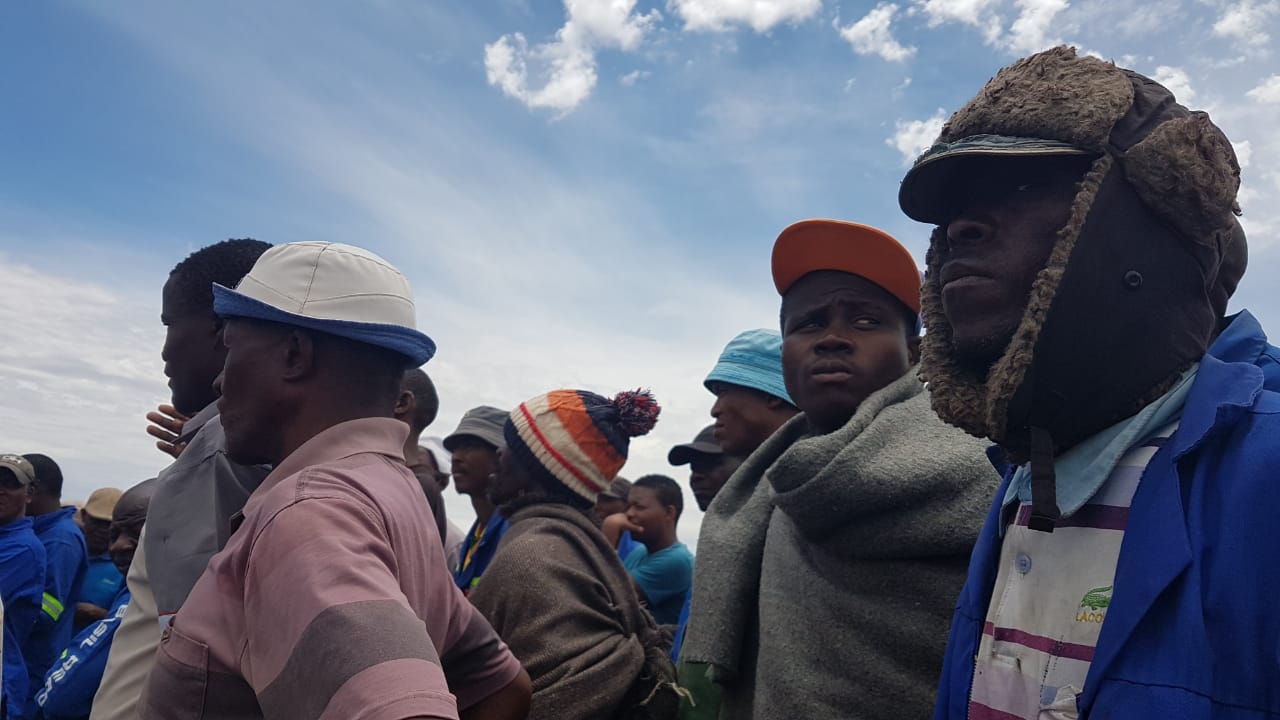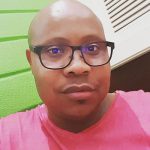 Thabo Mothibi is a former broadcast journalist (TV and Radio) – with specialist reporting experience; SABC Political/Parliamentary and TRC Teams over a period of five years (1995 to 2000).
One key foreign assignment - is the 11-nation African Connection Rally – overland journey from Africa's northern-most pole in the coastal Tunisian city of Bizerte to the southern-most pole in South Africa's Cape Agulhas. From the journalistic years, Thabo then delved into Government media liaison and serving two former Ministers and three MECs. He became the Northern Cape Provincial Government's first department based Communications Director at Department of Agriculture, Land Reform and Rural Development - 2008-2010 – where he also served as Head of Ministry from 2003 – 2008.
As a former anti-apartheid activist, his political background and professional training aided him in spearheading the Northern Cape ANC's 2004 National Elections media and publicity campaign and that of the 2006 Local Government Elections.
Whilst based in Waterkloof in Pretoria -2010 to end 2011, he consulted for Manstrat Agricultural Intelligence, then returned to the Northern Cape in 2012 to date, to consult independently and pursue other entrepreneurial interests in media and communications through KwaVuko Communications and Marketing.
Thabo Mothibi obtained his NQF7 through Wits University's Graduate School of Public and Development Management (P&DM) in Johannesburg, a Unilever Mandela Rhodes Academy for Marketing and Communications Academy (UMRA). The goal of the NQF7 programme was to educate and train public and private sector professional communicators and marketers in government communications..
Shortlink for this post: https://ncnn.live/?p=1626