His wasn't a meteoric rise. The life story of Vusi "DukeSoul" Sikhupelo is etched to many a memory as one from humble beginnings of the Field Band Foundation to setting South African dance floors ablaze with house music aficionados bowing to his masterly mixed tunes.
Agreeably; his blend of deep and soulful house must have transitioned from deep early learning that also matched his premature departure of Monday, 11 April 2016. A listen to the bellowing of the saxophone in the tune Sax At Hulana Park haunts like the dark clouds of that forlorn morning with the angels announcing his celestial arrival.
The perfected jazzy influence in DukeSoul's self-crafted tunes could have been his musical undoing. The legions of South African house music followers could have been awakened to his mastery had he received the right exposure and embraced by the industry's trustworthy lot and finding his name imprinted to the genre's roll of fame.
But then it was a wait and see factor for DukeSoul. Signing your life away to some profit-mongering beast and legally endowed music powerhouse is the enslavement that he had wittily avoided.
I guess I have digressed and should keep to the sound of the Northern Cape's departed best export.
A friend and fellow Disk Jockey Vincent "Zitto" Selebogo recalled how DukeSoul once stunned him with one of his masterstrokes. "He was the first producer ever to make me shed a tear for a song with his remake of The Cure & The Cause. He summoned me to his place after he had finished mastering it and was happy with the end product. I just sat there with the song on repeat and just couldn't help myself and he just laughed."
DukeSoul's unparalleled musical achievements were reflected upon with The Urban Beat of Metro Fm's having extended condolences. "We have lost a musical maestro, a true artist who took his craft very seriously and performed it with humility and respect. (He was) A legend who managed to serenade South Africa's with his soothing and mellow sounds."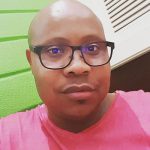 Thabo Mothibi is a former broadcast journalist (TV and Radio) – with specialist reporting experience; SABC Political/Parliamentary and TRC Teams over a period of five years (1995 to 2000).
One key foreign assignment - is the 11-nation African Connection Rally – overland journey from Africa's northern-most pole in the coastal Tunisian city of Bizerte to the southern-most pole in South Africa's Cape Agulhas. From the journalistic years, Thabo then delved into Government media liaison and serving two former Ministers and three MECs. He became the Northern Cape Provincial Government's first department based Communications Director at Department of Agriculture, Land Reform and Rural Development - 2008-2010 – where he also served as Head of Ministry from 2003 – 2008.
As a former anti-apartheid activist, his political background and professional training aided him in spearheading the Northern Cape ANC's 2004 National Elections media and publicity campaign and that of the 2006 Local Government Elections.
Whilst based in Waterkloof in Pretoria -2010 to end 2011, he consulted for Manstrat Agricultural Intelligence, then returned to the Northern Cape in 2012 to date, to consult independently and pursue other entrepreneurial interests in media and communications through KwaVuko Communications and Marketing.
Thabo Mothibi obtained his NQF7 through Wits University's Graduate School of Public and Development Management (P&DM) in Johannesburg, a Unilever Mandela Rhodes Academy for Marketing and Communications Academy (UMRA). The goal of the NQF7 programme was to educate and train public and private sector professional communicators and marketers in government communications..
Shortlink for this post: https://ncnn.live/?p=232