Kimberley – Livestock farmers in the Northern Cape's two drought-stricken districts have welcomed the supply of feed in preventing continued stock losses. The Department of Agriculture, Land Reform and Rural Development (DALRRD) has successfully distributed feed to farmers in the province's Namaqua district this week.
The supply of feed to farmers in parts of the Pixley ka Seme district is expected to be completed next week.
The reeling 45 towns of the two districts are the backbone of the province's lamb supply to the rest of South Africa.
The drought has also threatened to ruin the flagship and high-end Karoo Lamb brand which was initiated by the Department in an effort to boost the red-meat market earnings of the province's farmers. In comparison to other cape province's such as the Eastern and Western Cape; the Northern Cape bears the lion's share of the Karoo.
Farmers' organisation, Agri-Northern Cape which represents over 3000 farmers, welcomed and expressed its appreciation over the latest round of disaster relief scheme for farmers. The organisation's  General  Manager Henning Myburgh says reports from drought-ravaged farmers are "appreciable." "Government has acceded to our recommendations as to how the distribution process should unfold and that it be done by province and not the national Department of Agriculture, Forestry and Fisheries. The process has unfolded with no corruption unlike in 2017 when the scheme was dogged by allegations."
"We now have to spare a thought for the towns whose economies centred-around local abattoirs as the drought has had a devastating impact on them.  Although the recommended operational rate for core herd was 33 percent, some farmers had to reduce to 50 percent for survival purposes."
The National Disaster Management Centre of national Department of Cooperative Governance and Traditional Affairs (COGTA) made an allocation of 42 million-rand to the Northern Cape for the purchasing and distribution of relief feed through DALRRD.
Two districts; entire Namaqua and parts of the Pixley ka Seme were declared disaster areas amid having missed out on almost two winter rainfall seasons.  Stock farmers suffered unprecedented losses, having to slaughter their stock in an effort to deal with manageable numbers.
DALRRD spokesperson  Phemelo Manankong says vouchers were issued to farmers who had applied. "About 2380 farmers are benefiting from the current allocated Drought Relief Programme."
Manankong also added that two million five hundred thousand-rand was allocated for drought in the Namaqua district, also extending to Kenhardt in the ZF Mcgawu District Municipality in March last year.  73 000 drought pellets (feed) were supplied to affected stock farmers.
According to the South African Weather Services, relatively late rains and fairly shot rainfall season coupled with lack of follow up rains leads to a gradual deterioration in veld conditions.
Meanwhile the department has also introduced the concept of Fodder Banks in mitigating the impact of lack of grazing pastures.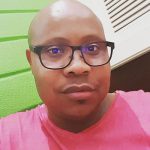 Thabo Mothibi is a former broadcast journalist (TV and Radio) – with specialist reporting experience; SABC Political/Parliamentary and TRC Teams over a period of five years (1995 to 2000).
One key foreign assignment - is the 11-nation African Connection Rally – overland journey from Africa's northern-most pole in the coastal Tunisian city of Bizerte to the southern-most pole in South Africa's Cape Agulhas. From the journalistic years, Thabo then delved into Government media liaison and serving two former Ministers and three MECs. He became the Northern Cape Provincial Government's first department based Communications Director at Department of Agriculture, Land Reform and Rural Development - 2008-2010 – where he also served as Head of Ministry from 2003 – 2008.
As a former anti-apartheid activist, his political background and professional training aided him in spearheading the Northern Cape ANC's 2004 National Elections media and publicity campaign and that of the 2006 Local Government Elections.
Whilst based in Waterkloof in Pretoria -2010 to end 2011, he consulted for Manstrat Agricultural Intelligence, then returned to the Northern Cape in 2012 to date, to consult independently and pursue other entrepreneurial interests in media and communications through KwaVuko Communications and Marketing.
Thabo Mothibi obtained his NQF7 through Wits University's Graduate School of Public and Development Management (P&DM) in Johannesburg, a Unilever Mandela Rhodes Academy for Marketing and Communications Academy (UMRA). The goal of the NQF7 programme was to educate and train public and private sector professional communicators and marketers in government communications..
Shortlink for this post: https://ncnn.live/?p=466