The ANC in the Northern Cape's Frances Baard region has dismissed 9 of its councillors in the embattled Sol Plaatje Municipality. Amongst those who have been expelled by the party is Pula Thabane who assumed the executive mayor position through a secret ballot in a council meeting yesterday.
Emanating from yesterday's council meeting, the party's leadership in the region and province were left embarrassed after a number of its own councillors defied orders to nominate Patrick Mabilo but instead resorted to instating fellow ANC councillor Thabane through a secret ballot. Thabane garnered 33 votes against Mabilo's 30.
In a media statement, secretary in the region Webster Dichaba cited the decision as stemming from a disciplinary process based on an incident of the 29th July 2018 "wherein the councillors colluded with the opposition to remove an ANC deployee through an illegal meeting." By that time the councillors were referred to as the "11 rebels" within party political circles.
The Northern Cape High Court invalidated the removal of then executive mayor Mangaliso Matika who has subsequently been sworn in as a member of the provincial legislature. In what was a "position swop," Mabilo was expected to be anointed as Kimberley's number one citizen but Thabane's ascension gave him a bitter pill to swallow on his birthday yesterday.
"The Disciplinary Tribunal has found 9 of the 11 councillors guilty and they are expelled from the African National Congress with immediate effect. The ANC constitution makes provision for the affected councillors to appeal the sanction of expulsion within 21 days of receipt of the sanction," explained Dichaba.
Dichaba further explained that the 9 councillors have been expelled after having been charged with; participating in unlawful and illegal meeting, provoking divisions which impacted negatively on image of ANC and its unity, participating in factional activities, collaborating with the opposition and its legal representatives, amongst others.
The Independent Electoral Commission's (IEC) provincial head Bonolo Modise indicated that his offices have not yet been informed about the latest development but explained that it is upon the (acting) municipal manager to inform the IEC of the vacancies in council.
"Depending on when the letter is received, we have 90 days to go into by-elections which is by 28 January 2019," said Modise.
The earliest by-election date for the IEC is 6 December 2018, however, the date might not suffice in setting the scene for a bruising battle should the councillors opt to contest their expulsions from the ANC.
In what was Kimberley's worst community violence post-1994, the organisers of the protest actions against Sol Plaatje Municipality's high electricity prices and tariff structure that were ultimately not implemented, had already shown support towards the now expelled councillors. Organiser of the community group Tebogo "Pantsi" Obusitse welcomed Thabane's appointment as mayor in an interview with the SABC yesterday.
By Thabo Mothibi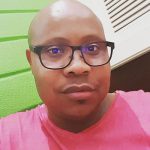 Thabo Mothibi is a former broadcast journalist (TV and Radio) – with specialist reporting experience; SABC Political/Parliamentary and TRC Teams over a period of five years (1995 to 2000).
One key foreign assignment - is the 11-nation African Connection Rally – overland journey from Africa's northern-most pole in the coastal Tunisian city of Bizerte to the southern-most pole in South Africa's Cape Agulhas. From the journalistic years, Thabo then delved into Government media liaison and serving two former Ministers and three MECs. He became the Northern Cape Provincial Government's first department based Communications Director at Department of Agriculture, Land Reform and Rural Development - 2008-2010 – where he also served as Head of Ministry from 2003 – 2008.
As a former anti-apartheid activist, his political background and professional training aided him in spearheading the Northern Cape ANC's 2004 National Elections media and publicity campaign and that of the 2006 Local Government Elections.
Whilst based in Waterkloof in Pretoria -2010 to end 2011, he consulted for Manstrat Agricultural Intelligence, then returned to the Northern Cape in 2012 to date, to consult independently and pursue other entrepreneurial interests in media and communications through KwaVuko Communications and Marketing.
Thabo Mothibi obtained his NQF7 through Wits University's Graduate School of Public and Development Management (P&DM) in Johannesburg, a Unilever Mandela Rhodes Academy for Marketing and Communications Academy (UMRA). The goal of the NQF7 programme was to educate and train public and private sector professional communicators and marketers in government communications..
Shortlink for this post: https://ncnn.live/?p=1359