Mier – The world's best racetrack at Hakskeenpan, a Kalahari Desert outpost near Mier in the Northern Cape and 264km north-west of Upington, reverberated with activity as the supersonic Bloodhound Land Speed Record car was rolled out for a media event staged to flag the month long high-speed tests.
Driver Andy Green will propel the supersonic car on the pan's straight racing line that has proven to be fertile ground in the attempt to fetch a new World Land Speed Record at 1,609 kilometres per hour (km/h – 1000mph) next year.
"We are here to try and record the highest land speed in the world and that speaks much to our work to project the Northern Cape as a destination for adventure tourism and extreme sport," enthused Northern Cape Premier Dr Zamani Saul in an interview with NCNN.live next to the supersonic car.
Dr Saul and representatives of the provincial government under his clear steer met up with Bloodhound CEO Ian Warhurst and his delegation that included Green who is determined to break his own record set in 1997 at 1,227km/h (763.035mph).
"This is history in the making and for us if you look at the social aspect thereof is that it will generate a great deal of interest, particularly these disadvantage communities, to have children having more interest in maths and science in order for them to pursue their post-matric studies in engineering and other scientific areas," foresighted Dr Saul in being aware that cutting edge technologies are to be employed in determining the speed and safety of the car.
The battery of tests are for the pencil-shaped beast of a car to hit at the most 804 kilometres per hour (km/h – 500mph) by the end of the trials. Hereafter, the desert racetrack would have proven itself to be fertile ground for the jet and rocket engine car to blast itself into a world land speed record of over 1,609 kilometres per hour (km/h – 1000mph) a year later.
"This is the first high-speed car of the digital age, the YouTube generation. Rather than take some bits and have it shown on TV maybe next week, we can stream live data from the car to a global audience and no one has ever done that before.
"We have a brilliant opportunity to showcase this brilliant science and technology on the amazing racetrack here in the Northern Cape and to inspire a whole generation of young kids about the magic of the science and technology which ultimately will power their low carbon energy efficient world of the future," asserted Andy Green who will bow out after achieving the feat.
It was a day of an exchange of speeches of gratitude between the South Africans and the team from the United Kingdom. The sense of camaraderie was soothing and a true binational affair.
The back-breaking task of hand-collecting tons of stones in clearing the 20km and 1 100m racetrack was undertaken by local residents employed by the provincial government as a contribution towards the Bloodhound LSR project. A monument celebration the over 600 workers has been erected at Rietfontein were the abstracted pebbles and stones can be seen.
By Thabo Mothibi / thabo@ncnn.live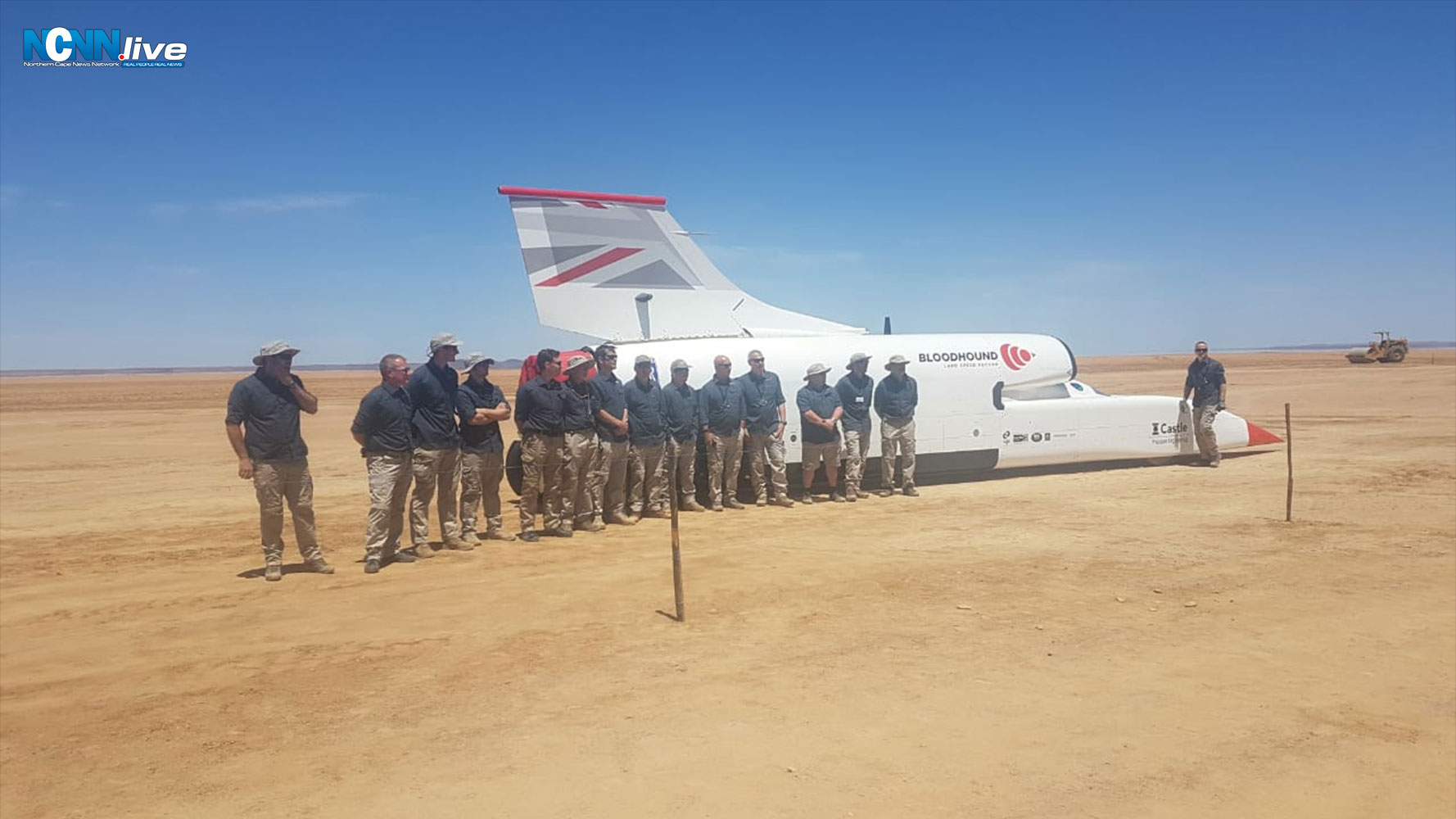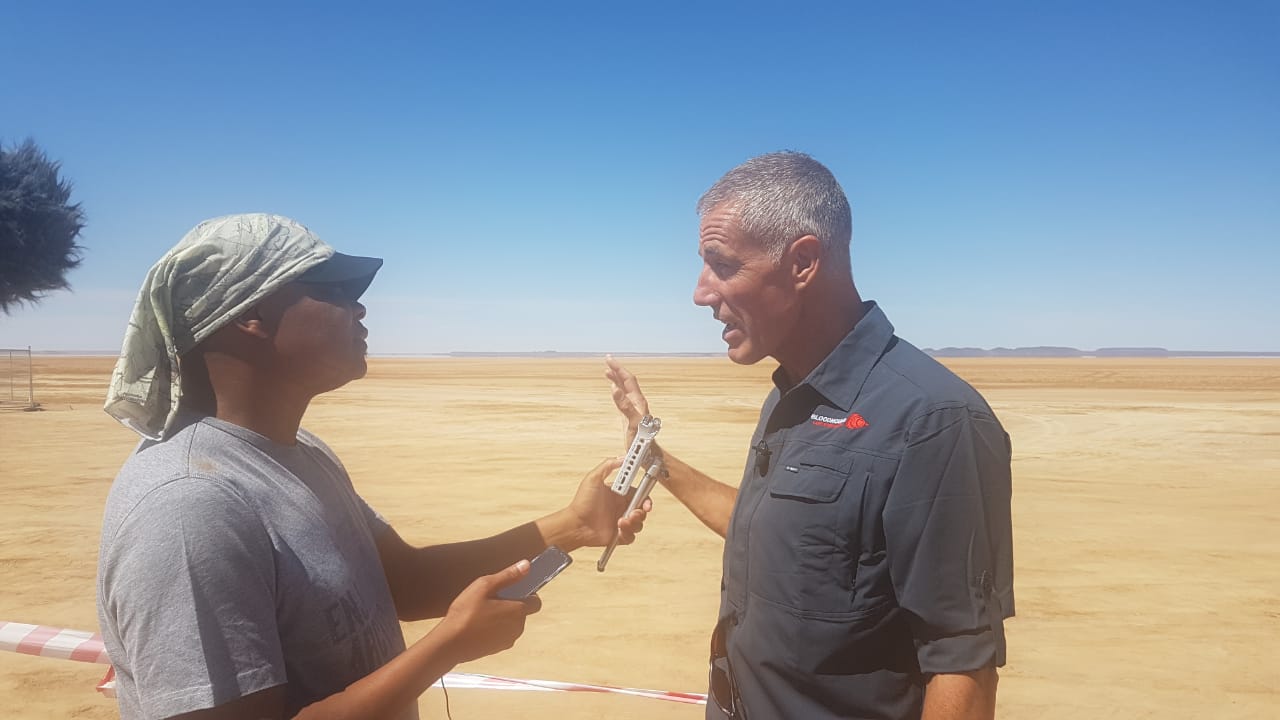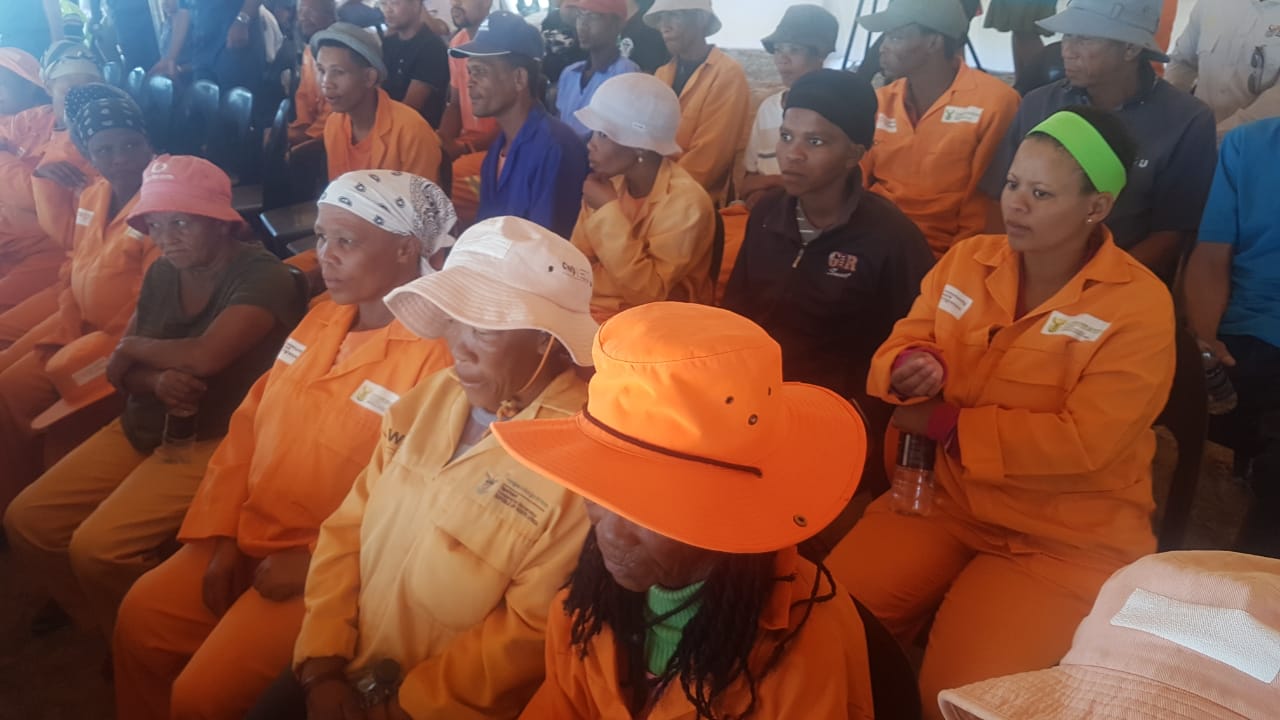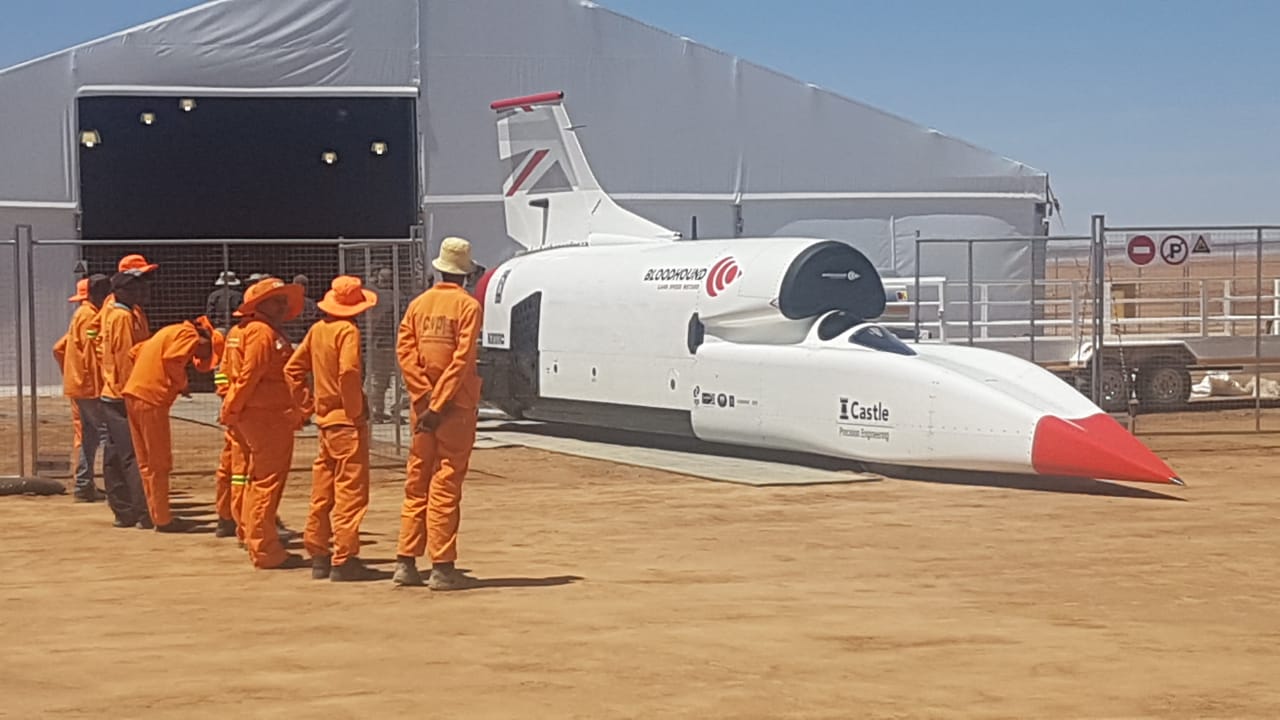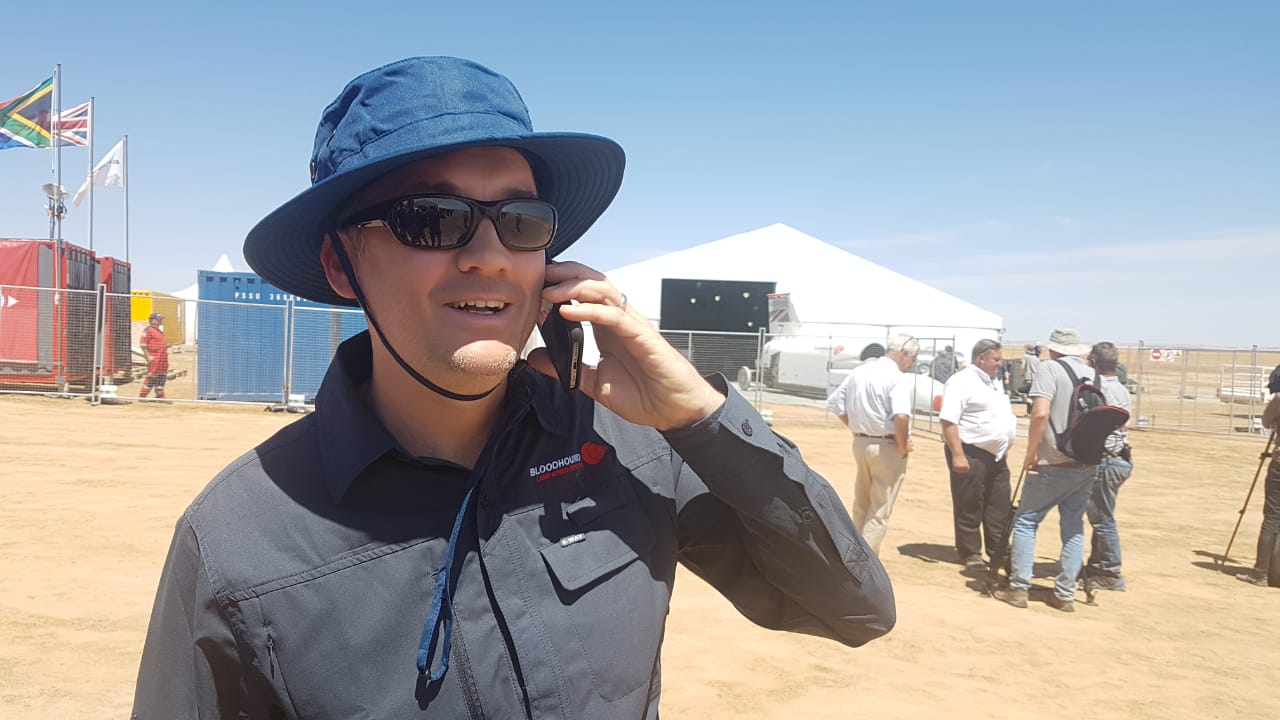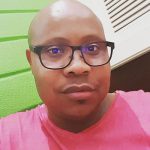 Thabo Mothibi is a former broadcast journalist (TV and Radio) – with specialist reporting experience; SABC Political/Parliamentary and TRC Teams over a period of five years (1995 to 2000).
One key foreign assignment - is the 11-nation African Connection Rally – overland journey from Africa's northern-most pole in the coastal Tunisian city of Bizerte to the southern-most pole in South Africa's Cape Agulhas. From the journalistic years, Thabo then delved into Government media liaison and serving two former Ministers and three MECs. He became the Northern Cape Provincial Government's first department based Communications Director at Department of Agriculture, Land Reform and Rural Development - 2008-2010 – where he also served as Head of Ministry from 2003 – 2008.
As a former anti-apartheid activist, his political background and professional training aided him in spearheading the Northern Cape ANC's 2004 National Elections media and publicity campaign and that of the 2006 Local Government Elections.
Whilst based in Waterkloof in Pretoria -2010 to end 2011, he consulted for Manstrat Agricultural Intelligence, then returned to the Northern Cape in 2012 to date, to consult independently and pursue other entrepreneurial interests in media and communications through KwaVuko Communications and Marketing.
Thabo Mothibi obtained his NQF7 through Wits University's Graduate School of Public and Development Management (P&DM) in Johannesburg, a Unilever Mandela Rhodes Academy for Marketing and Communications Academy (UMRA). The goal of the NQF7 programme was to educate and train public and private sector professional communicators and marketers in government communications..
Shortlink for this post: https://ncnn.live/?p=2149