Bloemfontein – The Executive Mayor of Mangaung Metro Olly Mlamleli will convene a meeting of the metro's powerful business people in an effort to encourage one of them or a local group amongst themselves to opt for the purchasing of Bloemfontein Celtics. This follows widespread media reports on the 60 million-rand sale of the Premier Soccer League (PSL) outfit to an unknown Kimberley businessman and with the option of a partial relocation to the diamond city.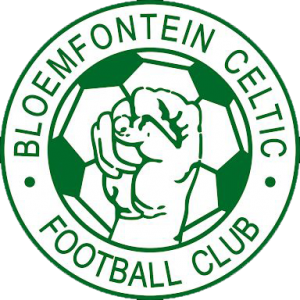 The Mangaung Metro's spokesperson Qondile Khedama confirmed the all-important meeting set for this morning.
"We are an interest group concerning Celtics and Toyota Cheetahs rugby team. There are economic and tourism aspects at hand including the use of our sporting facilities and the overall brand positioning of Mangaung Metro hence we convening this meeting of Mangaung business people.
"Celtics has not been sold although there are financial constraints being experienced. In having spoken to Max Tshabalala (owner of Celtics), he confirmed that the issue concerning Kimberley revolved around stimulating interest in the game by staging some games in the city but it is not known how that internal discussion leaked out," said the experienced spokesperson.
Also speaking to NCNN.LIVE in Bloemfotein, a source close to the club also confirmed that the only discussions concerning Kimberley centred around generating revenue for Bloemfontein Celtics by allowing the Sol Plaatje Municipality to draw PSL action. He likened the discussions to be similar to an arrangement Ajax Cape Town once had with the Northern Cape government in Kimberley having hosted two PSL fixtures in the build-up to the 2010 World Cup.
The Chief Director of Programmes in the Northern Cape Department of Sports, Arts and Culture David Mdutyana dubbed the purchase of Bloemfontein Celtics by a local businessman as "hearsay," indicating that the department has not been approached to date. "It could be a good thing should such a move unfold. However based on the role we could play, I guess we would have known," asserted Mdutyana.
By Thabo Mothibi
Pics sourced from team website.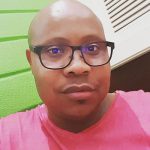 Thabo Mothibi is a former broadcast journalist (TV and Radio) – with specialist reporting experience; SABC Political/Parliamentary and TRC Teams over a period of five years (1995 to 2000).
One key foreign assignment - is the 11-nation African Connection Rally – overland journey from Africa's northern-most pole in the coastal Tunisian city of Bizerte to the southern-most pole in South Africa's Cape Agulhas. From the journalistic years, Thabo then delved into Government media liaison and serving two former Ministers and three MECs. He became the Northern Cape Provincial Government's first department based Communications Director at Department of Agriculture, Land Reform and Rural Development - 2008-2010 – where he also served as Head of Ministry from 2003 – 2008.
As a former anti-apartheid activist, his political background and professional training aided him in spearheading the Northern Cape ANC's 2004 National Elections media and publicity campaign and that of the 2006 Local Government Elections.
Whilst based in Waterkloof in Pretoria -2010 to end 2011, he consulted for Manstrat Agricultural Intelligence, then returned to the Northern Cape in 2012 to date, to consult independently and pursue other entrepreneurial interests in media and communications through KwaVuko Communications and Marketing.
Thabo Mothibi obtained his NQF7 through Wits University's Graduate School of Public and Development Management (P&DM) in Johannesburg, a Unilever Mandela Rhodes Academy for Marketing and Communications Academy (UMRA). The goal of the NQF7 programme was to educate and train public and private sector professional communicators and marketers in government communications..
Shortlink for this post: https://ncnn.live/?p=705