A possible five Northern Cape under-21 youngsters are to be included in a team of 25 with the best of the best being selected to ply their trade in the Orlando Pirates Multichoice Diski Challenge (MDC) League reserve side. Trials were hosted by Pirates in conjunction with Shield Sbonisi'iDiski Campaign at Galeshewe's astro turf past Saturday.
"I gave my all. I have also trialed at Bloemfontein Celtics. I am actually part of Celtics, it is just that I could not play there because I am in Kimberley to finish my matric. I might go back next year but my wish is that Pirates sign me,"enthused Tshepo Kakora whose father Moses Louw played for Bloemfontein Celtics FC.
Also equally enthusiastic about his chances of being contracted to Orlando Pirates is another promising prospect in the person of Phemelo Ncanywa: "Iam very happy with the way it started (the trials) because they showed us how to do things such as receiving the ball. As a holding midfielder I now know what to do when in a tight situation. I have been improving my game everyday."
The Sol Plaatje Local Football Association (SPLFA) partnered with Shield and Pirates in makings the trials possible and with local coaches assisting. "This is all about talent identification. At the same time we must meet with our sister LFA in Kuruman so that we can make up one team for Pirates' camping. This is for the first time that the programme is held in the Northern Cape.
"The Pirates coaches are with us here and they have identified players that they have asked us to work on. We are sure that we have chosen the very best. Some of the players do not belong to teams but then trials are trials and we are happy to have also had players from outside Kimberley."
Dumisani Thusi is the head coach of Shield's Sbonisi'iDiski Campaign and has been impressed with what the Northern Cape has had to offer thus far.
"Everything has been quite well, also looking at the attendance. We cannot wait to return with the other Pirates coaches. This was an activation. The regions coaches (local) will continue with running the clinics and after they have done their final selection we will come back to select the top three or five who will be joining the top 25 in the country.
"The players will join a final camp in Pretoria end of July with coaches from other regions. The top three will go across to train with Chelsea (British Premier League side) for an experience of training at the highest level and for them to start thinking about the highest level of professional football before being signed by South African top teams."
Former prolific Bucs striker Phumudzo Manendze was also at hand in showing the trialists how it is done. Next trials will be conducted in Kuruman soonest.
By Thabo Mothibi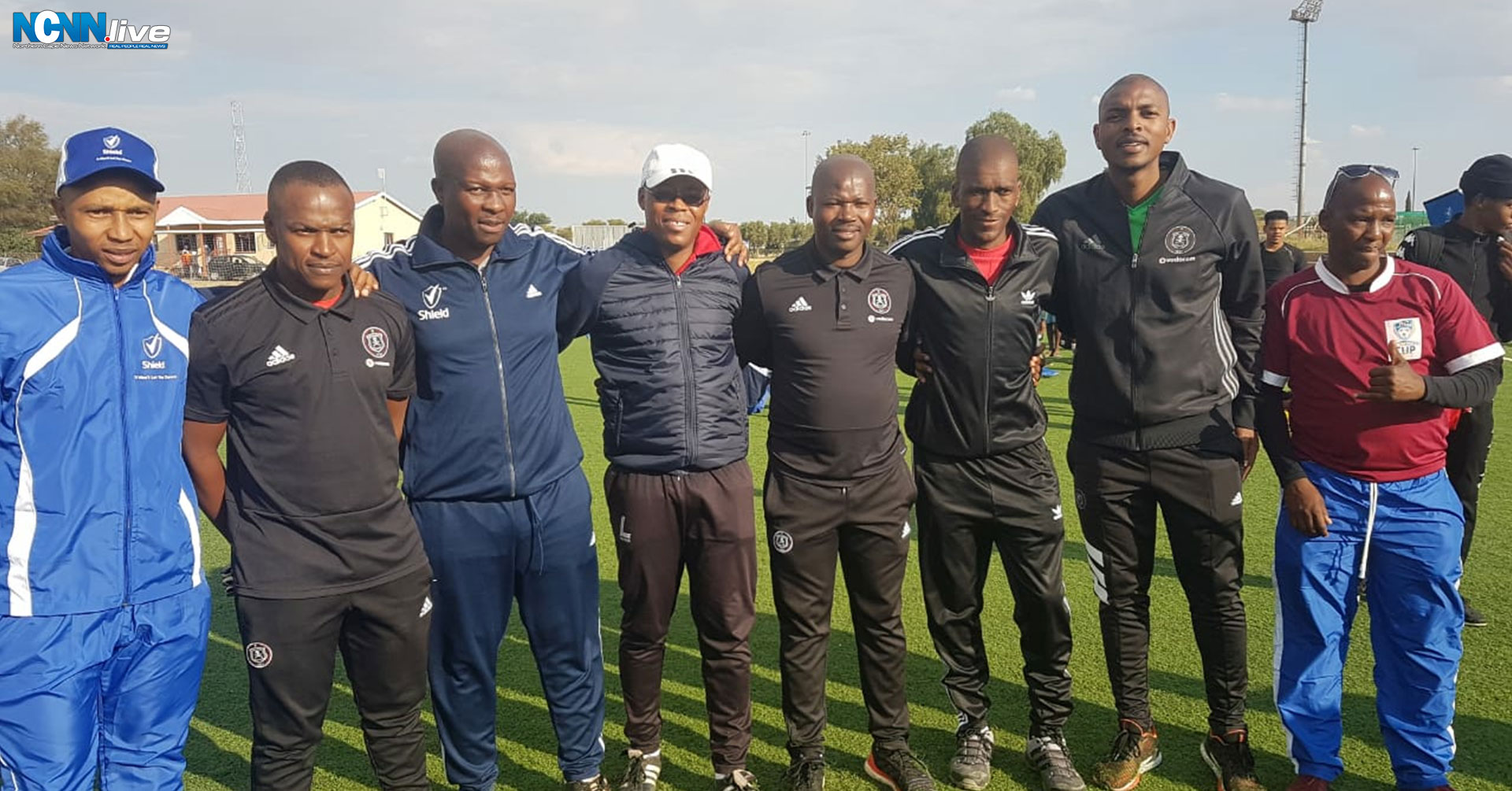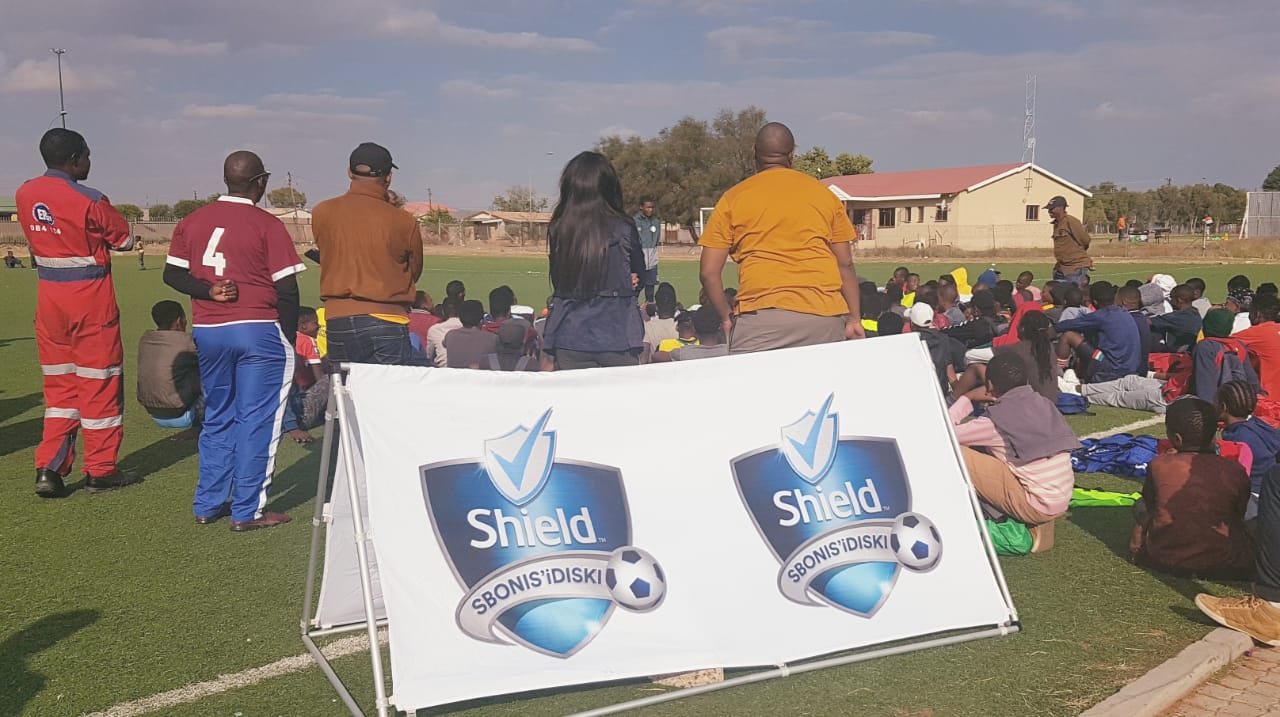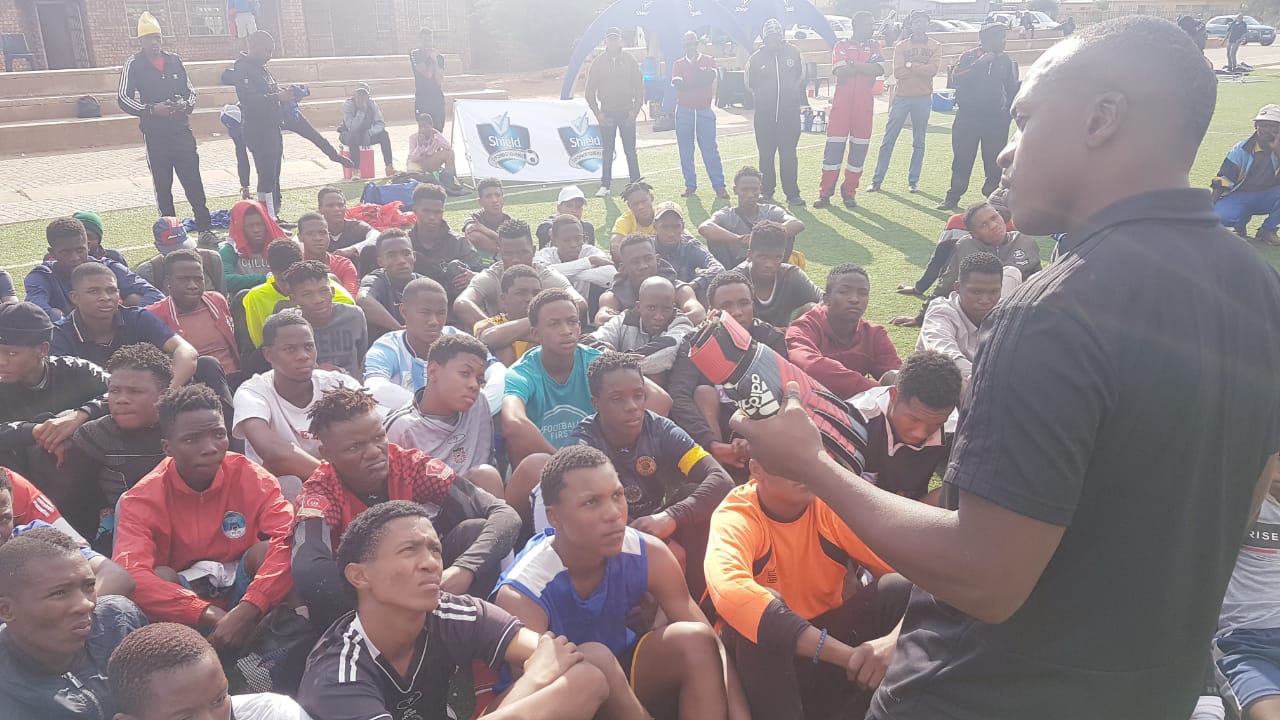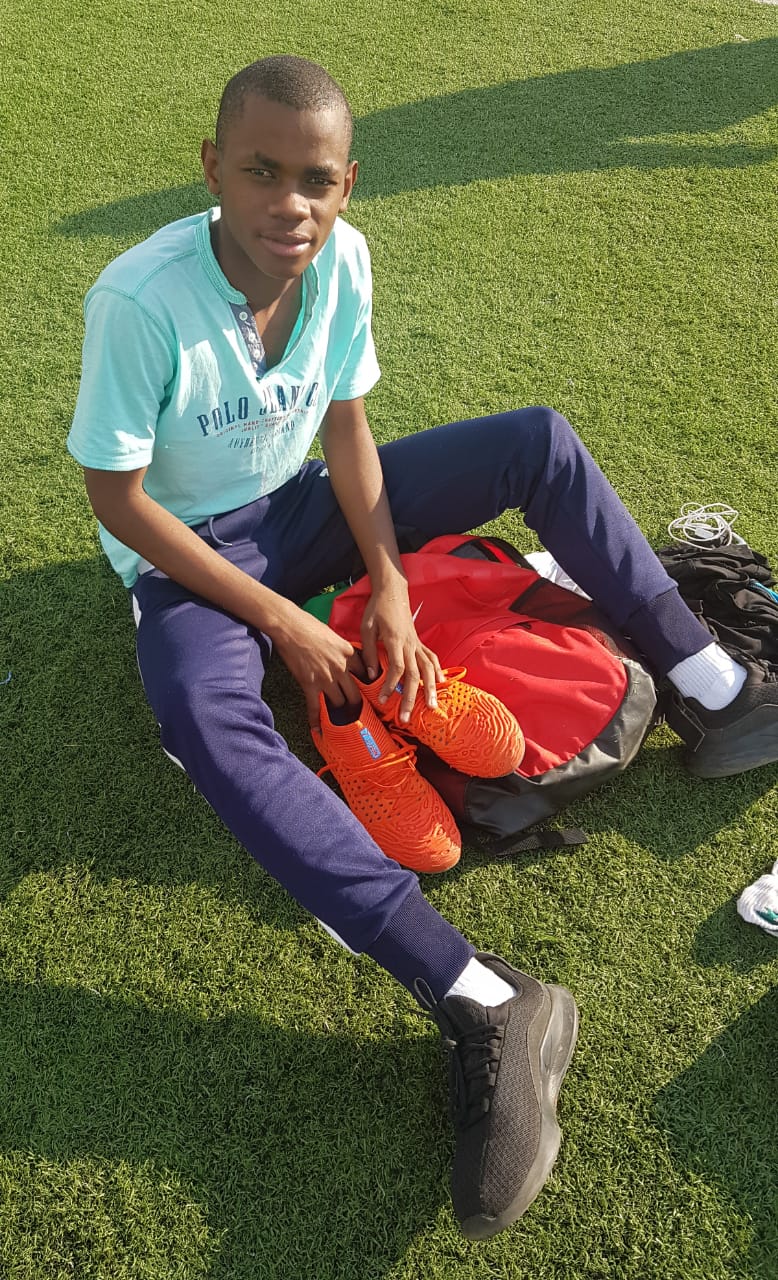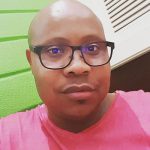 Thabo Mothibi is a former broadcast journalist (TV and Radio) – with specialist reporting experience; SABC Political/Parliamentary and TRC Teams over a period of five years (1995 to 2000).
One key foreign assignment - is the 11-nation African Connection Rally – overland journey from Africa's northern-most pole in the coastal Tunisian city of Bizerte to the southern-most pole in South Africa's Cape Agulhas. From the journalistic years, Thabo then delved into Government media liaison and serving two former Ministers and three MECs. He became the Northern Cape Provincial Government's first department based Communications Director at Department of Agriculture, Land Reform and Rural Development - 2008-2010 – where he also served as Head of Ministry from 2003 – 2008.
As a former anti-apartheid activist, his political background and professional training aided him in spearheading the Northern Cape ANC's 2004 National Elections media and publicity campaign and that of the 2006 Local Government Elections.
Whilst based in Waterkloof in Pretoria -2010 to end 2011, he consulted for Manstrat Agricultural Intelligence, then returned to the Northern Cape in 2012 to date, to consult independently and pursue other entrepreneurial interests in media and communications through KwaVuko Communications and Marketing.
Thabo Mothibi obtained his NQF7 through Wits University's Graduate School of Public and Development Management (P&DM) in Johannesburg, a Unilever Mandela Rhodes Academy for Marketing and Communications Academy (UMRA). The goal of the NQF7 programme was to educate and train public and private sector professional communicators and marketers in government communications..
Shortlink for this post: https://ncnn.live/?p=1830