A number of elderly persons in Kimberley's suburb of Homevale will take on the last biting cold days of this winter a bit warmer. In embracing Nelson Mandela International Day as adopted by the United Nations, the Homevale Men's Hockey Club donated blankets as part of their contribution to society's vulnerable.
The handover was part a joint celebration of the day's festivities at Homevale Primary School which saw learners rendering entertainment items depicting South Africa's freedom struggle and the life of its globally celebrated first democratically elected President Nelson Mandela.
"We wanted to show the elderly that they are still remembered and cared for. Also, in line with our outcome 9, we wanted to plough back to the community as an objective. And in having our 67 minutes throughout the year, we will start focusing on youth development and the current social ills that we are experiencing in our community," asserted the spokesperson of the club Nico Snyders.
The elderly Pauline Brits was one of the blanket recipients; "I highly appreciate this and having to note the act of others in taking care of the aged. We thank Nelson Mandela for the legacy he has left behind and also to have those that invited us pledge themselves towards a cause he was passionate about. We are really grateful."
Many of the recipients were from the informal settlement adjacent to the school.
Meanwhile, like in most parts of the country, government officials, corporate companies and a wide range of stakeholders have embarked on many charitable causes which are part of honouring Nelson Mandela's legacy through volunteering and community service on this day, 18 July the birthday of the departed icon.
By Thabo Mothibi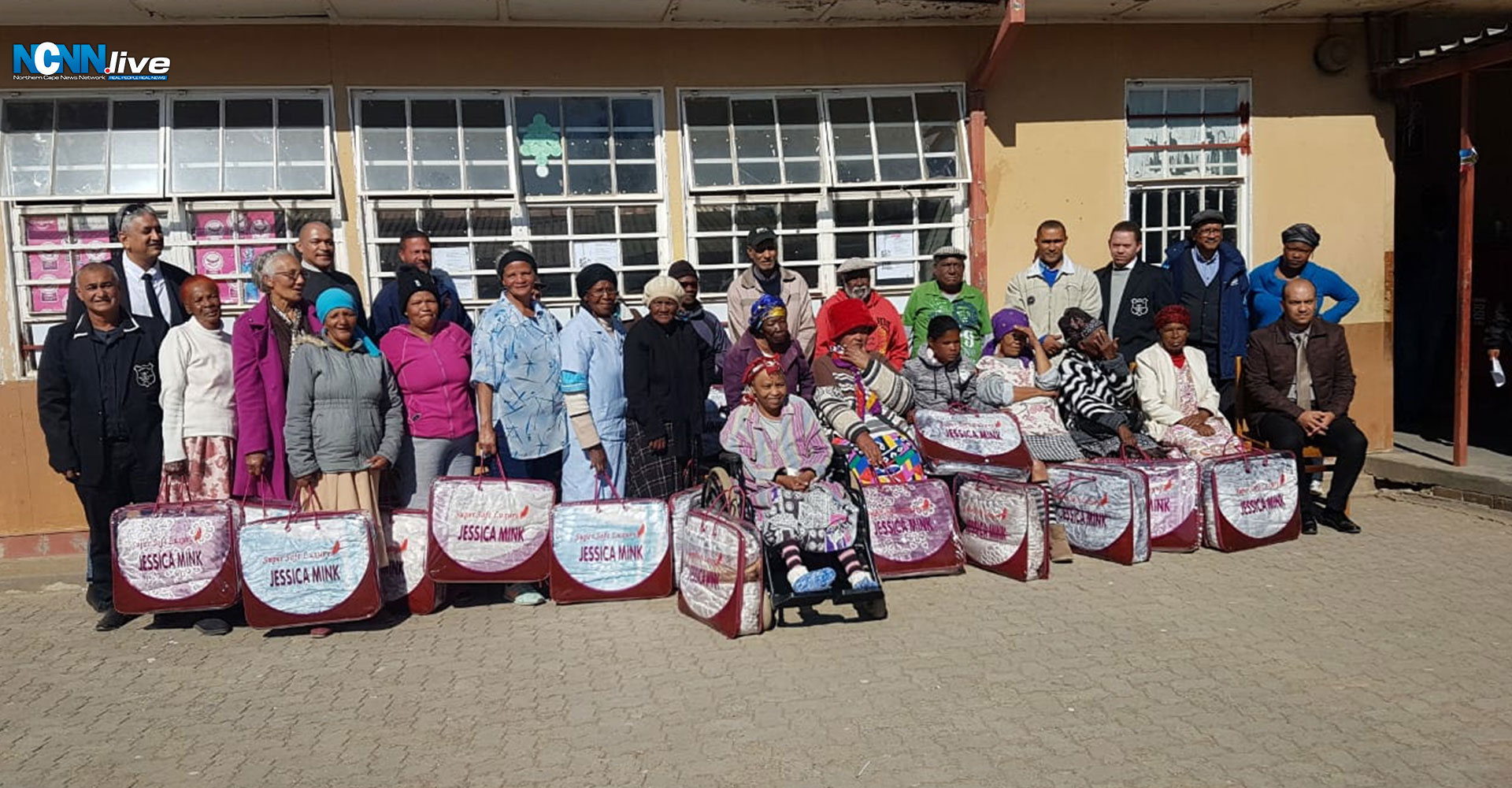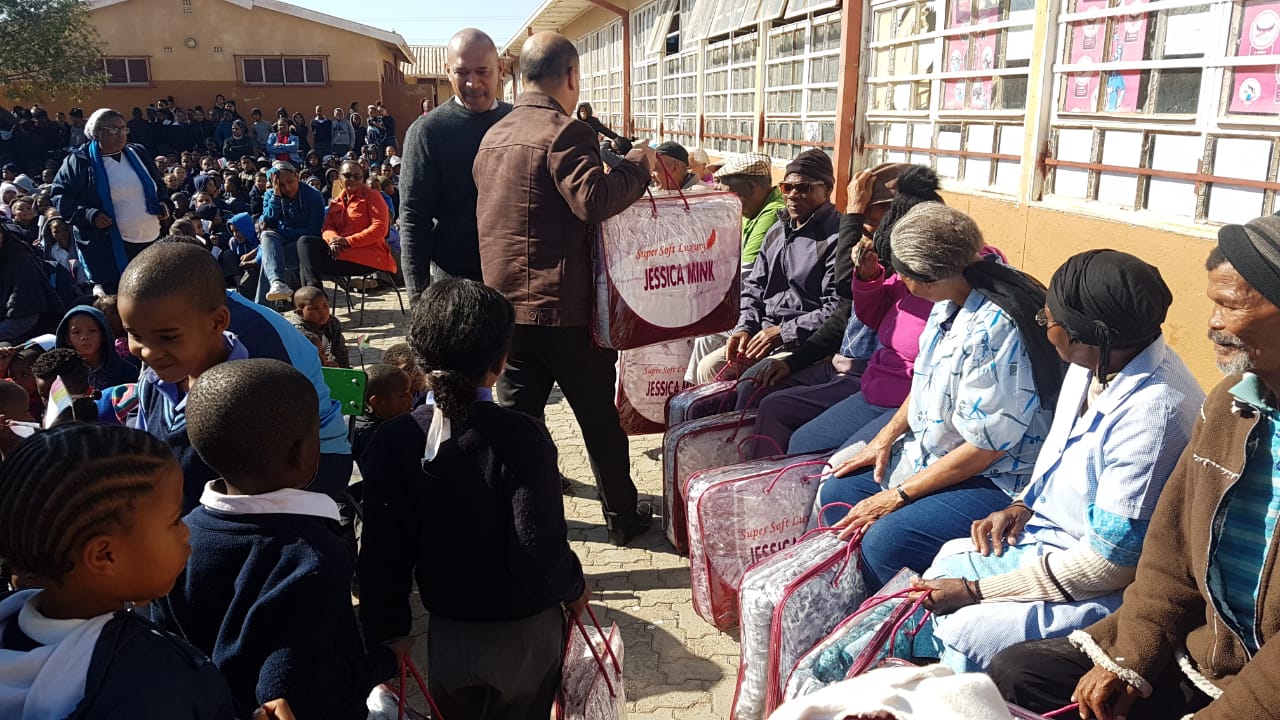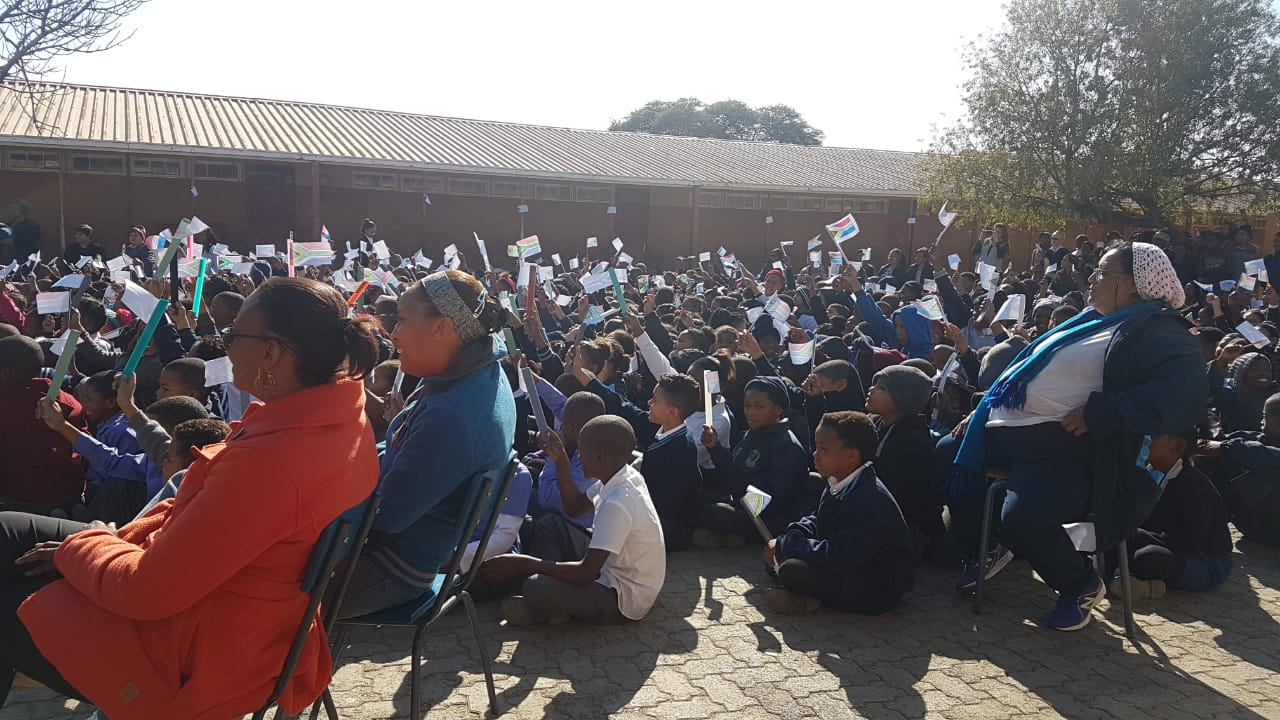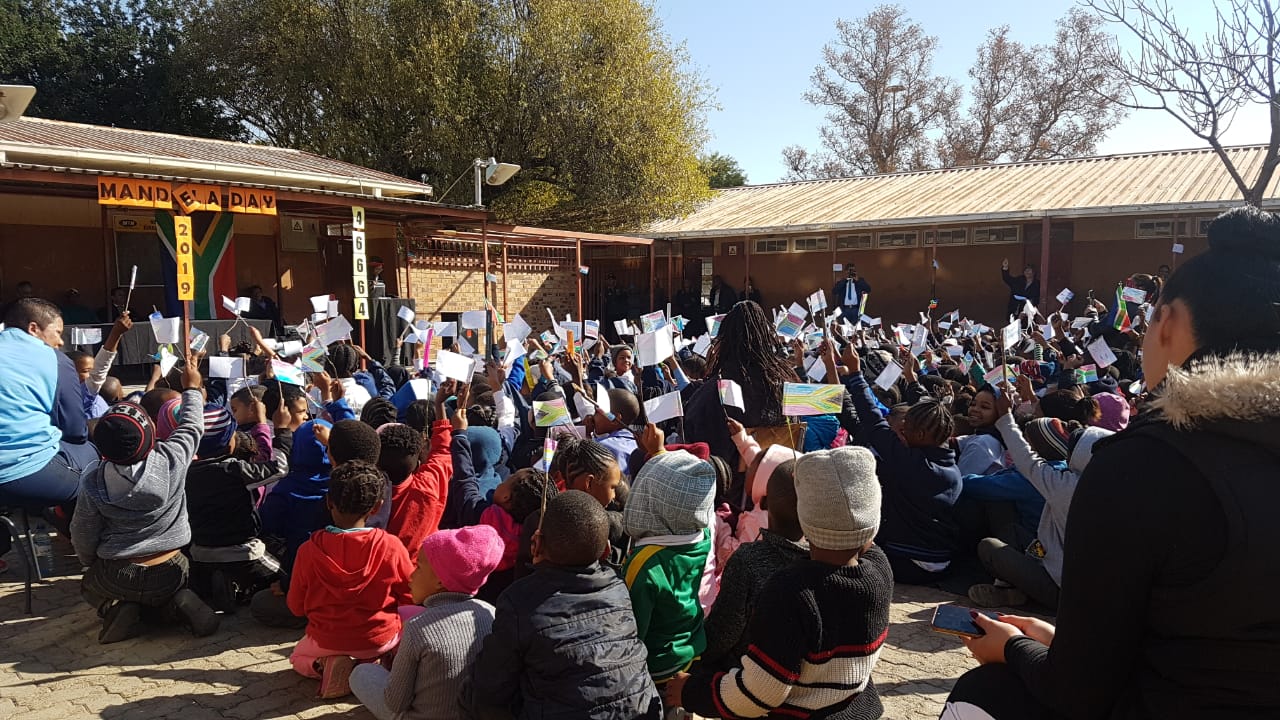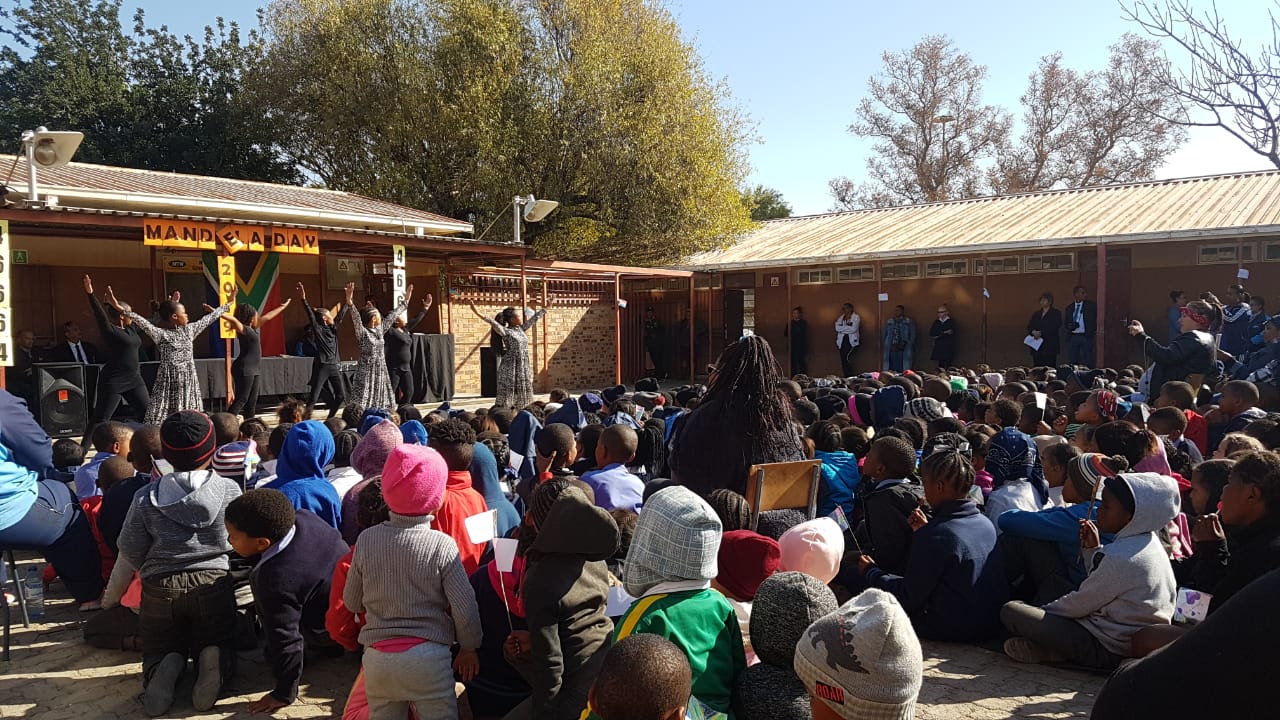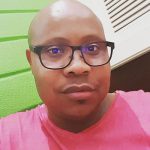 Thabo Mothibi is a former broadcast journalist (TV and Radio) – with specialist reporting experience; SABC Political/Parliamentary and TRC Teams over a period of five years (1995 to 2000).
One key foreign assignment - is the 11-nation African Connection Rally – overland journey from Africa's northern-most pole in the coastal Tunisian city of Bizerte to the southern-most pole in South Africa's Cape Agulhas. From the journalistic years, Thabo then delved into Government media liaison and serving two former Ministers and three MECs. He became the Northern Cape Provincial Government's first department based Communications Director at Department of Agriculture, Land Reform and Rural Development - 2008-2010 – where he also served as Head of Ministry from 2003 – 2008.
As a former anti-apartheid activist, his political background and professional training aided him in spearheading the Northern Cape ANC's 2004 National Elections media and publicity campaign and that of the 2006 Local Government Elections.
Whilst based in Waterkloof in Pretoria -2010 to end 2011, he consulted for Manstrat Agricultural Intelligence, then returned to the Northern Cape in 2012 to date, to consult independently and pursue other entrepreneurial interests in media and communications through KwaVuko Communications and Marketing.
Thabo Mothibi obtained his NQF7 through Wits University's Graduate School of Public and Development Management (P&DM) in Johannesburg, a Unilever Mandela Rhodes Academy for Marketing and Communications Academy (UMRA). The goal of the NQF7 programme was to educate and train public and private sector professional communicators and marketers in government communications..
Shortlink for this post: https://ncnn.live/?p=1901