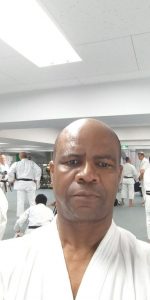 Kimberley – Fourth dan karateka, Sensei Moses Masiga says his recent visit to Japan has energized him into being more than ready in aiming to achieve his fifth dan. Japan is synonymous with the sport of karate and it was a dream come true for Sensei Masiga to find himself at the Tokyo based Japan Karate Association's (JKA) headquarters for its global spring training camp.
Sensei Masiga's quest for fifth dan honours of this martial art, will kick off at the JKA Africa Cup to be held at Johannesburg's Ellis Park Indoor Arena in August this year.   JKA katas include amongst others Tekki Nidan and Gankaku.
"Our training focused on the teaching of the basics and how they connect with the katas (detailed patterns of movements practiced either in solo or pairs). It also entailed the training of the mind followed by body and how you should strive for perfection. I was enthralled by the discipline accorded to seniors which explains why teachers in Japan are treated like VIPs.
"I was also stunned to learn that karate is part of the school curriculum in Japan, which gives emphasis on how it has gone about to shape the behaviour of the youth in instilling discipline. Our kids are into drugs and we should encourage them to participate in sports by upholding the popular adage of – a child in sport is a child out of court. We should extend our call to the churches as a solid base that could assist in encouraging our youth to involve themselves in sport."
When asked what captured his attention most outside of the JKA skyscraper in relation to life in Japan? Sensei Masiga responded firmly; "cleanliness." And could it be that Tokyo's spotlessness has been influenced by the popular sport of karate?
"My impression is that the principles of karate are a way of life cutting across other sporting codes and posing as a basis in how business is conducted.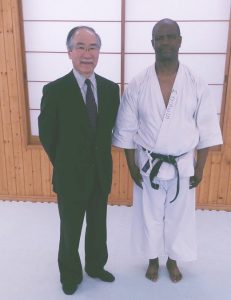 "The Japanese are courteous and systematic. I was quite impressed by the efficiency in the multi-faceted transport system," added a beaming Sensei Masiga, who is confident of bolstering his katas in his charge to bring the Northern Cape glory.
Sensei Masiga is an employee relations manager at the Hotazel Manganese Mine which is owned by multi-national company South 32. Albeit that the 57-year-old Sensei might find himself defenseless against compulsory retirement from work by the age of 63, pursuing the sport beyond 70 years is for him between body and soul as learned in Japan.
Sensei Masiga added that his mentor and instructor is Sensei Edward Mtshali, a seven dan karateka and sub-Sahara Africa director of JKA.
When with his family in Kimberley, Sensei Masiga trains with the Loronko-JKA-Karate Club based at the Pescodia High School, Roodepan. Having worked for different mining houses over the years; also got him to establish karate clubs at Copperton on the outskirts of Prieska and places such as Kleinzee and Koffiefontein.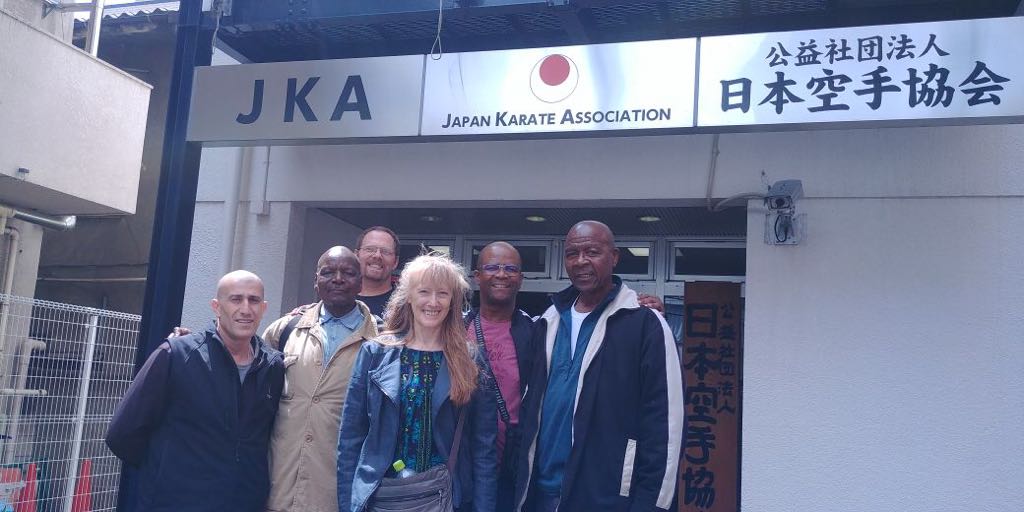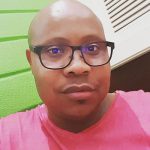 Thabo Mothibi is a former broadcast journalist (TV and Radio) – with specialist reporting experience; SABC Political/Parliamentary and TRC Teams over a period of five years (1995 to 2000).
One key foreign assignment - is the 11-nation African Connection Rally – overland journey from Africa's northern-most pole in the coastal Tunisian city of Bizerte to the southern-most pole in South Africa's Cape Agulhas. From the journalistic years, Thabo then delved into Government media liaison and serving two former Ministers and three MECs. He became the Northern Cape Provincial Government's first department based Communications Director at Department of Agriculture, Land Reform and Rural Development - 2008-2010 – where he also served as Head of Ministry from 2003 – 2008.
As a former anti-apartheid activist, his political background and professional training aided him in spearheading the Northern Cape ANC's 2004 National Elections media and publicity campaign and that of the 2006 Local Government Elections.
Whilst based in Waterkloof in Pretoria -2010 to end 2011, he consulted for Manstrat Agricultural Intelligence, then returned to the Northern Cape in 2012 to date, to consult independently and pursue other entrepreneurial interests in media and communications through KwaVuko Communications and Marketing.
Thabo Mothibi obtained his NQF7 through Wits University's Graduate School of Public and Development Management (P&DM) in Johannesburg, a Unilever Mandela Rhodes Academy for Marketing and Communications Academy (UMRA). The goal of the NQF7 programme was to educate and train public and private sector professional communicators and marketers in government communications..
Shortlink for this post: https://ncnn.live/?p=563