Wine drinking has always been associated with an upper class lifestyle of the pre-meal sip, during meal nutrients enhancer and the overall post-meal merrymaker. Wine not for all of society and the expansion of the consumption base in a South Africa and Northern Cape with a growing black middle class?
It is a double thumbs up for young entrepreneur Keaobaka London for owning a wine brand Posh-London Wines which she has already marketed at the prestigious The Good Food and Wine Show in Cape Town last year.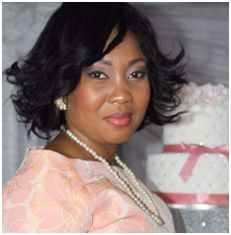 London is now determined to bring the wine experience to her own backyard of Galeshewe in Kimberley by staging the Posh-London Wines' Inaugural Bottomless Wine Experience at the Mayibuye Centre's foyer on 16 June 2018.
"I am doing this in an effort to draw support and convert my friends and other attendees to sip from my bottles of wine beyond the event. We are working towards having our bottles in all retail stores so that the public can have access to our products. We would also like to have them in establishments such as Rio, Black Diamonds and the Casino.
"With the steady growth of the wine industry, the market is definitely up for grabs. We have a wide variety of wine from crisp, sweet and to bold intense red hence we are able to cater for different palates," enthused the young and gifted entrepreneur.
She may not yearn for now to own a vineyard like some A-list South African celebrity but growing her brand Posh-London Wines is what she is drinking to for now.
"The Northern Cape has the perfect soil for cultivating wine grapes. Our wines are products of GWK Landzicht farms located in this province. Posh London Wines' products are bottled and labelled locally. It keeps me going knowing that I am actively participating in the eradication of unemployment. With time I will create more jobs as the brand grows," said a highly driven London.
The Posh-London Wines assortment includes amongst others Chenin Blanc, Sauvignon, Cabernet Sauvignon, Merlot, Blumchen, Rosen Blumchen as well as two sparkling wines and with the firm favourite having been The London Fling – a fruity rose pink sparkling wine – thus far. However, London will be bringing out all the bottles next Saturday on 16 June.
Cheers!! All the attendees will find out for themselves why Galileo Galilei famously pronounced; "wine is sunlight held together by water," and uphold that philosophy through the purchasing of Posh London Wines.
"This event will mark the showcasing of some of the hidden treasures of the Northern Cape. The attendees will be tasting wine that might as well have been made in their own backyard. It will be a night to remember as Posh London Wines will bring out locally made products,"  concluded London as we depart in agreement that NCNN.LIVE will be at this forthcoming lifestyle event to sip to the cultivated growth of Posh-London Wines.
By Thabo Mothibi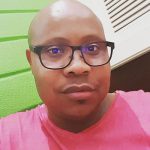 Thabo Mothibi is a former broadcast journalist (TV and Radio) – with specialist reporting experience; SABC Political/Parliamentary and TRC Teams over a period of five years (1995 to 2000).
One key foreign assignment - is the 11-nation African Connection Rally – overland journey from Africa's northern-most pole in the coastal Tunisian city of Bizerte to the southern-most pole in South Africa's Cape Agulhas. From the journalistic years, Thabo then delved into Government media liaison and serving two former Ministers and three MECs. He became the Northern Cape Provincial Government's first department based Communications Director at Department of Agriculture, Land Reform and Rural Development - 2008-2010 – where he also served as Head of Ministry from 2003 – 2008.
As a former anti-apartheid activist, his political background and professional training aided him in spearheading the Northern Cape ANC's 2004 National Elections media and publicity campaign and that of the 2006 Local Government Elections.
Whilst based in Waterkloof in Pretoria -2010 to end 2011, he consulted for Manstrat Agricultural Intelligence, then returned to the Northern Cape in 2012 to date, to consult independently and pursue other entrepreneurial interests in media and communications through KwaVuko Communications and Marketing.
Thabo Mothibi obtained his NQF7 through Wits University's Graduate School of Public and Development Management (P&DM) in Johannesburg, a Unilever Mandela Rhodes Academy for Marketing and Communications Academy (UMRA). The goal of the NQF7 programme was to educate and train public and private sector professional communicators and marketers in government communications..
Shortlink for this post: https://ncnn.live/?p=771