Online platform, MyNorthernCapeTV, has cast its impressive photography and videography initiative of Father Figure into the open by targeting a scenic out-of-studio location. The potency of this laudable move paid off handsomely amid more than expected daddies having shown up with their kids for some captured special moment at the popular and discerning Galeshewe eatery, Fusions Gardens. The event which was held past Sunday was aimed at celebrating fatherhood, encouraging networking and shared parental experiences amongst fathers.
Head honcho of MyNorthernCapeTV Motheo Seleke says their target was set on 10 fathers but managed to draw 16. "Our previous editions were studio based and now the success we have had with this outside studio photo and videography setting has encouraged us to stage more. It has been an encouraging experience and we are pleased to have contributed in curtailing the often spoken about negative narrative regarding irresponsible and unloving fathers."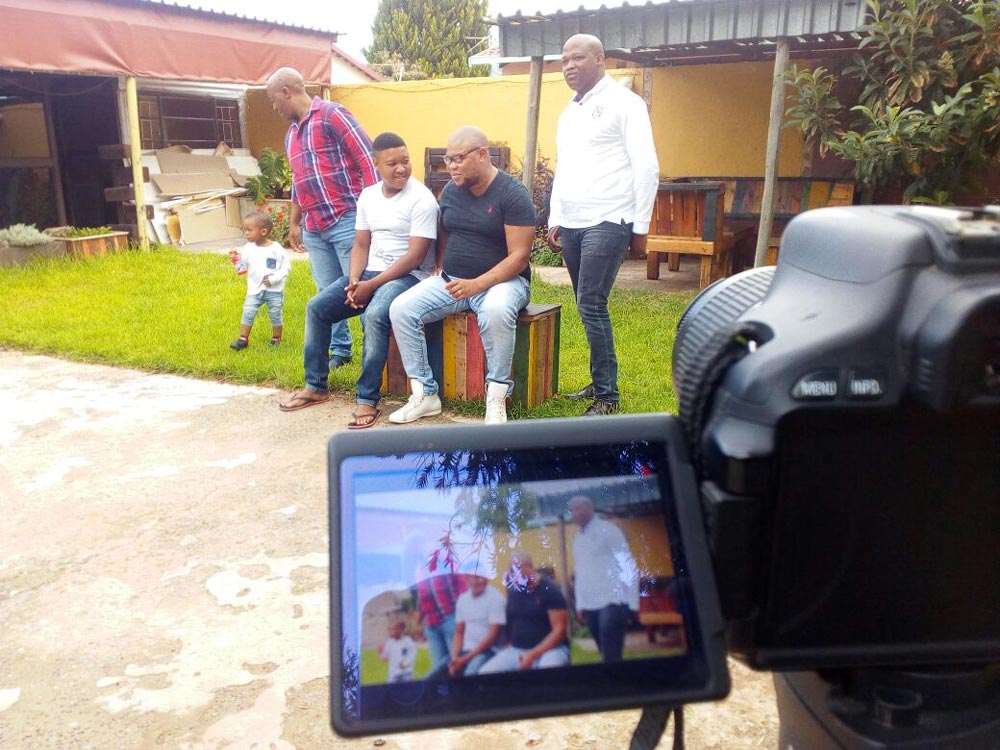 "The father figure initiative is great. There are not many platforms where dads can get together with their children and other dads in a social environment. It also has huge growth potential as it allows for the extension of friendship over a good meal from the safety of Fusions Gardens. Children are easy at making friends, so you bring your kid along and as father figures we learn from them how to make friends," enchanted popular Kimberley resident Kurt Speelman who had brought his two sons along.
Seleke added that staging the event at a natural location such as Fusions Gardens was aimed at giving support to the father figure in Moses Mahumapelo who is the owner-cum-chef, promoting the establishment and exploiting its simplistic beauty that is adorned with natural plants and other greenery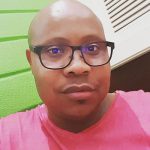 Thabo Mothibi is a former broadcast journalist (TV and Radio) – with specialist reporting experience; SABC Political/Parliamentary and TRC Teams over a period of five years (1995 to 2000).
One key foreign assignment - is the 11-nation African Connection Rally – overland journey from Africa's northern-most pole in the coastal Tunisian city of Bizerte to the southern-most pole in South Africa's Cape Agulhas. From the journalistic years, Thabo then delved into Government media liaison and serving two former Ministers and three MECs. He became the Northern Cape Provincial Government's first department based Communications Director at Department of Agriculture, Land Reform and Rural Development - 2008-2010 – where he also served as Head of Ministry from 2003 – 2008.
As a former anti-apartheid activist, his political background and professional training aided him in spearheading the Northern Cape ANC's 2004 National Elections media and publicity campaign and that of the 2006 Local Government Elections.
Whilst based in Waterkloof in Pretoria -2010 to end 2011, he consulted for Manstrat Agricultural Intelligence, then returned to the Northern Cape in 2012 to date, to consult independently and pursue other entrepreneurial interests in media and communications through KwaVuko Communications and Marketing.
Thabo Mothibi obtained his NQF7 through Wits University's Graduate School of Public and Development Management (P&DM) in Johannesburg, a Unilever Mandela Rhodes Academy for Marketing and Communications Academy (UMRA). The goal of the NQF7 programme was to educate and train public and private sector professional communicators and marketers in government communications..
Shortlink for this post: https://ncnn.live/?p=269