The gemstone and jewellery industries have forever been yearning for something anew. Imagine having a personal connection with your bling creator? Yes indeed; you being adorned in jewellery that is custom-made. Imagine having to purchase a diamond that you would have had the liberty of exchanging ideas on its brilliant cutting with a diamantaire?
At Lute Diamonds (Pty) Ltd it is no more time to wish upon a star but a reality to embrace. Your hearts desires in spoiling yourself or extending a high value gift to a loved one by making it extra special with a signature design is Lute Diamonds' speciality.
"Custom made jewellery allows for our client to determine the price he or she can afford and the selection could also be based on the need. We are targeting a global middle class and we deliver high value goods to this market through partnerships and existing diamond distribution networks," says Itumeleng Lute the founder of Lute Diamonds.
In noting that the custom-made concept is more of a telling proposition as revealed to NCNN.LIVE, Lute exploited the opportunity in driving the point home. "Whilst the local client has the benefit of an interpersonal relationship to exploit, we would also like to extend an advantage of linking online via platforms such as Skype with the overseas client. In further breaking down barriers, we will soon be unveiling a website with the best mechanisms for online purchasing and aimed at enhancing customer convenience," adding on whilst brimming with ideas.
There is also no judging of Lute as a new entrant. "We at Lute Diamonds pride ourselves with a combined 118 years of experience in diamond cutting, polishing and jewellery manufacturing. Our master diamond cutter and polisher is Abbey Gene-April whilst our maestro in jewellery design is the renowned Allan Doncaster,"states Lute emphatically.
And when quizzed on the measures being undertaken in avoiding black market diamonds, Lute responded with good deportment and insightfulness. "They are procured from local diamond exchanges or the state diamond trader which sources from local producers.
This further guarantees that our diamonds are being sourced from reliable Kimberley Process Certification Scheme (a process agreed upon by varied industry stakeholders in preventing conflict or blood diamonds from entering the rough diamond market) diamonds which translates into a sustainable rough diamond supply source. All our high value goods are also certified through the European Geological Laboratory (EGL)," asserts Lute.
Whilst the red tape makes it very difficult for overseas clients to get purchased goods in good time, noting that it takes 14 days to deliver abroad whilst in can take 3 to 4 days for a China based supplier to get goods to a client in Europe. Lute is in consultation with Kimberley Diamond and Jewellery Incubator (KDJI) in finding solutions towards the current bottlenecks.
By Thabo Mothibi
Find more info on Lute Diamonds (Pty) Ltd on Kimberley City Portal at  https://www.kimberley.co.za/lute-diamonds/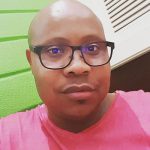 Thabo Mothibi is a former broadcast journalist (TV and Radio) – with specialist reporting experience; SABC Political/Parliamentary and TRC Teams over a period of five years (1995 to 2000).
One key foreign assignment - is the 11-nation African Connection Rally – overland journey from Africa's northern-most pole in the coastal Tunisian city of Bizerte to the southern-most pole in South Africa's Cape Agulhas. From the journalistic years, Thabo then delved into Government media liaison and serving two former Ministers and three MECs. He became the Northern Cape Provincial Government's first department based Communications Director at Department of Agriculture, Land Reform and Rural Development - 2008-2010 – where he also served as Head of Ministry from 2003 – 2008.
As a former anti-apartheid activist, his political background and professional training aided him in spearheading the Northern Cape ANC's 2004 National Elections media and publicity campaign and that of the 2006 Local Government Elections.
Whilst based in Waterkloof in Pretoria -2010 to end 2011, he consulted for Manstrat Agricultural Intelligence, then returned to the Northern Cape in 2012 to date, to consult independently and pursue other entrepreneurial interests in media and communications through KwaVuko Communications and Marketing.
Thabo Mothibi obtained his NQF7 through Wits University's Graduate School of Public and Development Management (P&DM) in Johannesburg, a Unilever Mandela Rhodes Academy for Marketing and Communications Academy (UMRA). The goal of the NQF7 programme was to educate and train public and private sector professional communicators and marketers in government communications..
Shortlink for this post: https://ncnn.live/?p=795