Kimberley 30/06/2018-The Northern Cape leg of the public hearings into expropriation of land without compensation ended in Kimberley with fears around the possible constitutional amendment dismissed by the ANC and EFF.
Parliament's Joint Constitutional Review Committee concluded its Northern Cape hearings with inputs into the review of section 25 of the constitution having been made in Springbok, Upington, Kuruman and with the last hearing staged in Kimberley today.
The EFF's supporters descended on Kimberley's City Hall in large numbers and uproarious until the end.
The party's regional command member Freddy Du Toit stated in an emotionally charged input that he "fully supports" the amendment of the constitution to expropriate land without compensation.
"Stop your fear mongering and sowing divisions. If you want to go to Australia, you are free to leave. Don't make unnecessary noise about things you know nothing about. We want our land back," he shouted to loud applause.
The ANC's provincial deputy secretary Maruping Lekwene told the hearing that talks over the disruption of food security should the constitution be amended are a "fallacy."
"The amendment itself will enhance food security. We also ought to consider that our people were dispossessed of their land, livestock was impounded. African people's livelihoods were destroyed," said Lekwene who is also an ANC member of the provincial legislature.
On the other hand, in joining the DA in voicing disapproval, were a number of organisations representing commercial agriculture.
Agriculture commodity group, Red Meat Producers Organisation (RPO) representative Koning Scholtz gave the possible amendment the thumbs down.
"The RPO is of the opinion that there is no need to amend section 25 of the constitution."
He cited a range of shortcomings in relation to land reform which he urged government to address. Scholtz called on post-settlement support, allocation of resources and security of tenure with a special focus on financial support to be focused upon.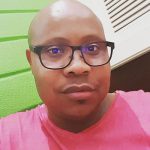 Thabo Mothibi is a former broadcast journalist (TV and Radio) – with specialist reporting experience; SABC Political/Parliamentary and TRC Teams over a period of five years (1995 to 2000).
One key foreign assignment - is the 11-nation African Connection Rally – overland journey from Africa's northern-most pole in the coastal Tunisian city of Bizerte to the southern-most pole in South Africa's Cape Agulhas. From the journalistic years, Thabo then delved into Government media liaison and serving two former Ministers and three MECs. He became the Northern Cape Provincial Government's first department based Communications Director at Department of Agriculture, Land Reform and Rural Development - 2008-2010 – where he also served as Head of Ministry from 2003 – 2008.
As a former anti-apartheid activist, his political background and professional training aided him in spearheading the Northern Cape ANC's 2004 National Elections media and publicity campaign and that of the 2006 Local Government Elections.
Whilst based in Waterkloof in Pretoria -2010 to end 2011, he consulted for Manstrat Agricultural Intelligence, then returned to the Northern Cape in 2012 to date, to consult independently and pursue other entrepreneurial interests in media and communications through KwaVuko Communications and Marketing.
Thabo Mothibi obtained his NQF7 through Wits University's Graduate School of Public and Development Management (P&DM) in Johannesburg, a Unilever Mandela Rhodes Academy for Marketing and Communications Academy (UMRA). The goal of the NQF7 programme was to educate and train public and private sector professional communicators and marketers in government communications..
Shortlink for this post: https://ncnn.live/?p=855