Galeshewe Kimberley 16/07/2018 – The situation at Galeshewe Magistrate's Court is not for the faint hearted to witness. One of the accused in a group of 16 appearing on a charge of housebreaking with intent to steal is a 65 year-old female and one as young as 19.
Hordes of the female accused were adorning blankets in protecting themselves against the biting winter cold.
Those that opted for legal aid have the burden of only being freed next week Monday for bail applications. In cases where family members could scramble around and guarantee upfront bail monies, cases before court were remanded until 14 August.
Whilst those learning their fate before court stood disturbed and shocked, a stone throw away at the usual meeting point, leaders of the shutdown were giving feedback on the community demands and the plight of those behind bars.
Meanwhile, the ANC has called on the suspension of Sol Plaatje Municipality's municipal manager Goolam Akharwaray and chief financial officer Lydia Mahloko amid the demand that they be sacked.
Last week's Thursday and Friday's acts of public violence emerged from a shutdown which was preceded by community demands that a R260 electricity surcharge be scrapped and that the annual increment not be implemented amongst others.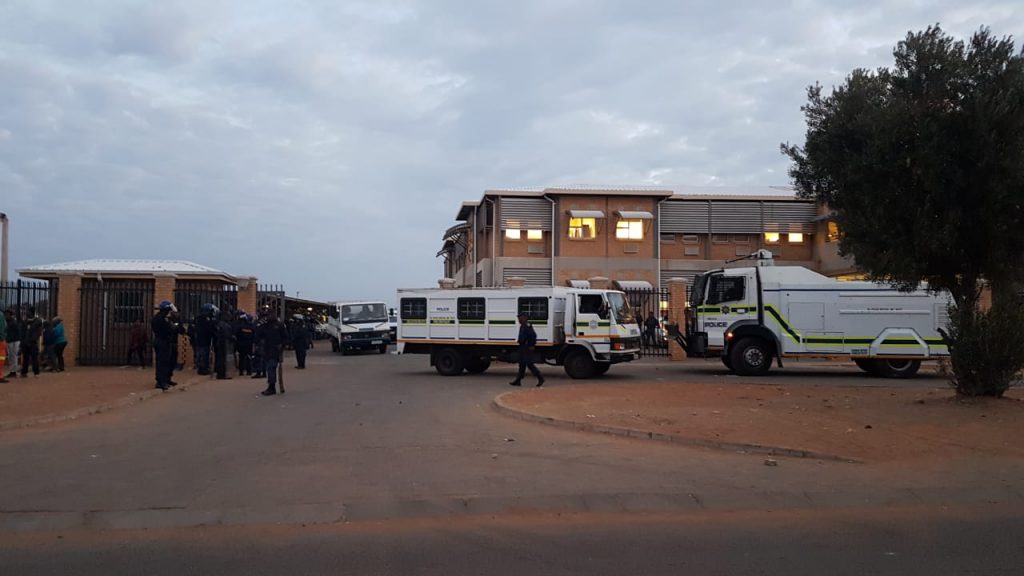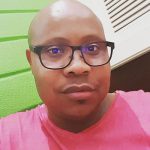 Thabo Mothibi is a former broadcast journalist (TV and Radio) – with specialist reporting experience; SABC Political/Parliamentary and TRC Teams over a period of five years (1995 to 2000).
One key foreign assignment - is the 11-nation African Connection Rally – overland journey from Africa's northern-most pole in the coastal Tunisian city of Bizerte to the southern-most pole in South Africa's Cape Agulhas. From the journalistic years, Thabo then delved into Government media liaison and serving two former Ministers and three MECs. He became the Northern Cape Provincial Government's first department based Communications Director at Department of Agriculture, Land Reform and Rural Development - 2008-2010 – where he also served as Head of Ministry from 2003 – 2008.
As a former anti-apartheid activist, his political background and professional training aided him in spearheading the Northern Cape ANC's 2004 National Elections media and publicity campaign and that of the 2006 Local Government Elections.
Whilst based in Waterkloof in Pretoria -2010 to end 2011, he consulted for Manstrat Agricultural Intelligence, then returned to the Northern Cape in 2012 to date, to consult independently and pursue other entrepreneurial interests in media and communications through KwaVuko Communications and Marketing.
Thabo Mothibi obtained his NQF7 through Wits University's Graduate School of Public and Development Management (P&DM) in Johannesburg, a Unilever Mandela Rhodes Academy for Marketing and Communications Academy (UMRA). The goal of the NQF7 programme was to educate and train public and private sector professional communicators and marketers in government communications..
Shortlink for this post: https://ncnn.live/?p=966