Kimberley – The Northern Cape's Department of Agriculture, Land Reform and Rural Development has set in motion added plans of aiding livestock farmers and bolstering the province's current drought relief scheme.
In delivering his department's budget speech, MEC Norman Shushu planted seeds of kindness by announcing the supply of additional fodder for drought stricken areas. The department has established fodder banks at its research stations, allowing for harvested feed to be supplied to distraught farmers.
"Since the establishment of this initiative, we have been able to distribute 413 tons of Lucerne (feed) to disaster stricken areas and we had about 100 tons of Lucerne in stock at the end of March 2018. We have started with the planting of Lucerne under pivot irrigation at both the Vaalharts and Rietrivier Research Stations," announced MEC Shushu.
The supply of additional fodder also comes in the wake of the department having spend a total of two hundred and seventeen million (217million) since 2013 from which a large chunk – one hundred and seventeen million rand (R117 million) – was allocated through national government last year.
The supply of additional feed from the department's fodder banks is expected to be in full swing when the allocated funding ends this month of June 2018.
"The feedback from farmers for this assistance has been very positive as this has given most of them a lifeline to continue farming. We continue to call on our farmers to adhere to disaster mitigation measures," added MEC Shushu.
45 towns in the districts of Namaqua and Pixley ka Seme that depends on the province's lamb supply to the rest of South Africa were reeling from the impact with the spectre of job losses inescapable.
The drought also threatened to ruin the flagship and high-end Karoo Lamb brand which was initiated by the Department in an effort to boost the red-meat market earnings of the province's farmers.
Farmers' organisation, Agri-Northern Cape's  General Manager  Henning Myburgh welcomed the department's budget speech and its drought relief efforts.
"We are extremely grateful for the assistance referred to. We also note with appreciation the efforts from the department to ensure continued assistance. It also very clear that the department is doing its best to eradicate corruption in the delivery of drought assistance," asserted Myburg.
The province's president of the National Farmers Union (NAFU) Reverend Abi Messelaar called on the department to reinforce its drought relief support. "NAFU thinks the department has not done enough on drought relief, specifically in the Hantam area."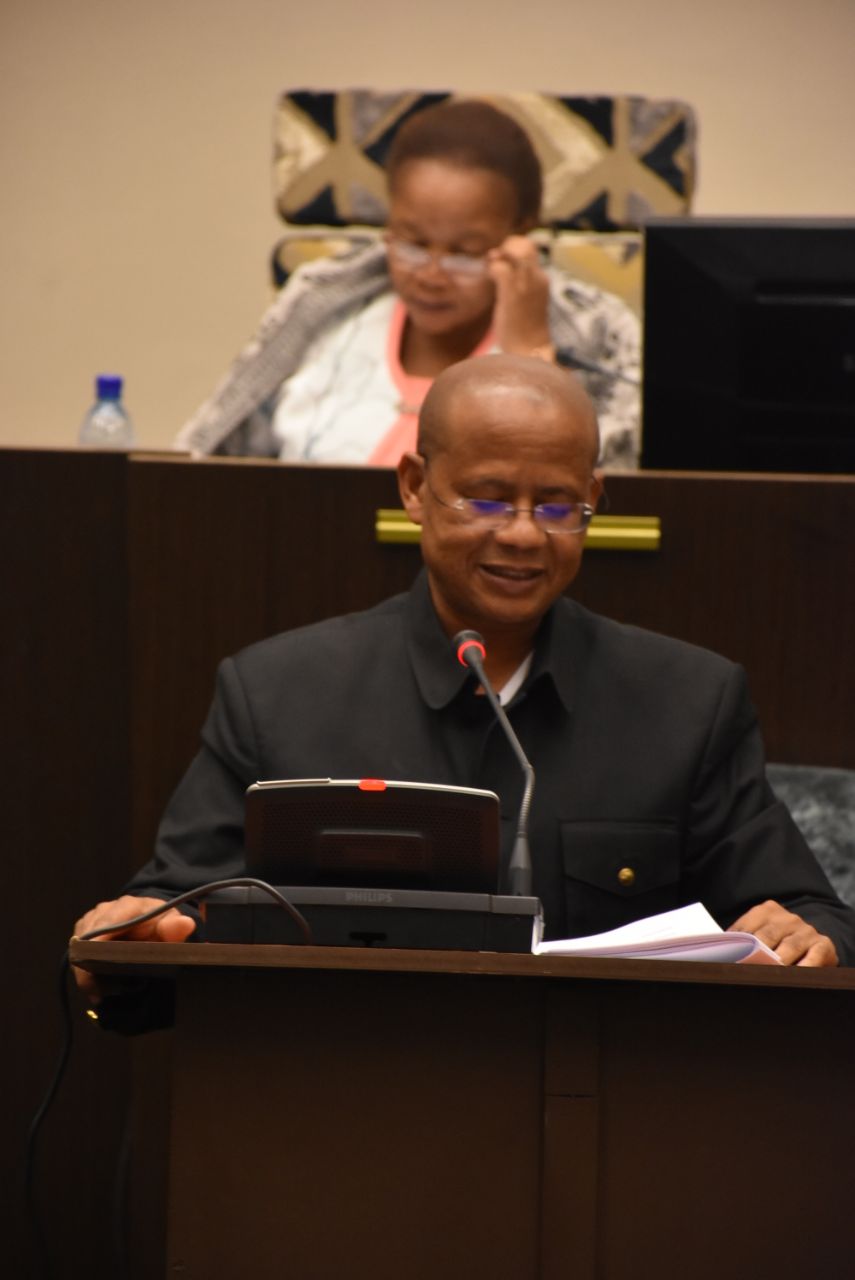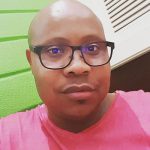 Thabo Mothibi is a former broadcast journalist (TV and Radio) – with specialist reporting experience; SABC Political/Parliamentary and TRC Teams over a period of five years (1995 to 2000).
One key foreign assignment - is the 11-nation African Connection Rally – overland journey from Africa's northern-most pole in the coastal Tunisian city of Bizerte to the southern-most pole in South Africa's Cape Agulhas. From the journalistic years, Thabo then delved into Government media liaison and serving two former Ministers and three MECs. He became the Northern Cape Provincial Government's first department based Communications Director at Department of Agriculture, Land Reform and Rural Development - 2008-2010 – where he also served as Head of Ministry from 2003 – 2008.
As a former anti-apartheid activist, his political background and professional training aided him in spearheading the Northern Cape ANC's 2004 National Elections media and publicity campaign and that of the 2006 Local Government Elections.
Whilst based in Waterkloof in Pretoria -2010 to end 2011, he consulted for Manstrat Agricultural Intelligence, then returned to the Northern Cape in 2012 to date, to consult independently and pursue other entrepreneurial interests in media and communications through KwaVuko Communications and Marketing.
Thabo Mothibi obtained his NQF7 through Wits University's Graduate School of Public and Development Management (P&DM) in Johannesburg, a Unilever Mandela Rhodes Academy for Marketing and Communications Academy (UMRA). The goal of the NQF7 programme was to educate and train public and private sector professional communicators and marketers in government communications..
Shortlink for this post: https://ncnn.live/?p=825