Warrenton (08/08/2018) – The Namakwa district's Pella Food Garden swooped up prize-money to the tune of R325 000 for being first-prize winners in the categories; Best Subsistence Producer – R75 000 – and Overall Winner – R250 000 at the Female Entrepreneur of the Year Awards (FEA). The project sells to the public, local retailers, community soup kitchens and school feeding schemes a variety of open-field and under-shade grown vegetables from two-hectares of desert soil and also breeds catfish from its aquaponics venture.
The excitement did not result in any confusion as to what was to be done with the scooped prize-money on the part of Pella Food Garden beneficiary Ester Nel. "We going to invest in expanding on all aspects of our production especially our drip-irrigation, purchase shade-nets covering a hectare and fish food," she enthused.
In sweeping the prestigious category of Overall Winner, Pella Food Garden's grand earnings also transcended into victory for subsistence and smallholder farming in the FEA stakes with the focus having been firmly on larger profit making enterprises such as exporter, commercial and processing.
Before unveiling the winners at the awards gala dinner, Agriculture MEC Norman Shushu criticised the biasness, hailing subsistence and smallholder farming as being the most critical in harnessing food security. He condemned what he dubbed as an "elitist" approach in the selection of Overall Winner category also stating that he has brought the matter to the attention of Agriculture, Forestry and Fisheries Minister Senzeni Zokwana.
Keimoes raisins grape grower and beekeeper Jana Du Plessis won in the category Top Entrepreneur – Processing, for the packaging of organic honey for local, national and international markets under the brand-name Bergland Honey Bee Farming. "I supply the most organic honey with no antibiotics. I am supplying markets in Dubai (city of United Arab Emirates), Zambia and I am hoping to crack the European markets soon," said Du Plessis who raked in R150 000 in cash and adding to her list of FEA achievements, having won in other categories in previous years.
The Northern Cape will field its winners at the national finals that are to be held in Eastern Cape later this month. The winners were; Best Female Farm Worker – Victoria Lesau (R50 000), Best Subsistence Producer – Pella Food Garden (R75 000), Top Entrepreneur – Export (none), Top Entrepreneur Processing – Jana Du Plessis (R125 000), Top Entrepreneur Commercial – Esther Visser (R125 000). The MEC special awards for Youth was won by Bertha Seleka (R50 000) and Disabled had no participants.
The Female Entrepreneur of the Year Awards are aimed at acknowledging the role and contribution of women in agriculture and in eradicating hunger. It also serves to encourage and increase the participation of young and disabled women. The competition was established in 1999 with both the provincial and national award ceremonies being held in the month of August which is widely known as Women's Month.
By Thabo Mothibi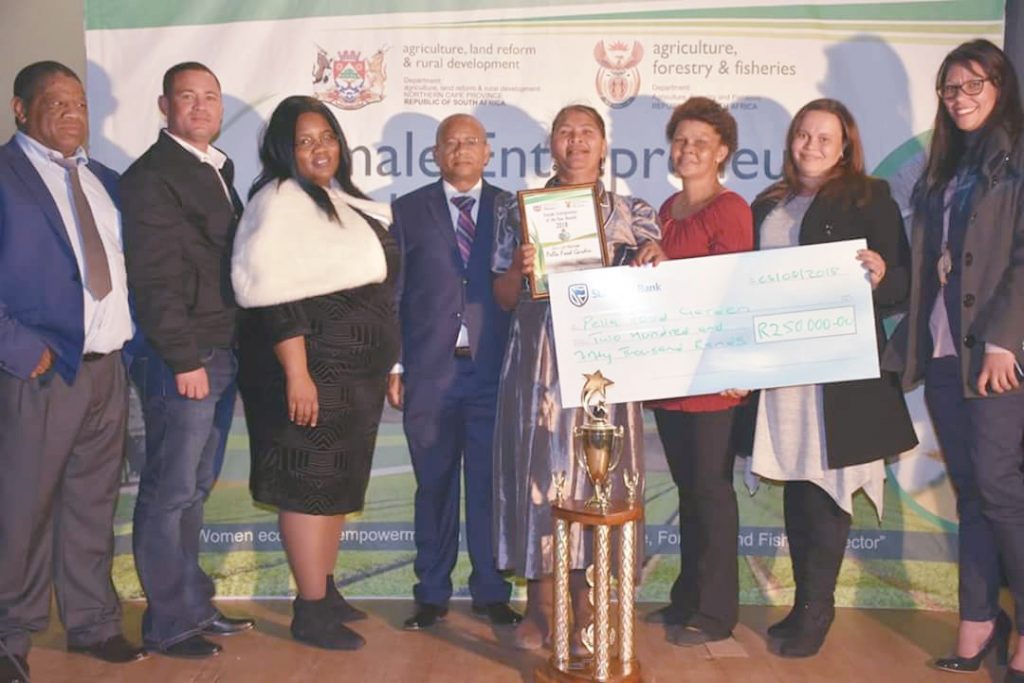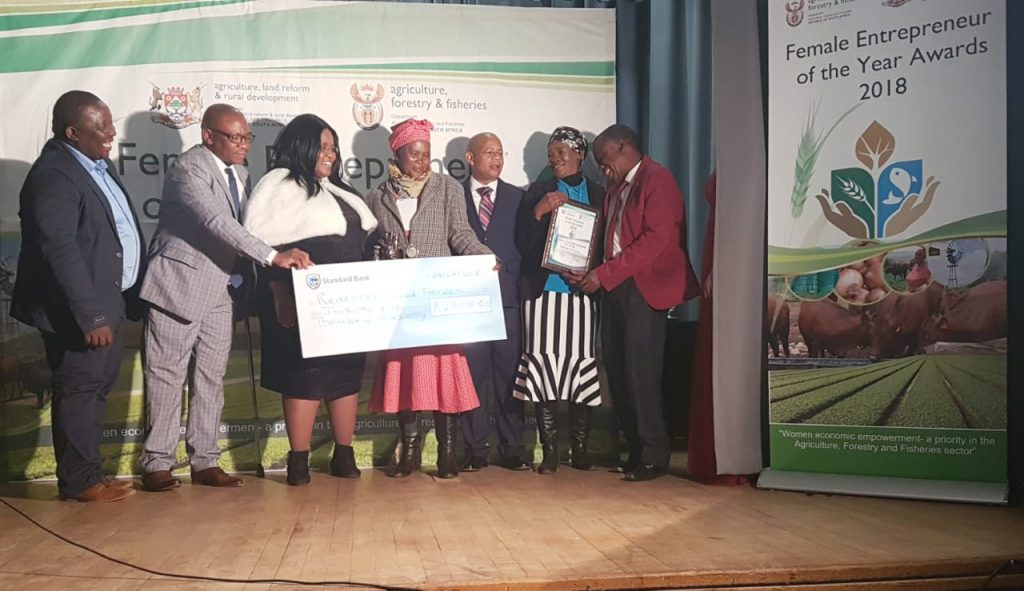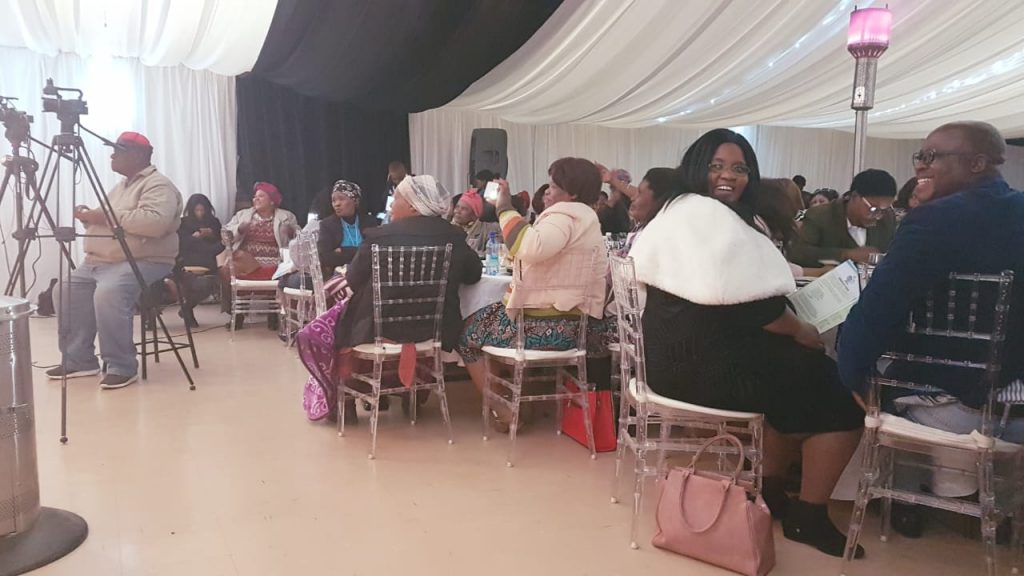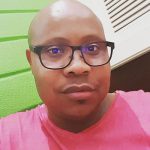 Thabo Mothibi is a former broadcast journalist (TV and Radio) – with specialist reporting experience; SABC Political/Parliamentary and TRC Teams over a period of five years (1995 to 2000).
One key foreign assignment - is the 11-nation African Connection Rally – overland journey from Africa's northern-most pole in the coastal Tunisian city of Bizerte to the southern-most pole in South Africa's Cape Agulhas. From the journalistic years, Thabo then delved into Government media liaison and serving two former Ministers and three MECs. He became the Northern Cape Provincial Government's first department based Communications Director at Department of Agriculture, Land Reform and Rural Development - 2008-2010 – where he also served as Head of Ministry from 2003 – 2008.
As a former anti-apartheid activist, his political background and professional training aided him in spearheading the Northern Cape ANC's 2004 National Elections media and publicity campaign and that of the 2006 Local Government Elections.
Whilst based in Waterkloof in Pretoria -2010 to end 2011, he consulted for Manstrat Agricultural Intelligence, then returned to the Northern Cape in 2012 to date, to consult independently and pursue other entrepreneurial interests in media and communications through KwaVuko Communications and Marketing.
Thabo Mothibi obtained his NQF7 through Wits University's Graduate School of Public and Development Management (P&DM) in Johannesburg, a Unilever Mandela Rhodes Academy for Marketing and Communications Academy (UMRA). The goal of the NQF7 programme was to educate and train public and private sector professional communicators and marketers in government communications..
Shortlink for this post: https://ncnn.live/?p=1051