Kimberley 28/06/2018- Sol Plaatje Municipality's proposed new electricity tariff structure which has come under widespread condemnation from residents will not be implemented on 1 July 2018. ANC Northern Cape secretary Deshi Ngxanga says adequate consultation is still needed.
The province's ANC media briefing comes amid the largest march ever with residents bringing Kimberley to a standstill yesterday. Thousands of residents called on the municipality to halt its electricity surcharge of R260 and lessen the burden of its high charges on electricity amongst other demands.
"In our engagements there was a general consensus that there was no adequate consultation with communities with regards to the introduction of the new electricity tariff structure. The executive mayor was thereupon implored to look into the possibilities of postponement of the implementation of the new tariff structure and embark on extensive engagement with the residents of Sol Plaatje Municipality to find a common ground on how best to move forward," says Ngxanga.
Ngxanga says deputy chairperson of the ANC and MEC for Cooperative Governance, Human Settlement and Traditional Affairs (COGHSTA) Bentley Vass will head an ANC Task Team that will oversee the continued consultations.
Ngxanga also called for energy regulator National Energy Regulator of South Africa – Nersa – to be engaged again in future discussions.
Ngxanga also indicated that the use of a communications consultancy in peddling messaging should also be accounted for. "Sol Plaatje Municipality has a fully fledged communications unit and the ANC also has capable comrades to assist, so there is no justification for such."
ANC deputy secretary Maruping Lekwene added that Sol Plaatje Municipality requires a "value for money" service delivery approach. "That march was the biggest march post1994. This is a bread and butter issue, its about electricity. We are happy with the march and Sol Plaatje Municipality must respond."
The topmost leadership of the ANC headed by chairperson Dr Zamani Saul are undertaking talks with the Sol Plaatje Municipality this morning where it shall be implored to use the old tariff structure whilst a solution is being looked at.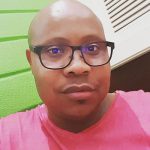 Thabo Mothibi is a former broadcast journalist (TV and Radio) – with specialist reporting experience; SABC Political/Parliamentary and TRC Teams over a period of five years (1995 to 2000).
One key foreign assignment - is the 11-nation African Connection Rally – overland journey from Africa's northern-most pole in the coastal Tunisian city of Bizerte to the southern-most pole in South Africa's Cape Agulhas. From the journalistic years, Thabo then delved into Government media liaison and serving two former Ministers and three MECs. He became the Northern Cape Provincial Government's first department based Communications Director at Department of Agriculture, Land Reform and Rural Development - 2008-2010 – where he also served as Head of Ministry from 2003 – 2008.
As a former anti-apartheid activist, his political background and professional training aided him in spearheading the Northern Cape ANC's 2004 National Elections media and publicity campaign and that of the 2006 Local Government Elections.
Whilst based in Waterkloof in Pretoria -2010 to end 2011, he consulted for Manstrat Agricultural Intelligence, then returned to the Northern Cape in 2012 to date, to consult independently and pursue other entrepreneurial interests in media and communications through KwaVuko Communications and Marketing.
Thabo Mothibi obtained his NQF7 through Wits University's Graduate School of Public and Development Management (P&DM) in Johannesburg, a Unilever Mandela Rhodes Academy for Marketing and Communications Academy (UMRA). The goal of the NQF7 programme was to educate and train public and private sector professional communicators and marketers in government communications..
Shortlink for this post: https://ncnn.live/?p=838