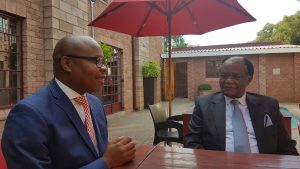 Retired North Gauteng High Court Judge President Bernard Ngoepe who is also a former Amnesty Committee member of the Truth and Reconciliation Commission (TRC), says apartheid atrocities stemming from the TRC's testimonies should be pursued on a case by case basis.
Speaking to NCNN.LIVE yesterday, having delivered the Robert Sobukwe Memorial Lecture in Kimberley past Thursday night, Judge Ngoepe warned that Sobukwe's death and those of many apartheid victims should not consist of a single inquiry but be individually investigated.
Judge Ngoepe aired his views when asked if Sobukwe's death was not an indictment on the TRC amid its failure to undercover the truth as sought by Sobukwe's spouse Zondeni Sobukwe in her testimony of 1997. She asserted that Sobukwe's death under banishment in Kimberley in 1978 resulted from having been poisoned whilst imprisoned on Robben Island. Sobukwe was released in 1969.
"In 1965 or 1966 he complained that his food was served with broken glass," said Zondeni according to a verbatim written recording of her testimony.
Judge Ngoepe swears by an investigation into individual cases, especially those that "were left hanging."
"Some of the issues needed to be followed up, not necessarily because they would have been proven right. But even if it could be found he had not been poisoned, (a follow up) in itself is important because you putting certain doubts and suspicions to rest and that is part of good history.
"Take for example allegations into how Samora Machel died. To this day; that family still feels the truth has not come out. Take for example also the case of the late Chief Luthuli. At one time I had an interesting discussion with one of his grandchildren and there is a feeling within the family that the whole truth has not come out," explains the jurist.
From the Northern Cape's five Human Rights Violations hearings in Kimberley, Upington, De Aar, Colesberg and Hanover – no fingered perpetrator had applied for amnesty.
The Northern Cape's apartheid crime scene was differently argued by Judge Ngoepe. "A process of reconciliation and moving on is very important. So, some balancing is needed. You cannot investigate every little thing I can imagine and we need to understand that. Firstly, as a result of limited resources and, secondly, the nation needs to move on and put the past behind it but of course it must be the known past.
"We must be careful to think we can investigate everything but as always some things are more important than the others. We need to identify those that are important and perhaps direct our energies to that," asserts Judge Ngoepe.
Meanwhile, National Director of Public Prosecutions (NDPP) Shaun Abrahams reportedly told Parliament this week that 15 high cases stemming from the TRC are to be prosecuted. The National Prosecutions Authority has been criticized for its failure to bring apartheid murderers to book and is said to be faced with a backlog of such cases.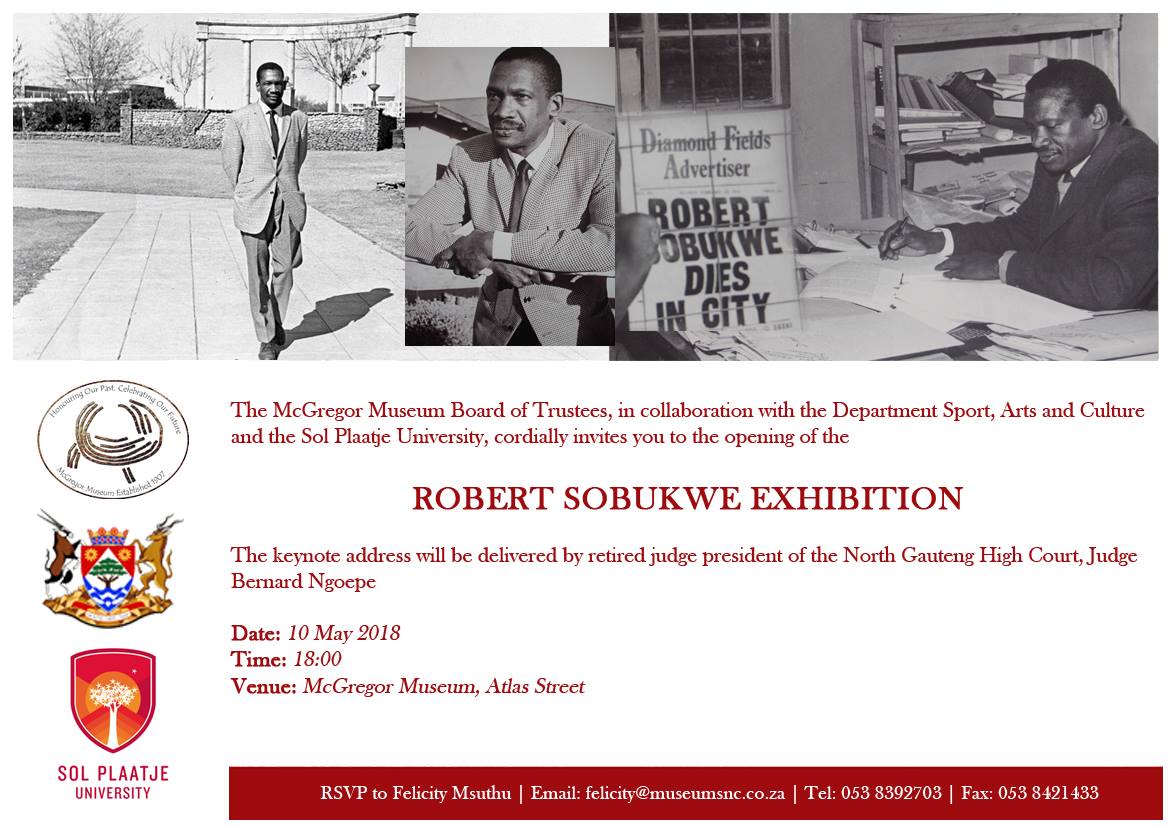 WATCH: NCNN.LIVE's Thabo Mothibi interviews top jurist Judge Bernard Ngoepe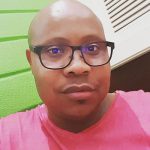 Thabo Mothibi is a former broadcast journalist (TV and Radio) – with specialist reporting experience; SABC Political/Parliamentary and TRC Teams over a period of five years (1995 to 2000).
One key foreign assignment - is the 11-nation African Connection Rally – overland journey from Africa's northern-most pole in the coastal Tunisian city of Bizerte to the southern-most pole in South Africa's Cape Agulhas. From the journalistic years, Thabo then delved into Government media liaison and serving two former Ministers and three MECs. He became the Northern Cape Provincial Government's first department based Communications Director at Department of Agriculture, Land Reform and Rural Development - 2008-2010 – where he also served as Head of Ministry from 2003 – 2008.
As a former anti-apartheid activist, his political background and professional training aided him in spearheading the Northern Cape ANC's 2004 National Elections media and publicity campaign and that of the 2006 Local Government Elections.
Whilst based in Waterkloof in Pretoria -2010 to end 2011, he consulted for Manstrat Agricultural Intelligence, then returned to the Northern Cape in 2012 to date, to consult independently and pursue other entrepreneurial interests in media and communications through KwaVuko Communications and Marketing.
Thabo Mothibi obtained his NQF7 through Wits University's Graduate School of Public and Development Management (P&DM) in Johannesburg, a Unilever Mandela Rhodes Academy for Marketing and Communications Academy (UMRA). The goal of the NQF7 programme was to educate and train public and private sector professional communicators and marketers in government communications..
Shortlink for this post: https://ncnn.live/?p=607