Carnarvon High School grade-11 leaners Amy-Lee Visagie and Chrislin De Koker will immerse themselves in the beauty and elegance of the French city of Nice – a tourist attraction and hotspot of the European elite – for a weeklong stay that starts this weekend. According to De Koker it is a case of "a dream come true" which best explains being a first time flyer, jetting off to a sought-after foreign destination and having a lifetime experience that connects you to your desired career.
Why the manna from heaven? They got rewarded for their passion for tourism which they bonded with from classroom to their own backyard of astro-tourism. The two learners are proud winners of the National Global Travel & Tourism Partnership South Africa (GTTPSA) competition, a global body that has unleashed a voyage into creating tourism awareness amongst the youth of its 14 member countries.
Visagie and De Koker bagged their air-tickets after making it through with flying colours in their presentation of a research piece into Innovation in Tourism and their take was on the benefits for local communities derived from Sutherland's Southern Africa Large Telescope (SALT) and Carnarvon's Square Kilometre Array (SKA). They will represent the country at the annual International Travel and Tourism Student and Teacher Conference set for Nice.
"Ever since I was a little kid I wanted to travel the world and this project has made it all possible. All I can say is that I am grateful. It is nerve-wrecking but I am excited," said a bespectacled Amy-Lee Visagie who is not gazing into a future of being an astronomer but that of a travel writer.
"This experience has been a great one for us because we never thought we could come this far…from a small town like Carnarvon to win something this big. I want to become an airhostess and this is going to be my first experience in an aeroplane and to finally see how it is going to be for me to stand there.
"We thank all the people (sponsors), without their support we would not have come this far.  This is really a big opportunity for us even though we have had sleepless nights and panicked about things possibly going wrong. It was nice seeing what we could do with our talents and we have enjoyed it," said Chrislin De Koker, the aspirant globetrotter.
With stars in the open skies, they will take off from O.R Tambo International Airport tomorrow night on a Dubai bound flight and connect with one that will fly them into Nice. It is a case of second time lucky for their tourism teacher Christo Fieland who missed out on winning the competition as a learner but got the two to enter it.
"This is about development in the subject for me and the learners. There is going to be different countries and all of those countries are going to present their findings into innovation in tourism and I will be able to use those findings (in the classroom) when I return to South Africa."
GTTPSA's national director Elsabe Engelbrecht was equally enthusiastic: "The two girls and their teacher did exceptional research on this topic and will present their findings; the case study they did, the swot- analysis of what are the opportunities, threats, weaknesses and strengths on how astro-tourism can be developed and advanced for the benefit of communities in their town," adding that the trio will also be able to visit Monaco for local sightseeing and the global group's facilities outside of Nice.
Representing the sponsors of the trip, Department of Economic Development and Tourism and its entity the Northern Cape Tourism Authority was the effervescent Jean Wilson who was at hand to bid the trio farewell. "We had a conference earlier this year with GTTPSA at which we had teachers from all over the provinces that are teaching tourism. It was meant to take them out of the curriculum and bringing them on board with regard to developments in the tourism space."
Other sponsors include GTTPSA; Northern Cape Department of Education; Kimberley based businesses   – Oleander Guest House, Crystal Enterprises and Printzz & Graystia Suppliers; Carnarvon's Jacobs Brothers; individuals in the persons of Ms Sharon Hoorn, Ms Karren van Schalkwyk and Ms Lavona van Schalkwyk.
Carnarvon's shine in being home to the southern hemisphere's largest and most powerful astronomical tool – the 64 MeerKAT telescopes, has also resulted in hordes of youth in the area acquiring much needed artisanal skills and now being faced with the prospect of employment in having undergone work-based experiential training.
By Thabo Mothibi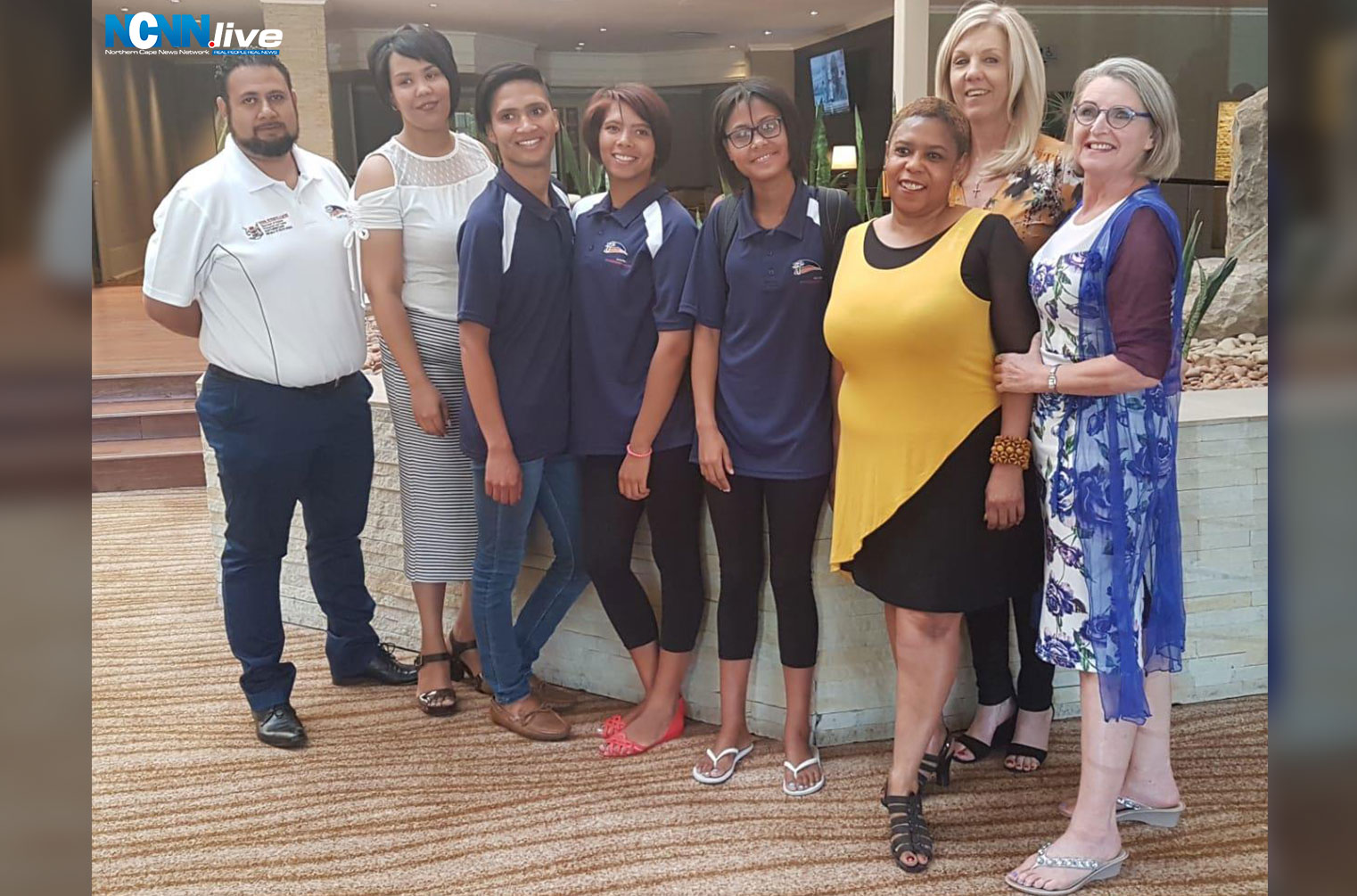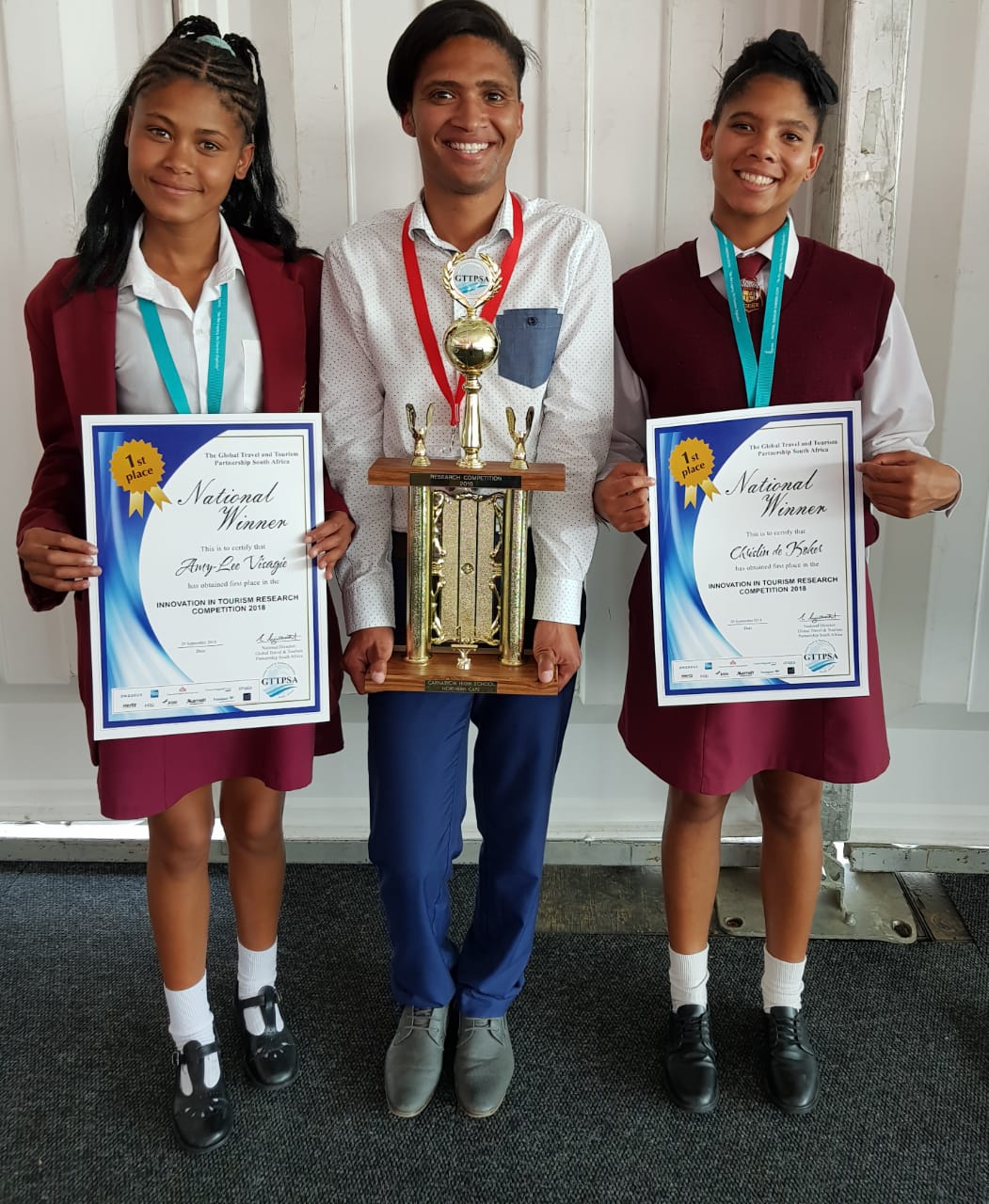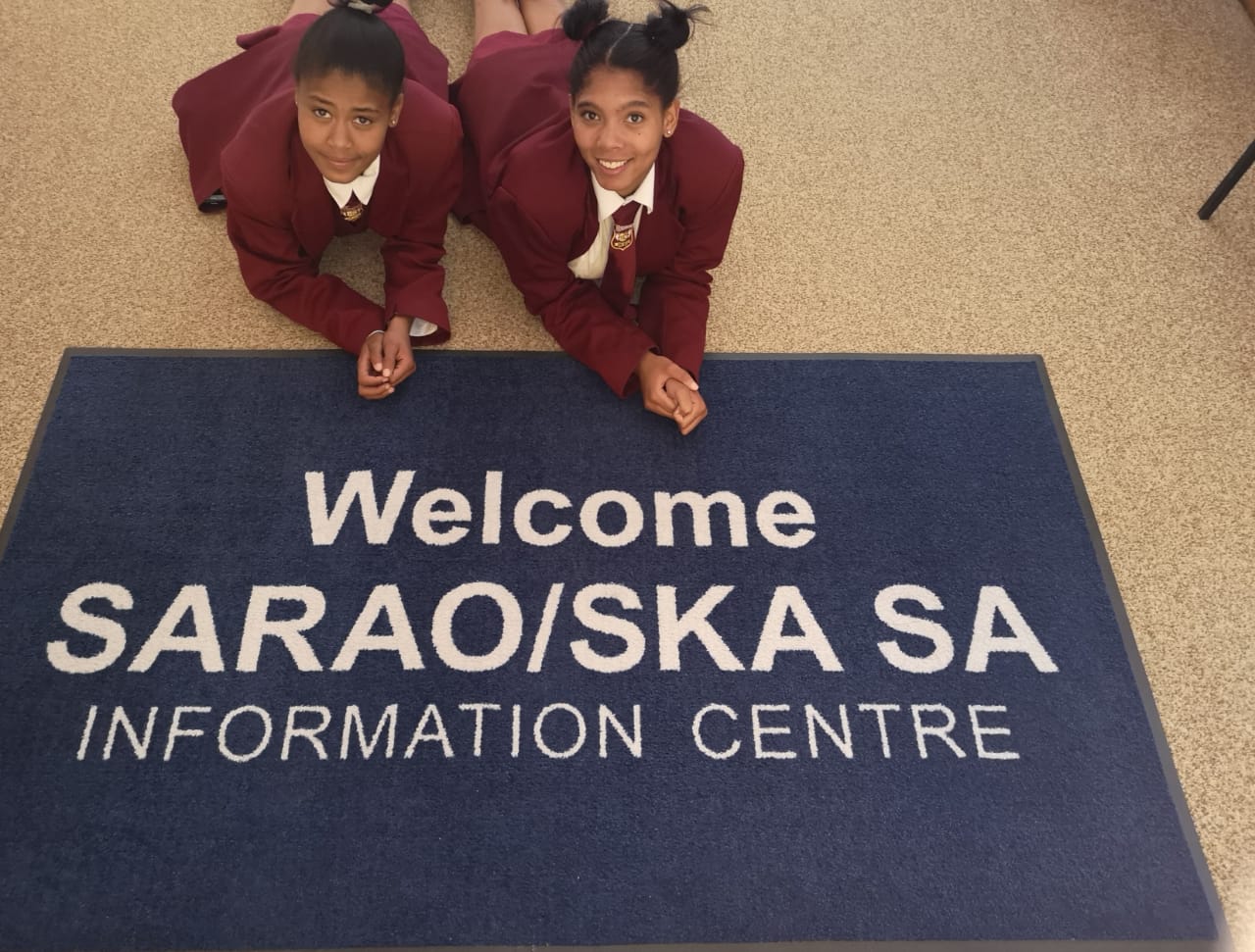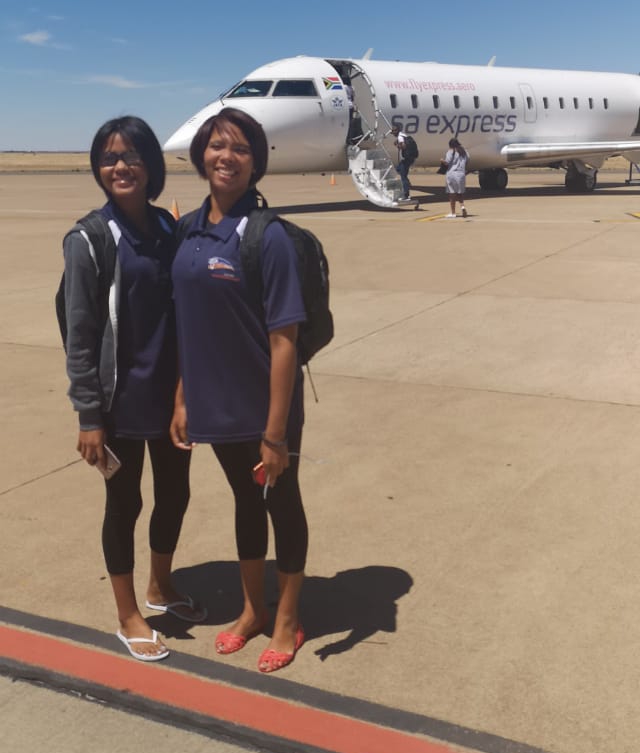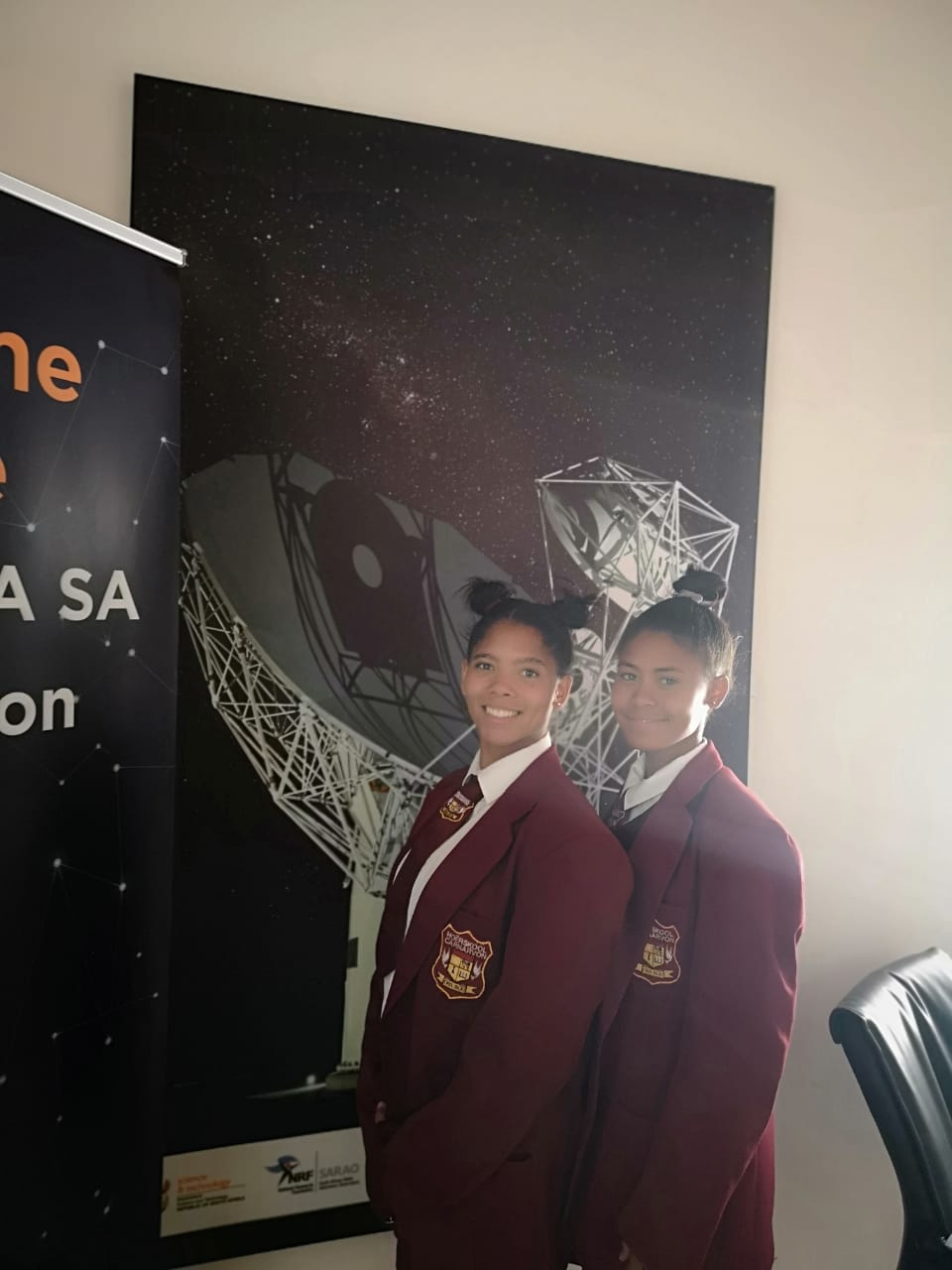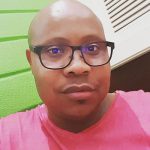 Thabo Mothibi is a former broadcast journalist (TV and Radio) – with specialist reporting experience; SABC Political/Parliamentary and TRC Teams over a period of five years (1995 to 2000).
One key foreign assignment - is the 11-nation African Connection Rally – overland journey from Africa's northern-most pole in the coastal Tunisian city of Bizerte to the southern-most pole in South Africa's Cape Agulhas. From the journalistic years, Thabo then delved into Government media liaison and serving two former Ministers and three MECs. He became the Northern Cape Provincial Government's first department based Communications Director at Department of Agriculture, Land Reform and Rural Development - 2008-2010 – where he also served as Head of Ministry from 2003 – 2008.
As a former anti-apartheid activist, his political background and professional training aided him in spearheading the Northern Cape ANC's 2004 National Elections media and publicity campaign and that of the 2006 Local Government Elections.
Whilst based in Waterkloof in Pretoria -2010 to end 2011, he consulted for Manstrat Agricultural Intelligence, then returned to the Northern Cape in 2012 to date, to consult independently and pursue other entrepreneurial interests in media and communications through KwaVuko Communications and Marketing.
Thabo Mothibi obtained his NQF7 through Wits University's Graduate School of Public and Development Management (P&DM) in Johannesburg, a Unilever Mandela Rhodes Academy for Marketing and Communications Academy (UMRA). The goal of the NQF7 programme was to educate and train public and private sector professional communicators and marketers in government communications..
Shortlink for this post: https://ncnn.live/?p=1469