A Northern Cape business forum that has been upfront in advancing the interests of black-owned local businesses – Northern Cape Progressive Business Forum – has been launched in Kimberley on Tuesday, 10 July 2018. The launch also ushered in a new executive for the forum.
Lawrence Letselebe and Kagisho Nkomo have retained their positions as chairperson and secretary respectively in what could be perceived to be an endorsement for having held the fort well as the topmost leaders of what was a bullish interim structure.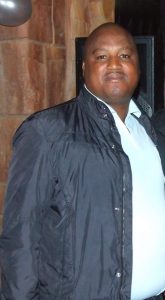 Another businessman who is worth his salt, Sechaba Kies, has been nominated as the deputy chairperson whilst business development fundi, Kearabetswe Mabanga, comes in as deputy secretary with the kitty being protected by former high-ranking soldier turned businessman in the person of Desmond Mothobi as treasurer. Four additional members complete the executive.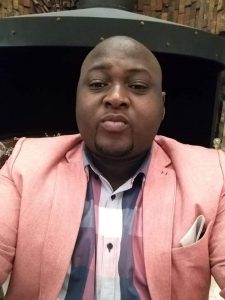 The forum cites advocacy and networking as the overriding factors to its existence but has also bravely taken on government departments and entities in the private sector in ensuring they adhere to preferential procurement legislation and localization in respect of 30 percent sub-contracting.
Around Kimberley, amongst the projects that the forum had targeted for intervention was the R200 million housing construction and infrastructure development at Snake Park informal settlement, suburb of Greenpoint 800 housing construction worth R120 million and two three-circle road constructions on the outskirts of the city.
Some of the institutions that the forum had claimed are failing to embrace legislation in the favour of emerging businesses were Sol Plaatje University and the Sol Plaatje Municipality. Discussions were held with management of the two institutions.
Whilst at the Northern Cape Department of Education documents were set alight during a briefing into a tender relating to a five (5) year lease of high-speed printer machines resulting in the suspension of the supply chain processes amid the forum members crying foul, claiming that black-owned businesses were  excluded.
By Thabo Mothibi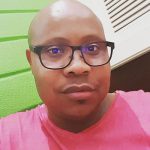 Thabo Mothibi is a former broadcast journalist (TV and Radio) – with specialist reporting experience; SABC Political/Parliamentary and TRC Teams over a period of five years (1995 to 2000).
One key foreign assignment - is the 11-nation African Connection Rally – overland journey from Africa's northern-most pole in the coastal Tunisian city of Bizerte to the southern-most pole in South Africa's Cape Agulhas. From the journalistic years, Thabo then delved into Government media liaison and serving two former Ministers and three MECs. He became the Northern Cape Provincial Government's first department based Communications Director at Department of Agriculture, Land Reform and Rural Development - 2008-2010 – where he also served as Head of Ministry from 2003 – 2008.
As a former anti-apartheid activist, his political background and professional training aided him in spearheading the Northern Cape ANC's 2004 National Elections media and publicity campaign and that of the 2006 Local Government Elections.
Whilst based in Waterkloof in Pretoria -2010 to end 2011, he consulted for Manstrat Agricultural Intelligence, then returned to the Northern Cape in 2012 to date, to consult independently and pursue other entrepreneurial interests in media and communications through KwaVuko Communications and Marketing.
Thabo Mothibi obtained his NQF7 through Wits University's Graduate School of Public and Development Management (P&DM) in Johannesburg, a Unilever Mandela Rhodes Academy for Marketing and Communications Academy (UMRA). The goal of the NQF7 programme was to educate and train public and private sector professional communicators and marketers in government communications..
Shortlink for this post: https://ncnn.live/?p=899