A meeting of business owners aimed at assessing the negative impact of Kimberley's recent spate of violence ended with a sense of a united front.
The recently launched Northern Cape Progressive Business Forum extended a call for the meeting amid the destruction and looting of businesses.
In a rare show of unity; business owners from the forum, the Northern Cape Chamber Of Commerce and industry  (Nocci) and foreign nationals met to discuss the losses incurred and future issues of safety.
The tuckshops of foreign nationals were the prime target in the looting spree of last week Thursday and Friday. One business owner declared the attacks as "inhumane," calling for foreign nationals to be protected and be assisted in being brought back into business.
Kagiso Nkomo of the forum explained to the meeting that a delegation was to meet with Executive Mayor Mangaliso Matika to present the inputs made at this meeting.
A number of residents were arrested and charged for the attacks on businesses which emanated from a protest action gone wrong.
Residents were however successful in having the annual electricity increment and a monthly R260 surcharge not to be implemented by the Sol Plaatje Municipality. Also as part of the demands, the ANC ultimately implored the council to suspend the Municipal Manager Goolam Akharwaray and Chief Financial Officer Lydia Mahloko.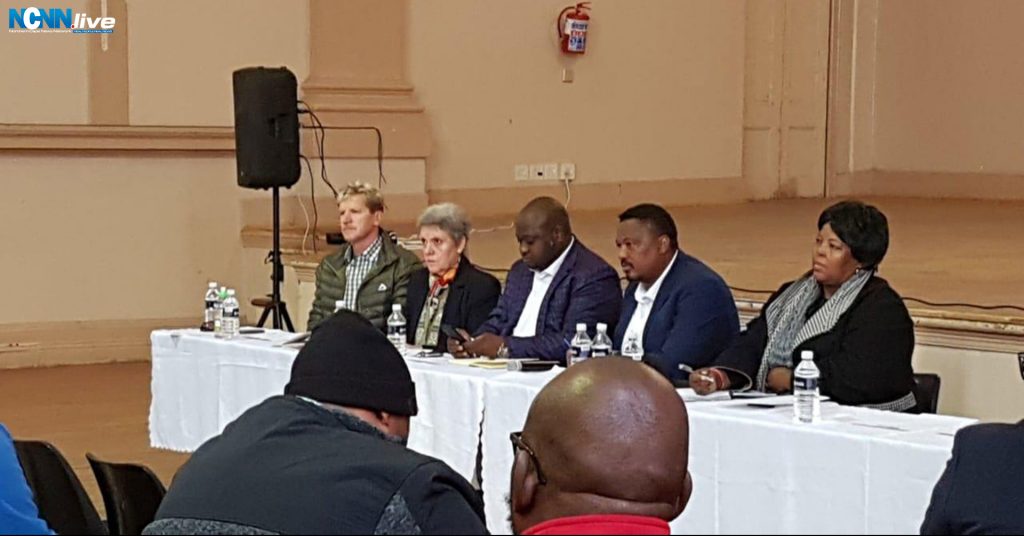 .
Shortlink for this post: https://ncnn.live/?p=974