As they sat attentively in their multitudes in the auditorium of the Frances Baard District Municipality, a positive outlook towards a productive future remained their preoccupation. The afternoon of Wednesday, 19 September 2018 drew hordes of learners from four Galeshewe based high schools to a Career Exhibition and Motivational Talk hosted by the district municipality.
"I have learned that you do not have to follow others but your own path. I intend on being an economist and the motivation helped me at lot," said a clear head looking Palesa Sakiele, a Grade 11 learner from Saint Boniface High School.
Maziya Oliphant from Tshireleco High School who is yearning for a future as a hotel manager, already has his sights fixed on studying tourism and hospitality management: "I gained a lot in relation to motivation. One should not give up in life, your background should never be a hurdle in what you want to achieve."
The spark to them bubbling with enthusiasm came from Kagiso Alamu who was in tow to provide motivation drawing from his personal triumphs. The senior official from the Department of Cooperative Governance, Human Settlements and Traditional Affairs (COGHSTA) also provided career choice insights.
"I grew up in abject poverty. Finished matric and went to a private college only to find out six month later that it was a fly by night. My mom borrowed money from my uncle's wife and I went to Kimberley College. After I completed my studies, I was appointed by the college and that was the beginning of a challenging but fruitful journey.
"It was important that the learners understand that success does not come before hardship and that no matter how difficult our lives are, we must vehemently pursue our dreams. I have since obtained the following qualifications; National Diploma in Human Resource Management, Advanced Diploma in Management, Diploma in Freelance Journalism, Diploma in Negotiations, Post-Graduate Diploma in Labour Law from the University of Johannesburg.
"A journey of a thousand miles start with one step, it is up to the learners to follow their dreams and reach for the stars," enthused Alamu whilst brimming with gripping positive energy.
The district's Youth Unit manager Tshepo Louw emphasised that their task is focused on contributing towards the leaners living productive lives and being future achievers.
"The Youth Unit has put together a programme to host all young people who are currently in Grade 11 and 12 as statistics show that only about 15% of high school students make it to university and the youth unemployment rate rests at 63%. This youth exhibition is centred around the sharing of information crucial for the development and empowerment of young people in the district."
The South African Police Services had mannequins depicting their many specialised divisions and with a wide range of career related brochures available at its professionally staged exhibition.
By Thabo Mothibi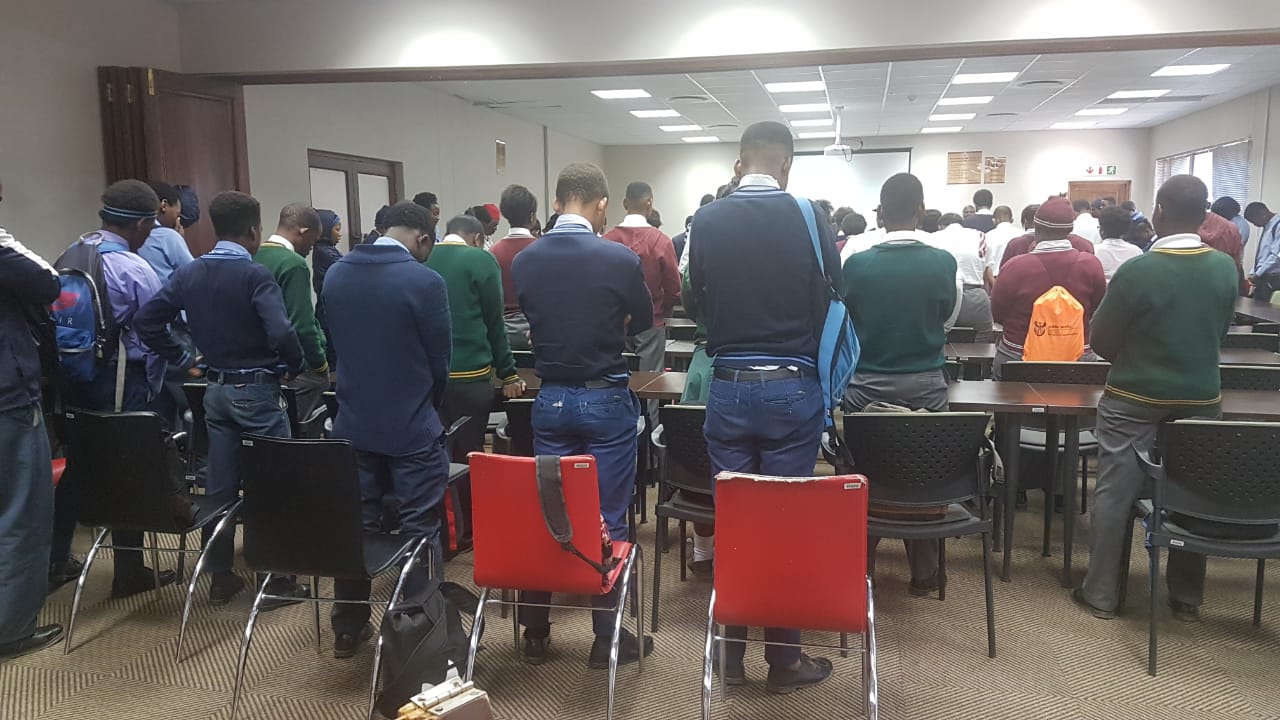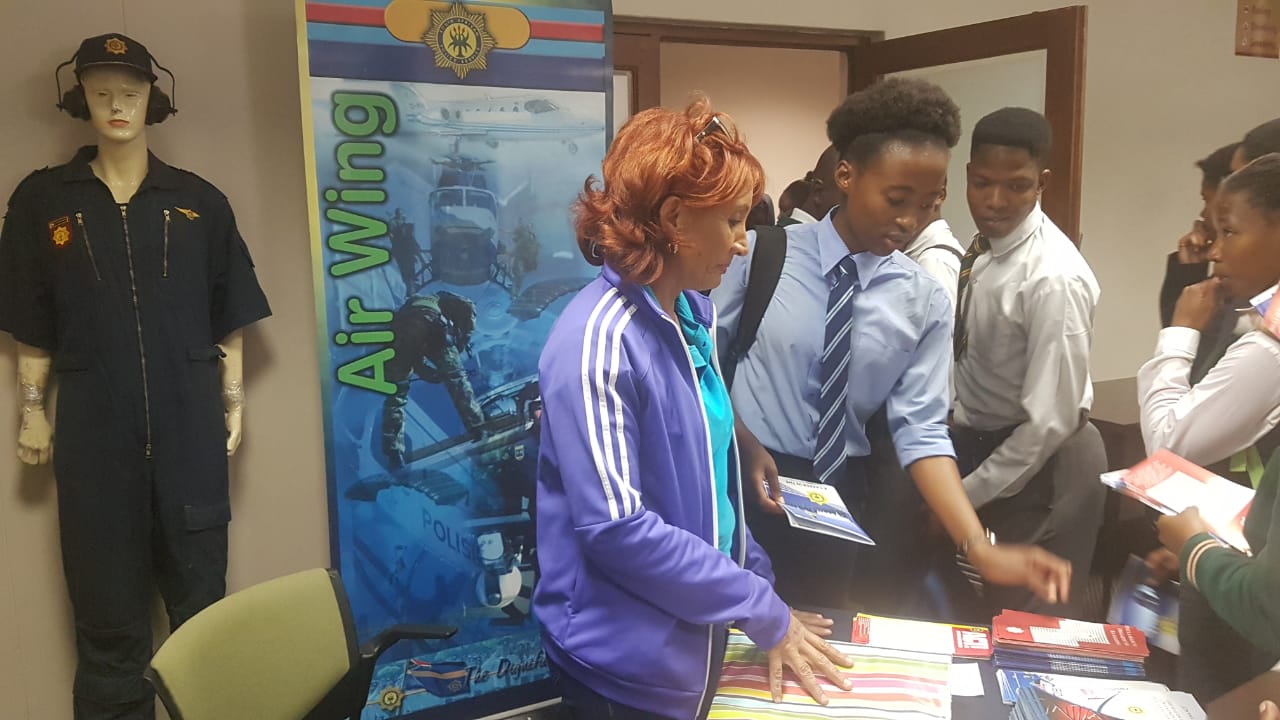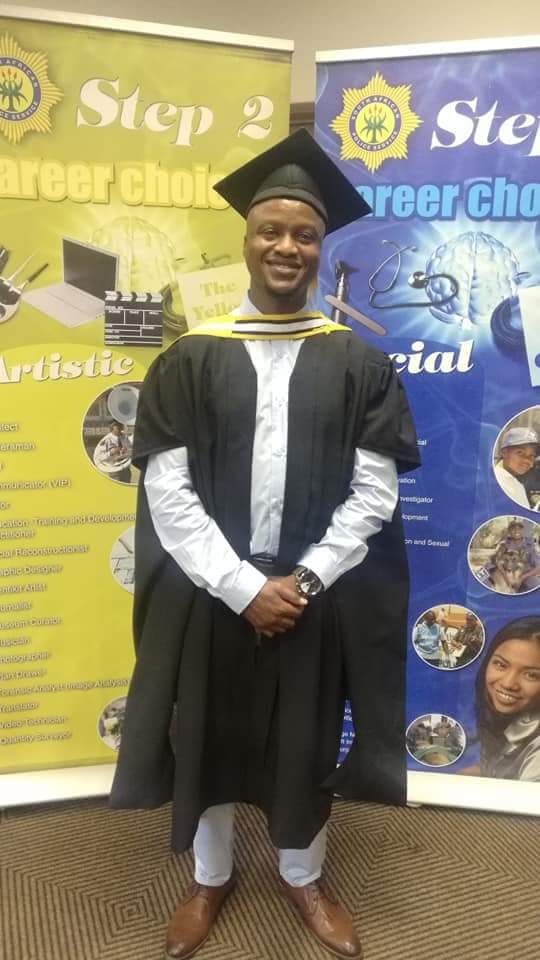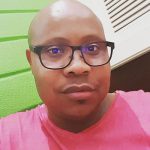 Thabo Mothibi is a former broadcast journalist (TV and Radio) – with specialist reporting experience; SABC Political/Parliamentary and TRC Teams over a period of five years (1995 to 2000).
One key foreign assignment - is the 11-nation African Connection Rally – overland journey from Africa's northern-most pole in the coastal Tunisian city of Bizerte to the southern-most pole in South Africa's Cape Agulhas. From the journalistic years, Thabo then delved into Government media liaison and serving two former Ministers and three MECs. He became the Northern Cape Provincial Government's first department based Communications Director at Department of Agriculture, Land Reform and Rural Development - 2008-2010 – where he also served as Head of Ministry from 2003 – 2008.
As a former anti-apartheid activist, his political background and professional training aided him in spearheading the Northern Cape ANC's 2004 National Elections media and publicity campaign and that of the 2006 Local Government Elections.
Whilst based in Waterkloof in Pretoria -2010 to end 2011, he consulted for Manstrat Agricultural Intelligence, then returned to the Northern Cape in 2012 to date, to consult independently and pursue other entrepreneurial interests in media and communications through KwaVuko Communications and Marketing.
Thabo Mothibi obtained his NQF7 through Wits University's Graduate School of Public and Development Management (P&DM) in Johannesburg, a Unilever Mandela Rhodes Academy for Marketing and Communications Academy (UMRA). The goal of the NQF7 programme was to educate and train public and private sector professional communicators and marketers in government communications..
Shortlink for this post: https://ncnn.live/?p=1203