Police have confirmed the arrest of two men in connection with the highly publicised and embarrassing episode in which four men robbed the Windsorton Police Station two months ago, in the evening of 02 October 2019.
The two, aged 30 and 42 years, are set to appear in the Barkley West Magistrate's Court tomorrow amid heavy security. Firearms and a stolen vehicle have been seized by the Hawks.
The incident resulted in the launch of a 72-hour activation plan aimed at nabbing the robbers who had made off with pistols, rifles and ammunition.
The suspects allegedly tied up two on-duty officers and ransacked the police station.
By Staff Reporter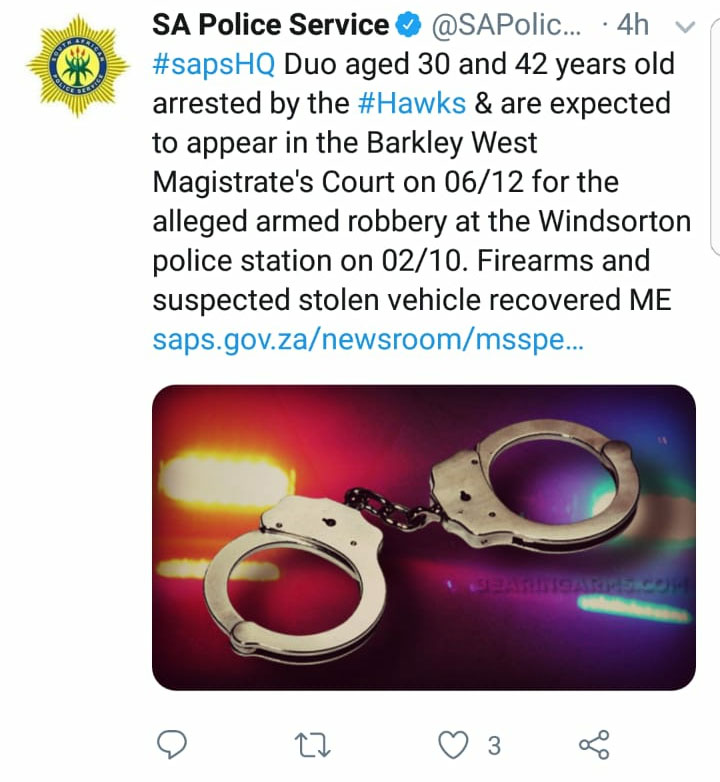 Shortlink for this post: https://ncnn.live/?p=2266