Northern Cape MEC for Cooperative Governance, Human Settlements and Traditional Affairs, Bentley Vass, has welcomed interventions aimed at assisting financially struggling municipalities in the province. This follows Cooperative Governance and Traditional Affairs (Cogta) Minister Dr Zweli Mkhize having announced in his budget vote speech that 87 municipalities "are in distress or dysfunctional." Dr Mkhize also stated that they require urgent intervention.
"We will give full support to the team of the Minister and will assist in any other way aimed at turning the situation around and reviving the fortunes of the municipalities mentioned," said MEC Vass in an exclusive interview with NCNN.LIVE on the sidelines of an ANC media breakfast.
The Northern Cape has a total of eight municipalities that were flagged by Dr Mkhize and they are Nama Khoi in the Namaqua district, Tsantsabane in the ZF Mgcawu district, Joe Morolong in the John Taolo Gaetsewe district and the following municipalities in the Pixley ka Seme district – Ubuntu, Emthanjeni Kareeberg, Siyancuma and Renosterberg.
When asked why the Pixley ka Seme district had such a large number of fingered municipalities, Vass pointed out that is was based on the prevailing high levels of unemployment and poverty.
MEC Vass discouraged municipalities from the usage of conditional grants for operational expenditure, also as mentioned by Minister Dr Mkhize in his budget vote speech of past Tuesday.
"The practice is wrong and this is the reason for some of the violent situations we have to deal with. Instead of the Municipal Infrastructure Grant (MIG) having to be directed towards addressing service delivery backlogs it gets channeled elsewhere. We will monitor the situation and take action where needed," warned MEC Vass.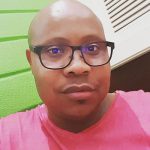 Thabo Mothibi is a former broadcast journalist (TV and Radio) – with specialist reporting experience; SABC Political/Parliamentary and TRC Teams over a period of five years (1995 to 2000).
One key foreign assignment - is the 11-nation African Connection Rally – overland journey from Africa's northern-most pole in the coastal Tunisian city of Bizerte to the southern-most pole in South Africa's Cape Agulhas. From the journalistic years, Thabo then delved into Government media liaison and serving two former Ministers and three MECs. He became the Northern Cape Provincial Government's first department based Communications Director at Department of Agriculture, Land Reform and Rural Development - 2008-2010 – where he also served as Head of Ministry from 2003 – 2008.
As a former anti-apartheid activist, his political background and professional training aided him in spearheading the Northern Cape ANC's 2004 National Elections media and publicity campaign and that of the 2006 Local Government Elections.
Whilst based in Waterkloof in Pretoria -2010 to end 2011, he consulted for Manstrat Agricultural Intelligence, then returned to the Northern Cape in 2012 to date, to consult independently and pursue other entrepreneurial interests in media and communications through KwaVuko Communications and Marketing.
Thabo Mothibi obtained his NQF7 through Wits University's Graduate School of Public and Development Management (P&DM) in Johannesburg, a Unilever Mandela Rhodes Academy for Marketing and Communications Academy (UMRA). The goal of the NQF7 programme was to educate and train public and private sector professional communicators and marketers in government communications..
Shortlink for this post: https://ncnn.live/?p=653