Kimberley – They may have had brushes with the law and doing so sacrificed their freedom of movement. Goodies and spoken word on this Freedom Day seems to have inspired and charmed these born-frees of South Africa's freedom era to commit to a future afresh.
Parliamentarian and deputy chairperson of the National Council of Provinces (NCOP) Raseriti Tau emerged at Galeshewe in Kimberley's Molehe Mampe Secure Centre, fulfilling a promise made upon a visit of last year by handing over a soccer kit, soccer balls and other related equipment to the centre's soccer team.
The spoken word infused with motivation seems to have had a profound impact on the members of the soccer team who came forth to receive the gifts extended by the parliamentarian and former anti-apartheid youth activist hailing from Galeshewe.
*Kabelo Booysen has been at the centre for over a year amid being convicted for robbing a teenage girl her mobile phone whilst his accomplice went on to rape her as he claims. And now he is wishing on a life somewhere over the rainbow as he comes to know his fate on the 22 June. Freedom granted is what he is hoping for from the court.
"I wish to meet my victim and ask for forgiveness. I will never do drugs again. I believe I have the potential to achieve my dream of being a businessman and use my freedom positively. Judging by my academic performance to date, I am even prepared to pursue business studies at tertiary. I yearn for a free life. Mr Tau motivated me to change my life around," says Booysen with a sense of remorse.
Fellow teammate *Jammal Malgas from Hartswater, who has been at the centre after being found guilty of shoplifting, says being granted freedom this September will bring with it personal transformation. "This Freedom Day means own peace and the respecting others. Mr Tau has encouraged us to go out there and make a positive contribution to society. I lead the Wednesday bible studies and I am committed to uplifting others spiritually."
One of the centre's supervisors is Hennie Coetzee who was at hand to receive MP Tau alongside the centre's manager and other staff members. "Despite these youngsters not being physically free, MP Tau's presence showed they not neglected and shunned which served as motivation. It also helped enhancing our programmes which are aimed at curbing reoffending and relapsing into drug use. His speech was profound in that it also focused on personal development which links up with our entrepreneurial skills development curriculum which channels them towards generating own income."
*Real names withheld to protect their identities.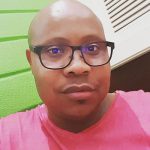 Thabo Mothibi is a former broadcast journalist (TV and Radio) – with specialist reporting experience; SABC Political/Parliamentary and TRC Teams over a period of five years (1995 to 2000).
One key foreign assignment - is the 11-nation African Connection Rally – overland journey from Africa's northern-most pole in the coastal Tunisian city of Bizerte to the southern-most pole in South Africa's Cape Agulhas. From the journalistic years, Thabo then delved into Government media liaison and serving two former Ministers and three MECs. He became the Northern Cape Provincial Government's first department based Communications Director at Department of Agriculture, Land Reform and Rural Development - 2008-2010 – where he also served as Head of Ministry from 2003 – 2008.
As a former anti-apartheid activist, his political background and professional training aided him in spearheading the Northern Cape ANC's 2004 National Elections media and publicity campaign and that of the 2006 Local Government Elections.
Whilst based in Waterkloof in Pretoria -2010 to end 2011, he consulted for Manstrat Agricultural Intelligence, then returned to the Northern Cape in 2012 to date, to consult independently and pursue other entrepreneurial interests in media and communications through KwaVuko Communications and Marketing.
Thabo Mothibi obtained his NQF7 through Wits University's Graduate School of Public and Development Management (P&DM) in Johannesburg, a Unilever Mandela Rhodes Academy for Marketing and Communications Academy (UMRA). The goal of the NQF7 programme was to educate and train public and private sector professional communicators and marketers in government communications..
Shortlink for this post: https://ncnn.live/?p=472