Kimberley (watch video) – Sol Plaatje Municipality's special council meeting into the election of new mayor collapsed this morning. The meeting descended into chaos amid ward-13 councillor Madede Wapad having nominated fellow ANC councillor Pule Thabane against the party's preferred candidate Patrick Mabilo.
Proceedings were also brought to a halt as ructions unfolded with members of the public from what appeared like ANC factions, pelted councillors seated in the chambers with water bottles from the gallery.
In the wake of the embarrassment, ANC secretary in Frances Baard region Webster Dichaba told NCNN.LIVE that three proportional representative councillors are to be recalled with immediate effect. He also cited stern action that is to be taken in deciding the fate of other councillors who have been fingered in defying the party.
In responding to when the ANC expects its candidate Mabilo to be installed, Dichaba explained that a normal council meeting is to be held on 3rd October and asserting with "its a matter of priority and we cannot keep it in limbo forever."
The election of a new mayor for the beleaguered council emerged from the recall of former incumbent Mangaliso Matika. He resigned owing to the demands of a community grouping and with the city having been gripped by its worst acts of public violence post-1994. Kimberley's chaos emanated from protests against the high price of electricity and the inclusion of a tariff structure worth R260.
By Thabo Mothibi
---
Extra footage received on WhatsApp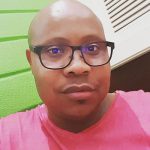 Thabo Mothibi is a former broadcast journalist (TV and Radio) – with specialist reporting experience; SABC Political/Parliamentary and TRC Teams over a period of five years (1995 to 2000).
One key foreign assignment - is the 11-nation African Connection Rally – overland journey from Africa's northern-most pole in the coastal Tunisian city of Bizerte to the southern-most pole in South Africa's Cape Agulhas. From the journalistic years, Thabo then delved into Government media liaison and serving two former Ministers and three MECs. He became the Northern Cape Provincial Government's first department based Communications Director at Department of Agriculture, Land Reform and Rural Development - 2008-2010 – where he also served as Head of Ministry from 2003 – 2008.
As a former anti-apartheid activist, his political background and professional training aided him in spearheading the Northern Cape ANC's 2004 National Elections media and publicity campaign and that of the 2006 Local Government Elections.
Whilst based in Waterkloof in Pretoria -2010 to end 2011, he consulted for Manstrat Agricultural Intelligence, then returned to the Northern Cape in 2012 to date, to consult independently and pursue other entrepreneurial interests in media and communications through KwaVuko Communications and Marketing.
Thabo Mothibi obtained his NQF7 through Wits University's Graduate School of Public and Development Management (P&DM) in Johannesburg, a Unilever Mandela Rhodes Academy for Marketing and Communications Academy (UMRA). The goal of the NQF7 programme was to educate and train public and private sector professional communicators and marketers in government communications..
Shortlink for this post: https://ncnn.live/?p=1252