Kimberley – Northern Cape Cricket has declared its readiness for the opening ceremony and the first match of the International Cricket Council's (ICC) Under-19 Cricket World Cup 2020 as South Africa takes on Afghanistan at Kimberley's Diamond Oval on 17 January 2020.
A total of 16 countries will participate in this global sporting event's 13th edition which is set to end on the 9th February in Potchefstroom. The future stars of all the teams are set to converge on the Diamond City which bears a cricketing history dating back to a British colonial era of sometime before 1884.
"An event of this nature and magnitude only but has huge economic spin offs for the city and province. Northern Cape Cricket are very honoured to have the support of the Premier Zamani Saul and the provincial government.
"All preparations are on track and we cannot wait for the sixes, fours and wickets so start falling," enthused CEO of Northern Cape Cricket Eugene Jacobs.
Entry is free for all the matches.
The provincial government's spokesperson Monwabisi Nkompela has been equally elated: "This is undoubtedly one of the biggest international sporting events on the sports calendar that will be taking place in our city, Kimberley. It will also showcase the cultural diversity of the Northern Cape province to a world audience of close to a billion viewers who will be watching the ICC U19 Cricket World Cup."
The other cities that have been given the greenlight by Cricket South Africa in playing host alongside Kimberley for the tournament's four groups are Potchefstroom, Bloemfontein and Benoni.
With the province enhancing its sports tourism reputation, there is also no doubt of its good innings in developing professional cricketers from its previously disenfranchised communities. Kimberley's Andrew Louw has been named in South Africa's 15-man squad by selectors led by Kimberley-born and former Proteas fast bowler Victor Mpitsang.
"Northern Cape Cricket is very honoured to now add the name of Andrew Louw to a whole host of U19 cricketers who come from this neck of the woods, players like Aidan Brooker, Diego Rosier, Aubrey Swanepoel, Reece Williams, Reeza Hendricks, Roy Adams, Elton Tsamaisi and others.
"Andrew Louw will be a big inspiration for all the young cricketers of the Northern Cape to be able to show them that it is indeed possible for play at a higher level no matter where you come from. It is great for our development programme to have players like Andrew to progress to national and international programmes.
"The fact that this tournament is going to be played in Kimberley will be a huge positive and the young cricketers from the province can come and watch the talent on display," asserted Jacobs.
Apart from South Africa and Afghanistan, Kimberley will also be the home of tournament debutants Nigeria who will take on Australia for their opening Group B clash on 20 January.
Cricket coach and owner of the A.M Cricket Coaching Academy Anthony Mabuya also has much to write home about in Kimberley hosting and the Northern Cape having a player in the country's squad.
"We are planning to have supper with Andrew Louw during one of the Under-19 World Cup matches to be held in Kimberley. As a local young cricketer he can serve as an inspiration to our youth. I would like him to share his experiences with our boys, hopefully this could inspire the next Protea batsman or player to come from Kimberley.
"Personally, I think we have to share our experiences, talk the game to our boys enough and for them to share what they going through, so they know the coaches know what challenges they going through," emphasised Mabuya who has developed the Meet-My-Hero initiative which allows for his aspirant stars to rub shoulders with professional players for motivation.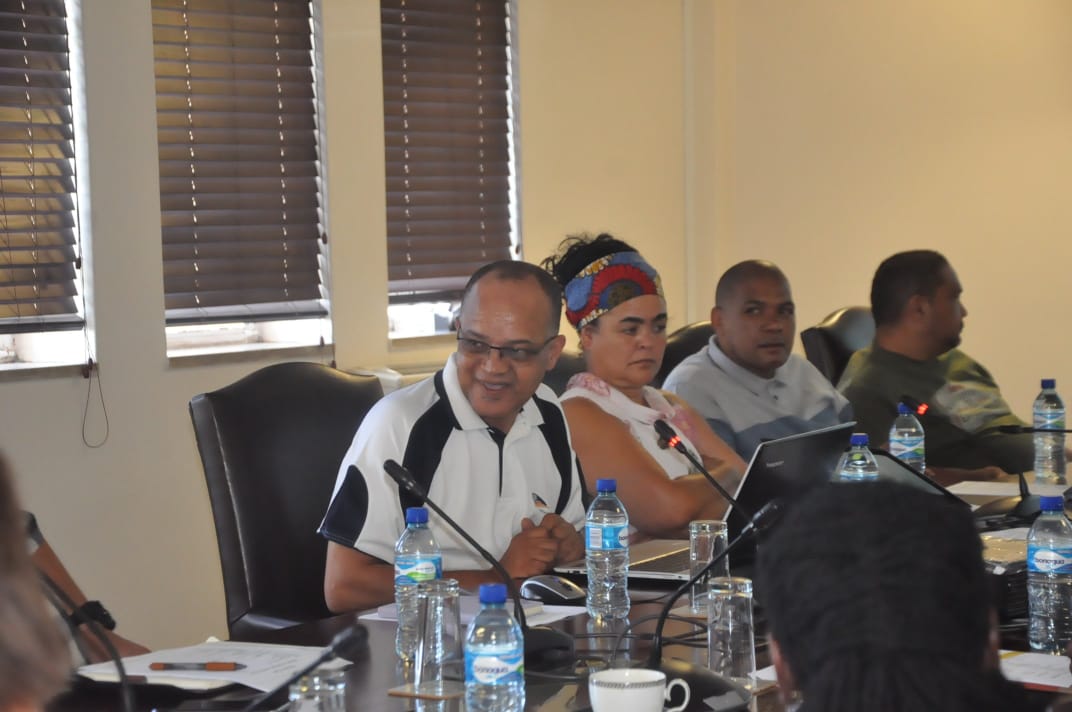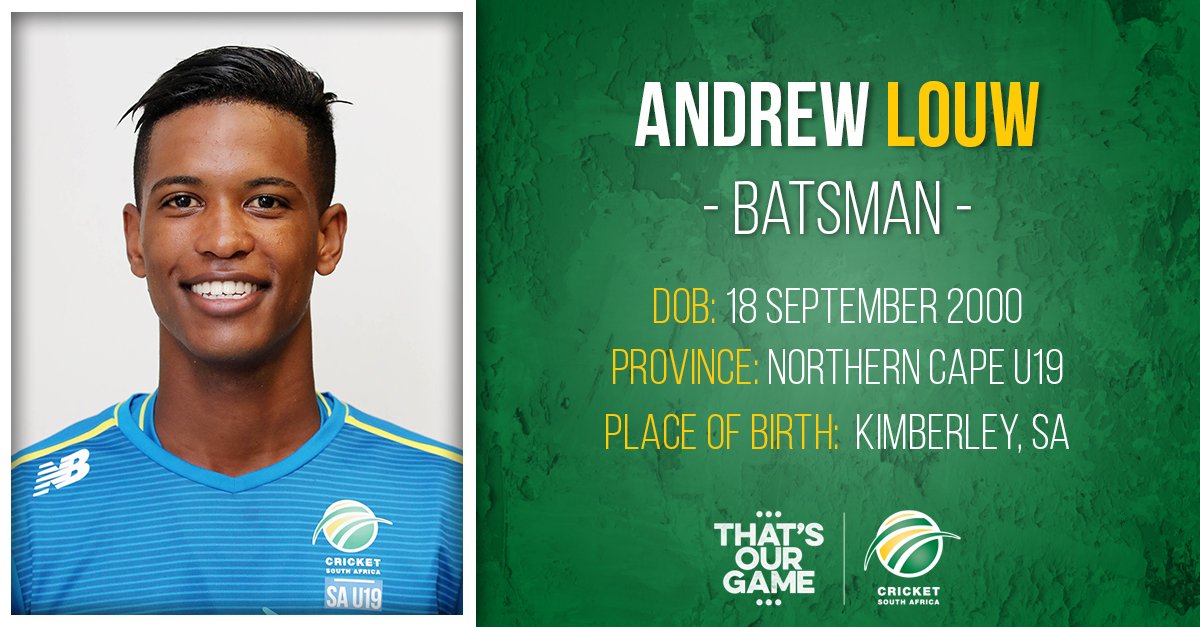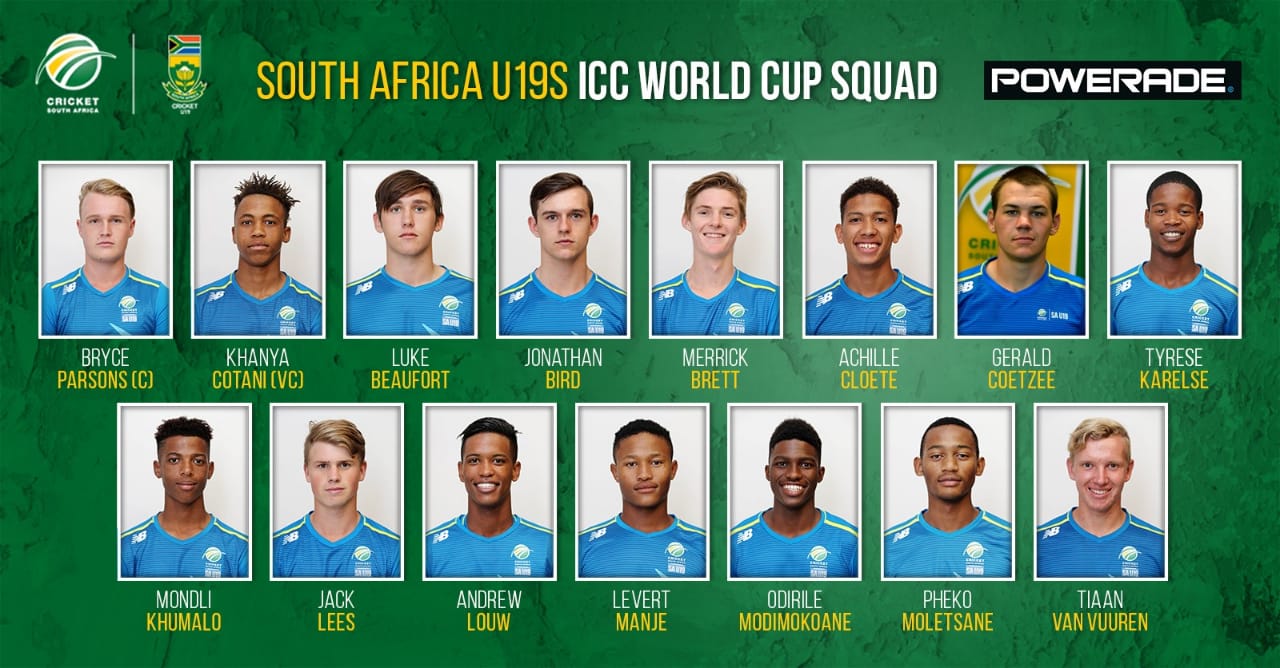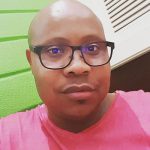 Thabo Mothibi is a former broadcast journalist (TV and Radio) – with specialist reporting experience; SABC Political/Parliamentary and TRC Teams over a period of five years (1995 to 2000).
One key foreign assignment - is the 11-nation African Connection Rally – overland journey from Africa's northern-most pole in the coastal Tunisian city of Bizerte to the southern-most pole in South Africa's Cape Agulhas. From the journalistic years, Thabo then delved into Government media liaison and serving two former Ministers and three MECs. He became the Northern Cape Provincial Government's first department based Communications Director at Department of Agriculture, Land Reform and Rural Development - 2008-2010 – where he also served as Head of Ministry from 2003 – 2008.
As a former anti-apartheid activist, his political background and professional training aided him in spearheading the Northern Cape ANC's 2004 National Elections media and publicity campaign and that of the 2006 Local Government Elections.
Whilst based in Waterkloof in Pretoria -2010 to end 2011, he consulted for Manstrat Agricultural Intelligence, then returned to the Northern Cape in 2012 to date, to consult independently and pursue other entrepreneurial interests in media and communications through KwaVuko Communications and Marketing.
Thabo Mothibi obtained his NQF7 through Wits University's Graduate School of Public and Development Management (P&DM) in Johannesburg, a Unilever Mandela Rhodes Academy for Marketing and Communications Academy (UMRA). The goal of the NQF7 programme was to educate and train public and private sector professional communicators and marketers in government communications..
Shortlink for this post: https://ncnn.live/?p=2286