Askham, 21 Oct – The Northern Cape's MEC for Economic Development and Tourism Maruping Lekwene is on a drive of promoting domestic tourism by drawing attention towards the province's tourism jewels and is also on mission of calling for support towards emerging tourism establishments.
MEC Lekwene unveiled in the late afternoon of Monday the Northern Cape's tourism Summer Campaign at Askham's emerging tourism establishment, Rooiduin Guestfarm & Kalahari Extreme Adventure, emphasizing the benefits of the province's residents embarking on a Sho't Left this festive season.
"Before we can expect people from outside of the province, we the people of the Northern Cape must always try to learn about the province, tour internally to know the province better which has so much to offer in all the five districts.
"We have to start appreciating our province as we also market the province in getting more tourists to our province. Tourism can be a game-changer once properly harnessed and managed. It can help us address the challenges of poverty, unemployment and inequality. I would really like to encourage our people, government and business to work together," asserted the MEC
Emerging tourism establishment also came in for sharp focus from the MEC: "SMMEs are the lifeblood of the economy. We as provincial government we must focus on building SMMEs and to an extend cooperatives where we will bring in more people into the informal economy with the hope that they would grow into active participants of the mainstream economy."
The province's industrious tourism promoting agency – The Northern Cape Tourism Authority (NCTA) – fired the first salvo in being the first of South Africa's 9 province's to launch the Summer Campaign. Guests were enthralled by the magnetic charm of a sundowner on the red dunes of the Kalahari Desert at an emerging tourism establishment aptly named Rooiduin Guestfarm & Kalahari Extreme Adventure. The occasion was graced by MEC Lekwene and British entrepreneur and CEO of Bloodhound Land Speed Record (LSR) Ian Warhurst.
In appreciating the launch event, owner of the farm Naas Morton explained that accommodation comes with a three-star guesthouse and camping site and that the activities include a 4×4 trail, dune surfing and hikes which are perfect for family outings and corporate team-building events. Oom Naas' wife, Alida, said they also looking into a future of expanding the enterprise.
"Our vision is to expand into erecting traditional chalets and a water themed park with a water-wheel and a swimming pool to slide into. This kind of entertainment is sport oriented, it is something that is nowhere to be found in the Kalahari and will stand as an add-on to our sand boarding activity. This will assist in creating more job opportunities, especially for the women and youth in this community.
"We have built this from nothing and this is where we at with a three-star guesthouse all through the help of the Department of Tourism through its tourism development initiatives," she proclaimed.
The launch of the Summer Campaign coincided with the unveiling of the supersonic Bloodhound Land Speed Record (LSR) car and the marking of Khomani-San Cultural Landscape Heritage Site, the newest world heritage site which serves as a celebration of one of the world's ancient tribes.
By Thabo Mothibi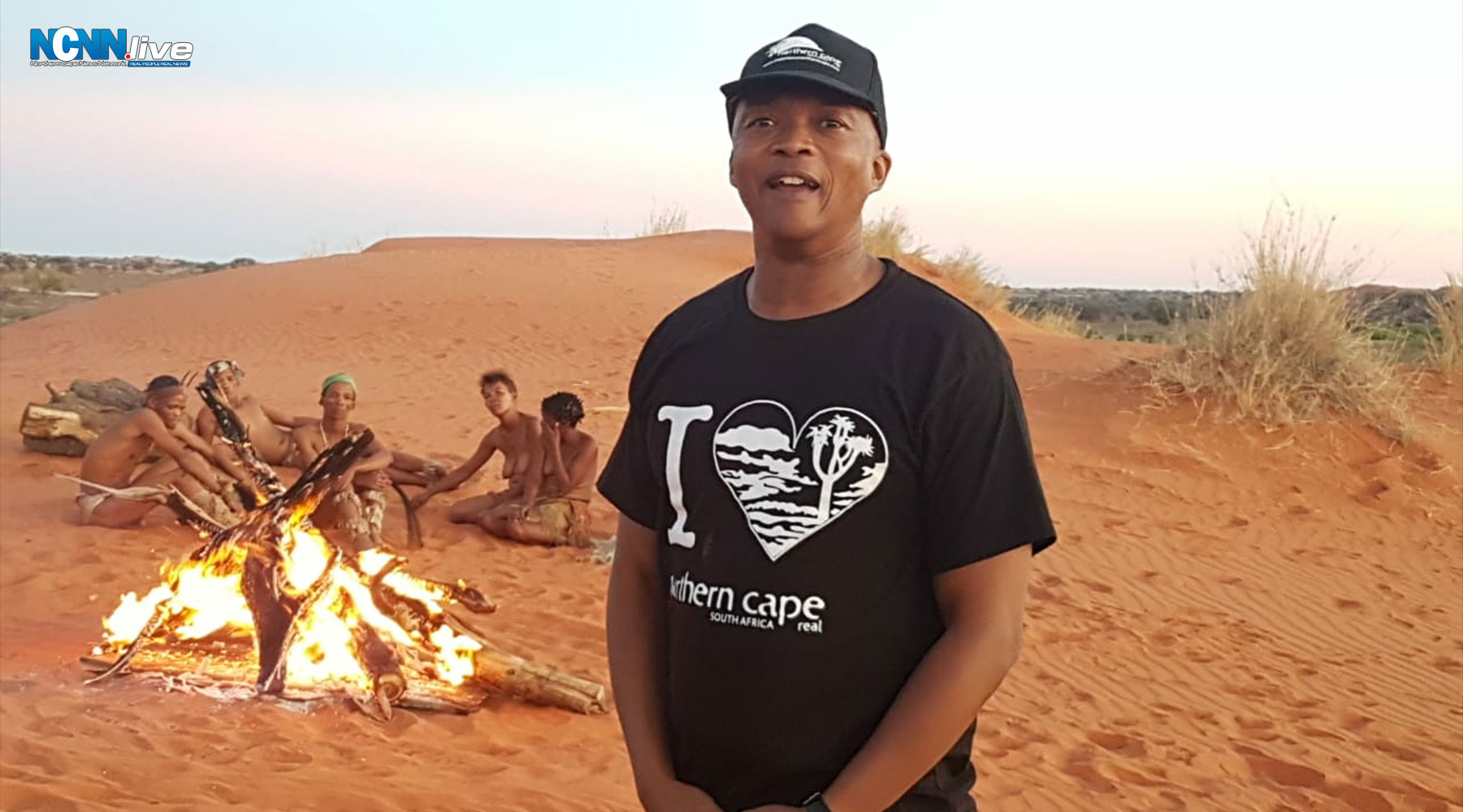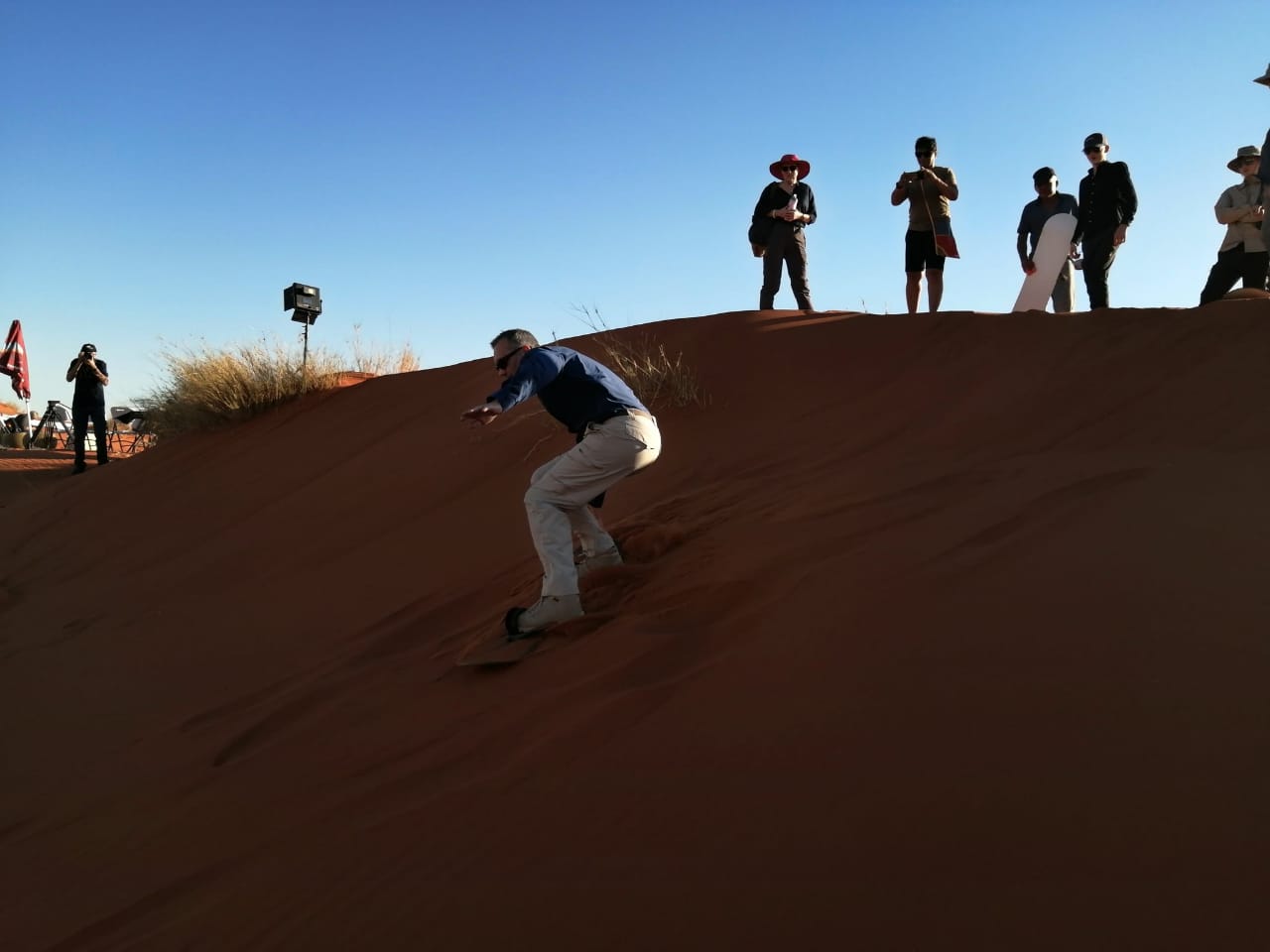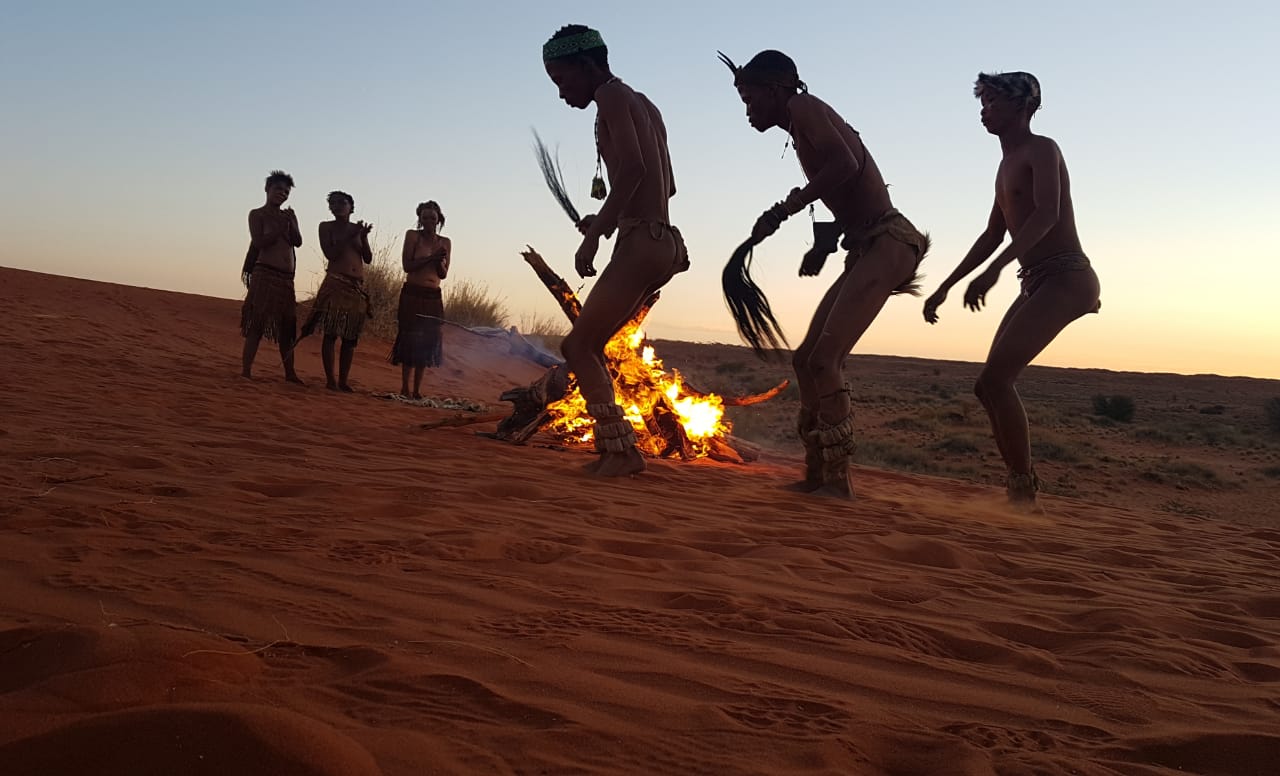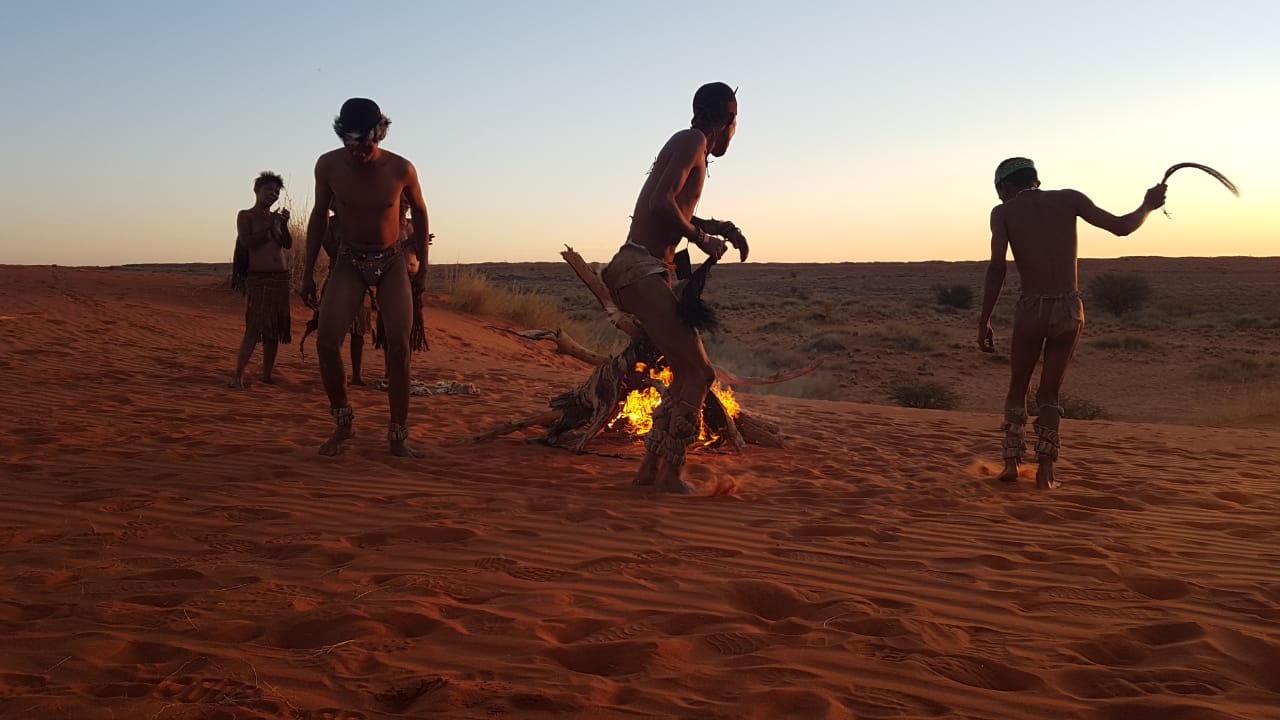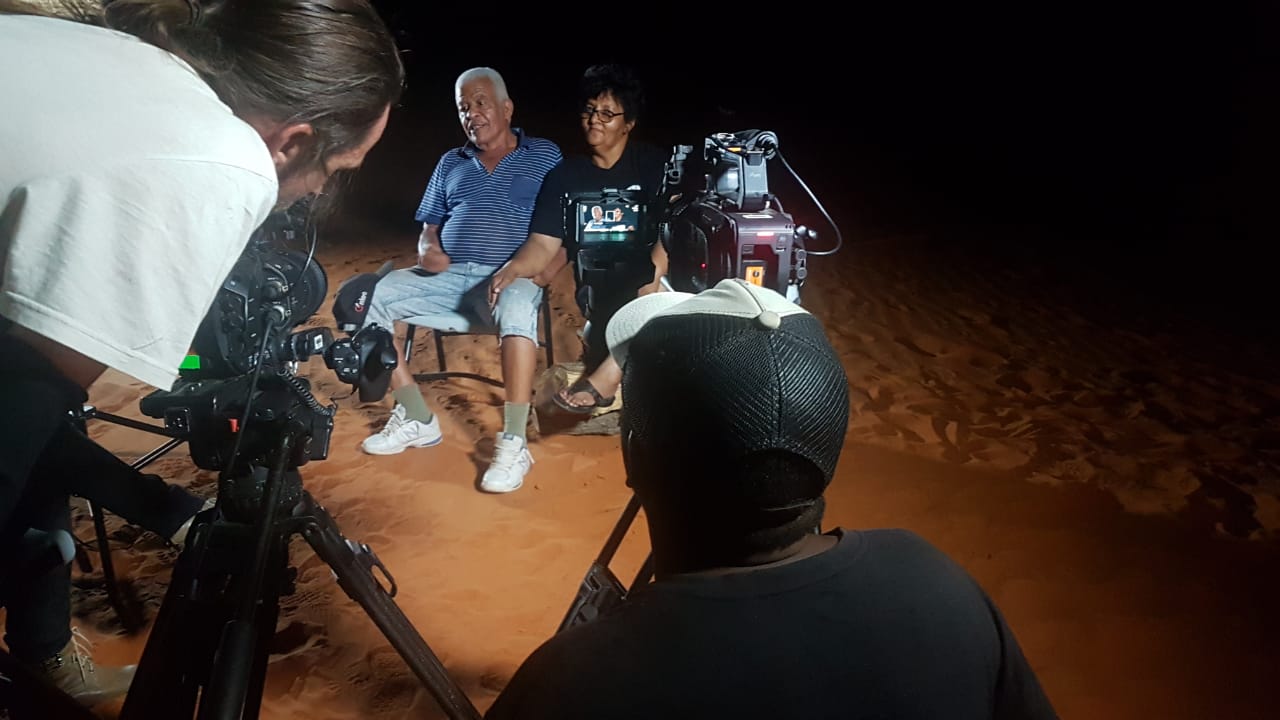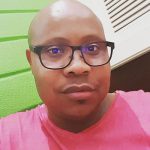 Thabo Mothibi is a former broadcast journalist (TV and Radio) – with specialist reporting experience; SABC Political/Parliamentary and TRC Teams over a period of five years (1995 to 2000).
One key foreign assignment - is the 11-nation African Connection Rally – overland journey from Africa's northern-most pole in the coastal Tunisian city of Bizerte to the southern-most pole in South Africa's Cape Agulhas. From the journalistic years, Thabo then delved into Government media liaison and serving two former Ministers and three MECs. He became the Northern Cape Provincial Government's first department based Communications Director at Department of Agriculture, Land Reform and Rural Development - 2008-2010 – where he also served as Head of Ministry from 2003 – 2008.
As a former anti-apartheid activist, his political background and professional training aided him in spearheading the Northern Cape ANC's 2004 National Elections media and publicity campaign and that of the 2006 Local Government Elections.
Whilst based in Waterkloof in Pretoria -2010 to end 2011, he consulted for Manstrat Agricultural Intelligence, then returned to the Northern Cape in 2012 to date, to consult independently and pursue other entrepreneurial interests in media and communications through KwaVuko Communications and Marketing.
Thabo Mothibi obtained his NQF7 through Wits University's Graduate School of Public and Development Management (P&DM) in Johannesburg, a Unilever Mandela Rhodes Academy for Marketing and Communications Academy (UMRA). The goal of the NQF7 programme was to educate and train public and private sector professional communicators and marketers in government communications..
Shortlink for this post: https://ncnn.live/?p=2159