Kimberley – Plans are afoot to establish South Africa's multi-billion-rand green hydrogen gas industry. This as a major stakeholder meeting was held on Monday 17 January 2022, providing a significant indicator in government's quest to produce green hydrogen from the Northern Cape's west coast.
A high-powered delegation led by the Minister in the Presidency Mondli Gungubele, Northern Cape Premier Dr Zamani Saul together with representatives from Sasol and Infrastructure South Africa visited the Richtersveld coast at Boegoebaai in Namakwaland, the site of the envisaged Boegoebaai Green Hydrogen Power Project.
"We are very excited to be forming part of this groundbreaking venture between National Government, the Northern Cape Provincial Government and Sasol which will bring much needed economic growth and investment to our shores through the production of green hydrogen (H2)," enthused Minister Gungubele at the Green Hydrogen Stakeholder Engagement held at Port Nolloth ahead of the site visit.
With the provincial government having already undertaken a series of consultation with residents and landowners within the Richtersveld Local Municipality, Premier Dr Zamani Saul emphasised the economic benefits in an interview with SABC News.
"It is a project that will basically change the landscape of the economy of the entire country. But we are going to ensure that by all means the local community which is the host community derives direct benefits by ensuring there is massive infrastructure rollout, particularly in this municipality and ensuring there are massive job opportunities," he asserted.
According to the Presidency, the project has the potential to produce at least 400 kilotons of hydrogen every year and unlock opportunities of creating more than 6 000 jobs upon completion.
"The hydrogen power project is one of the new frontiers of infrastructure development of green energy and has the potential to drive industrialization.
"The project has been designated a Strategic Integrated Project in the National Development Plan and is a major step towards realising our potential to be a global leader in green hydrogen," explained the Head of Investment and Infrastructure in the Presidency Dr Kgosientsho Ramokgopa.
The Independent Online reported late last year that a virtual gathering of the 5th Green Hydrogen Webinar for South Africa learned that R135 billion has been pledged for the origination of South Africa's hydrogen gas programme. Japan has been cited as a key export market beyond the country's expected own use.
The presence of South Africa's leader in synthetic fuels technologies, Sasol, as a developer also signaled government's greenlight over the project and readiness to get out of the starting block once the feasibility studies have been completed.
"It is such a privilege today to be meeting with our partners in government, to be able to really understand this huge opportunity for the country.
"Today is our kick-off meeting and to start that meeting it was quite important do a site-visit and assess the potential. We are looking forward to going through the intense process for the next 24 months, to do the feasibility from an environmental perspective but also from a development one," added Executive Vice President for Sasol Energy Business Princilla Mabalane in an inaudible video.
The Northern Cape is South Africa's renewable energy hub in being host to a variety of solar and wind farms dotting the province's landscape with their ever-improving technologies. Should the Boegoebaai Green Hydrogen Project take-off, it will once again find itself as the centrepiece of the country's green hydrogen production and exporting.
In having succeeded in its efforts of offsetting to a certain degree its burdensome carbon footprint through renewable energy, South Africa will once more depend on the Northern Cape in making huge strides through a new frontier of green energy that will not only ignite an economic boom but stretch its environmental gravitas.
By Thabo Mothibi / thabo@ncnn.live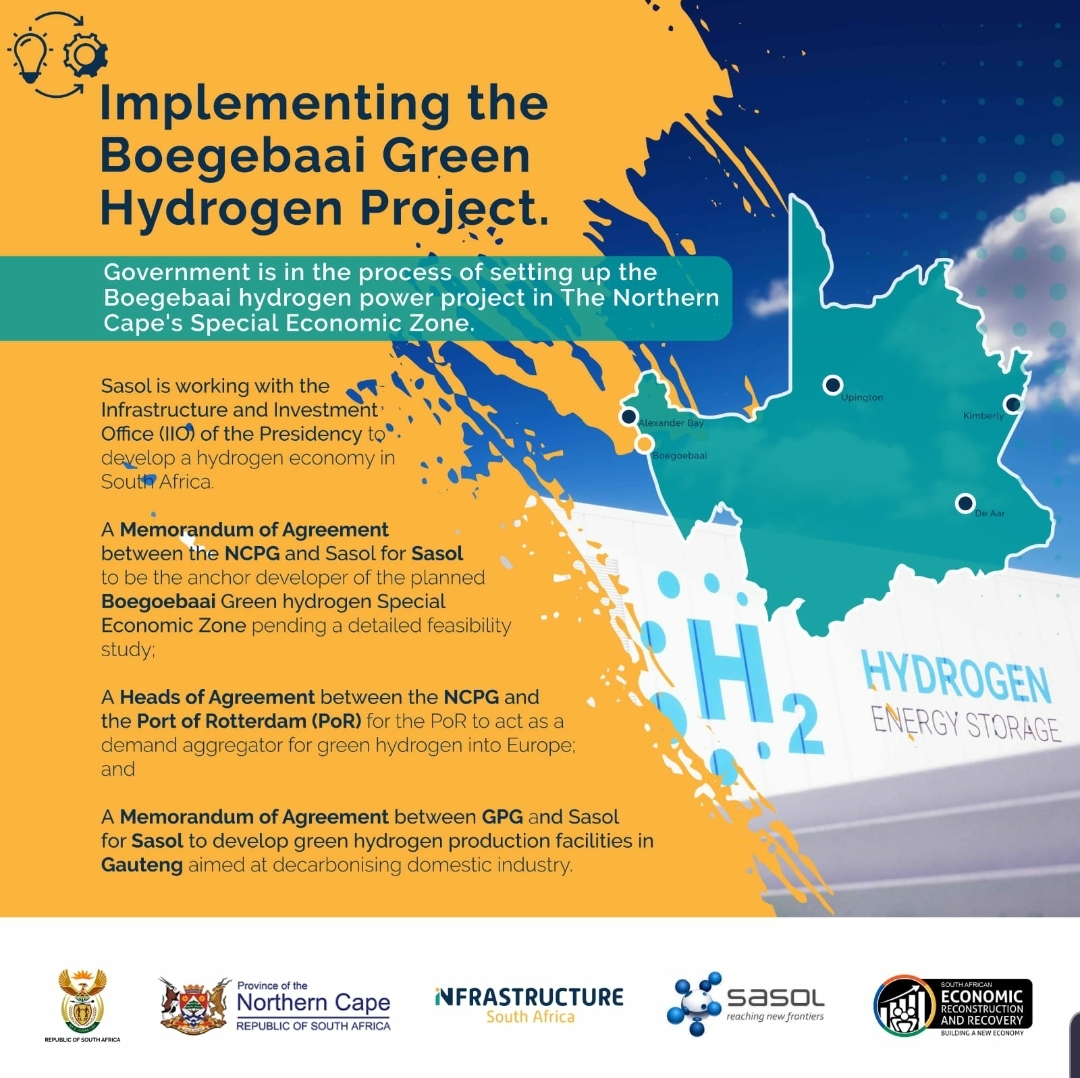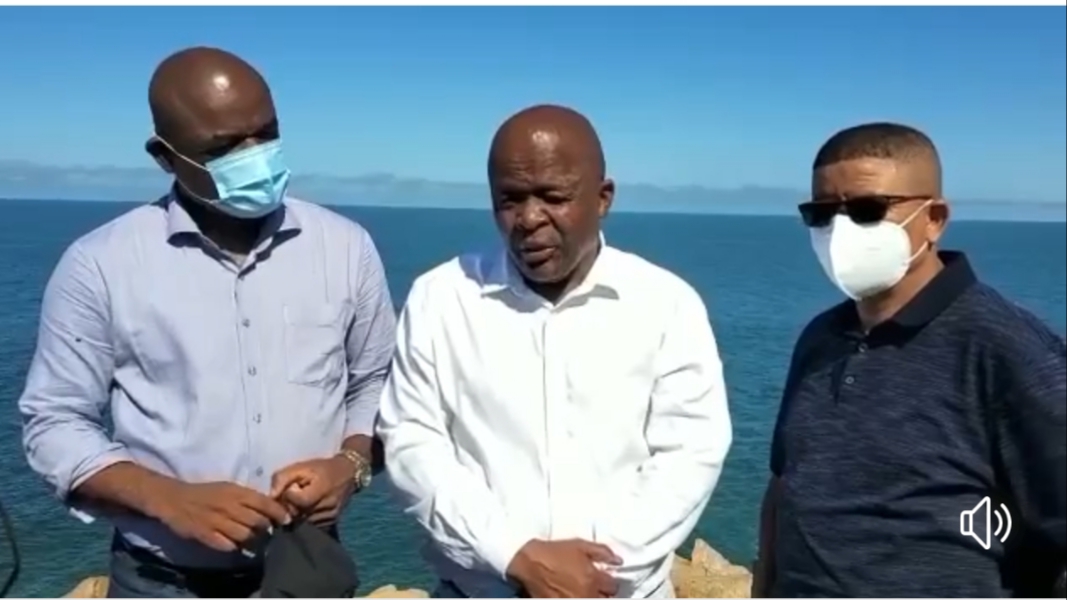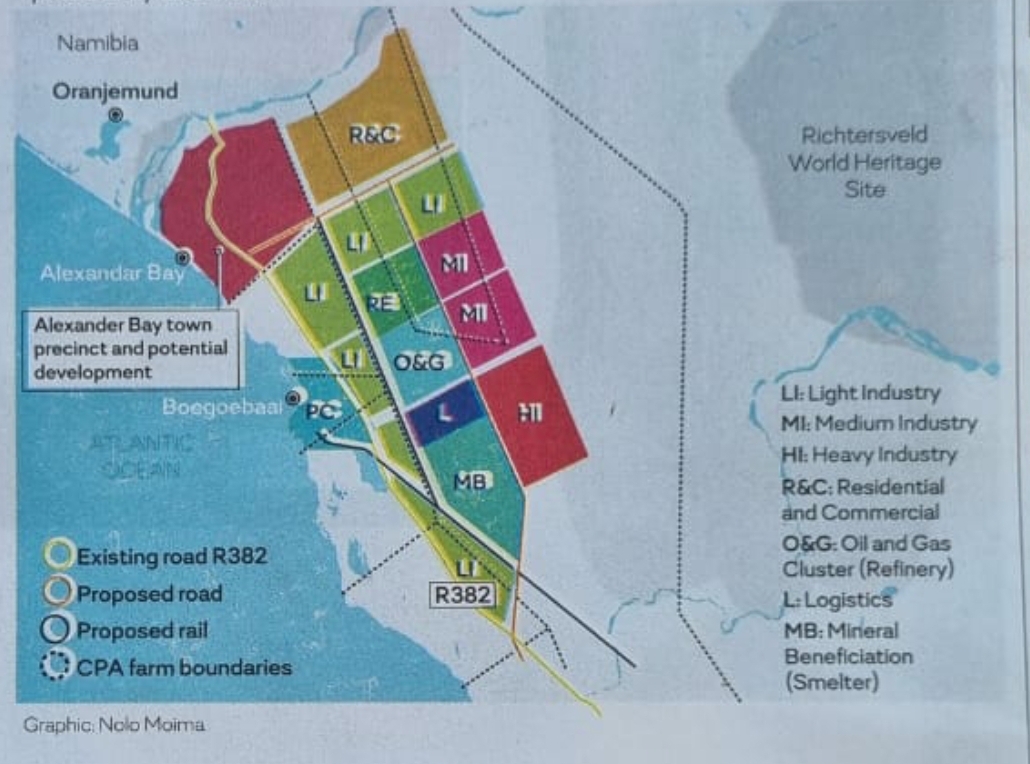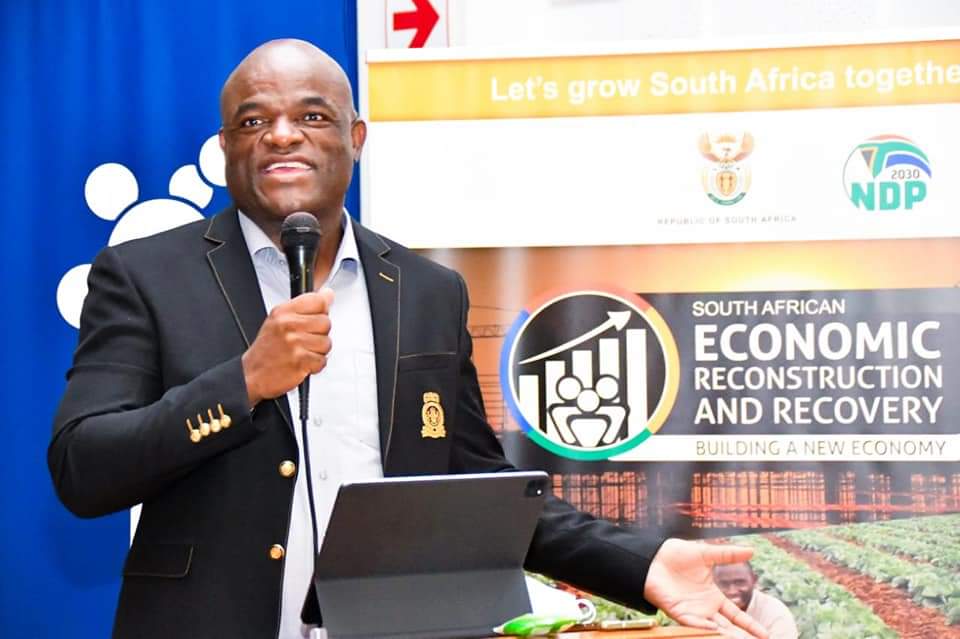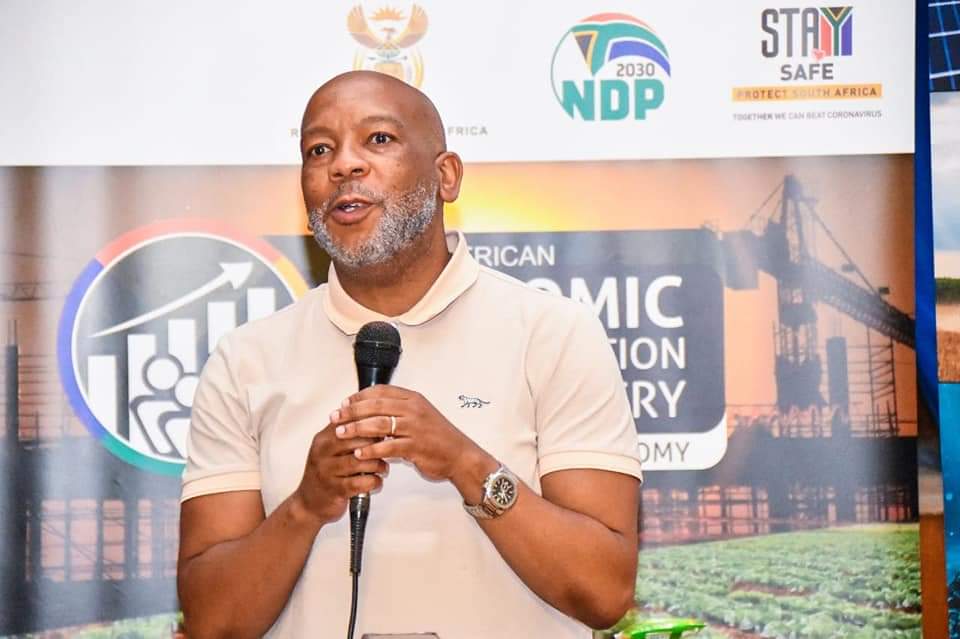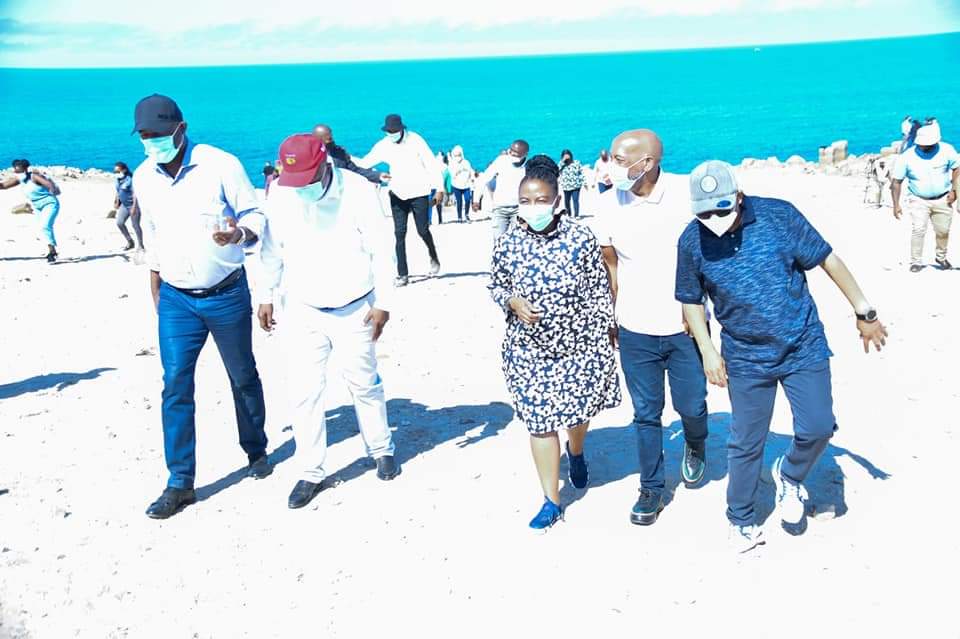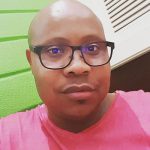 Thabo Mothibi is a former broadcast journalist (TV and Radio) – with specialist reporting experience; SABC Political/Parliamentary and TRC Teams over a period of five years (1995 to 2000).
One key foreign assignment - is the 11-nation African Connection Rally – overland journey from Africa's northern-most pole in the coastal Tunisian city of Bizerte to the southern-most pole in South Africa's Cape Agulhas. From the journalistic years, Thabo then delved into Government media liaison and serving two former Ministers and three MECs. He became the Northern Cape Provincial Government's first department based Communications Director at Department of Agriculture, Land Reform and Rural Development - 2008-2010 – where he also served as Head of Ministry from 2003 – 2008.
As a former anti-apartheid activist, his political background and professional training aided him in spearheading the Northern Cape ANC's 2004 National Elections media and publicity campaign and that of the 2006 Local Government Elections.
Whilst based in Waterkloof in Pretoria -2010 to end 2011, he consulted for Manstrat Agricultural Intelligence, then returned to the Northern Cape in 2012 to date, to consult independently and pursue other entrepreneurial interests in media and communications through KwaVuko Communications and Marketing.
Thabo Mothibi obtained his NQF7 through Wits University's Graduate School of Public and Development Management (P&DM) in Johannesburg, a Unilever Mandela Rhodes Academy for Marketing and Communications Academy (UMRA). The goal of the NQF7 programme was to educate and train public and private sector professional communicators and marketers in government communications..
Shortlink for this post: https://ncnn.live/?p=2591