Kimberley – Despite Teemaneng Running Club (TRC) being the new kid on the Northern Cape's road-running block, it has been achieving one milestone after the other in its eight months of existence.
Last night, TRC launched its inaugural Phakamile Mabija Human Rights Half-Marathon Race which is expected to draw many an athlete worthy of their salt owing to the prize-money at stake. The total race kitty is set at a whopping R180 000.00 for now.
"The race which coincides with the celebration of human rights in South Africa is named after an iconic Phakamile Mabija who epitomizes the struggle for liberation in Kimberley. TRC has definitely chosen to name its inaugural race after this hero in an effort to ensure that local heroes are remembered, celebrated and honoured.
"In this end, we are grateful to the Mabija family for permitting and supporting the use of the name of this fallen hero," explained TRC chairperson Lorato Banda.
Speaking on behalf of the Mabija family in pledging support towards the race, the deceased Phakamile Mabija's nephew Phenyo reminded the launch event audience that his uncle was murdered on the 7th of the 7th month in 1977 when he was only 27 years old. He also pointed out that it was also a coincidence that the event is taking place at a dealership situated in Phakamile Mabija Road.
According to the testimony before the Truth and Reconciliation Commission Human Rights Violation Hearings that took place in Kimberley in September 1996, witnesses that took to the stand had pointed out that the revered Black Consciousness anti-apartheid student activist died at hands of the Security Branch police. It was stated that Mabija's death came amid severe torture and having plunged to his death after being pushed from the sixth floor of the police station which was known as Transvaal Road. None of the perpetrators had applied for amnesty.
Teemaneng Running Club has successfully partnered with banking giant ABSA, a city based car dealership NTT Motors Audi Kimberley and the Northern Cape Office of the Premier. A fit as a fiddle Premier Dr Zamani Saul is the ambassador of the race and is expected to make the 21km finish line in the one segment of the race.
"As the provincial government we appreciate this great initiative and we firmly support it for it has the capacity to grow. It will be able to attract professional runners to come to the province to participate. Maybe within the next six to seven years you can have a race of the same magnitude as the Soweto Marathon and Two Oceans.
"This will definitely assist to put the Northern Cape on the map and ensure that we attract the best runners to the province to come and contest with our own," enthused Premier Saul after having delivered the keynote address.
The Phakamile Mabija Human Rights Half Marathon is cited as the Northern Cape's most endowed in prize-money and it is all thanks to the Premier's Office and Absa.
"Taking from what the Premier had said that we need to have bigger activities in the Northern Cape, this was no brainer. We decided right and then we wanted to become part of this. But, over and above that we think this is a good initiative with a very rich history around it.
"For us as the bank we are not only seen as a bank but a supporter of the community. We see this impacting positively on the Northern Cape and not only for the community of Kimberley. With that only, we thought we definitely coming on board and not as a minor player but a major one," asserted Owen Kumalo who is ABSA's Marketing Manager.
It will not only be about the winners and participants but the aesthetics of the race too. NTT Motors Audi Kimberley will be providing the lead car with a clock mounted to its roof, a first for a local half-marathon. "If us as business are far from our communities nothing will happen. It is important that we bring joy and plough back," added Richard Kgathole, a representative of the dealership.
TRC is the province's fastest growing road-running club and is also making strides in charting a new course in bearing a sharp focus on social development, wellness and lifestyle orientation. Its members are spread beyond Kimberley and into towns such Warrenton and Jan Kempdorp,
The club has set a revolution on other fronts too and fashionably so. It is not only the active athletes that are most likely to be clad in the club's eye-catching black and yellow gear. There is sporting apparel that is available for leisure wear and the merchandise is being showcased on Teemaneng Running Club's social media pages. Fanatics and members of the public that associate with the club's ideals will soon be able to shop and online through a soon to be unveiled website.
By Thabo Mothibi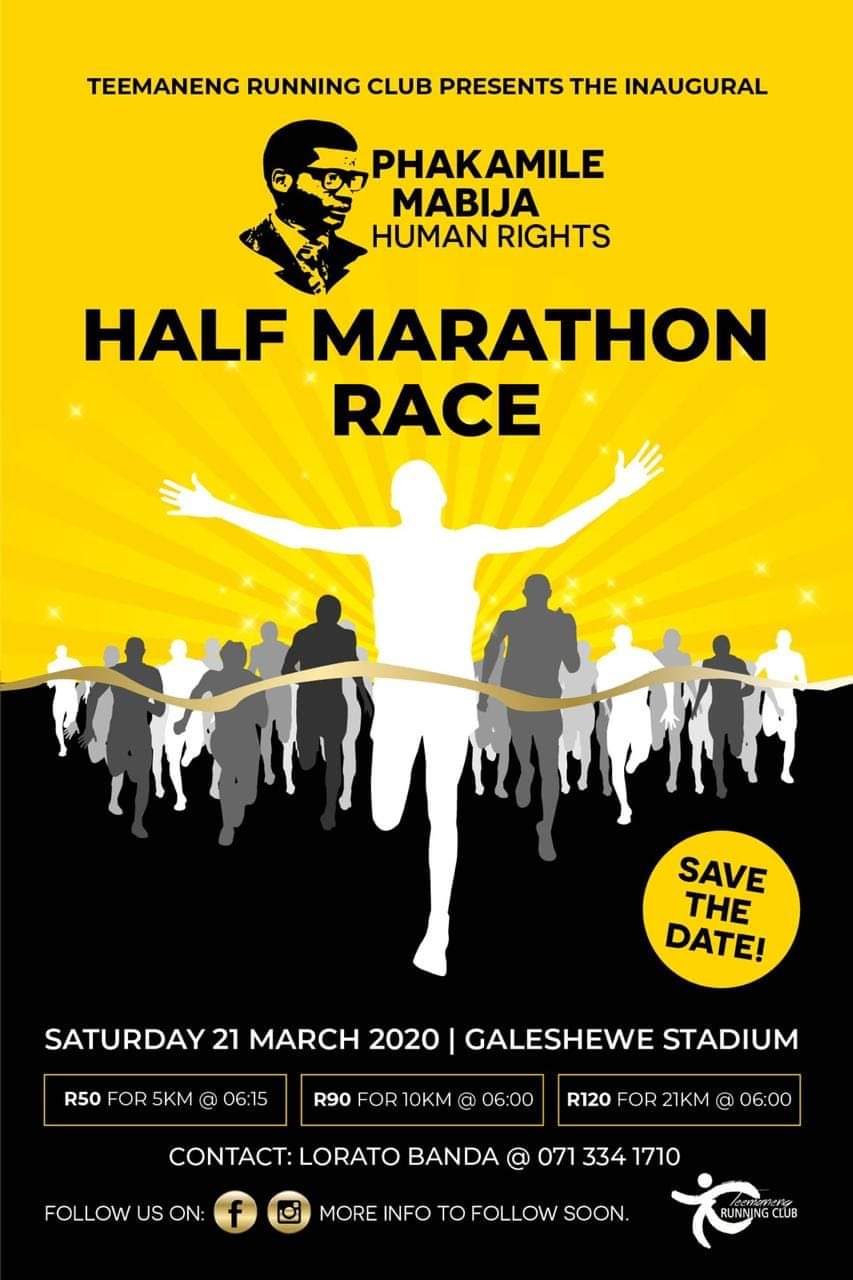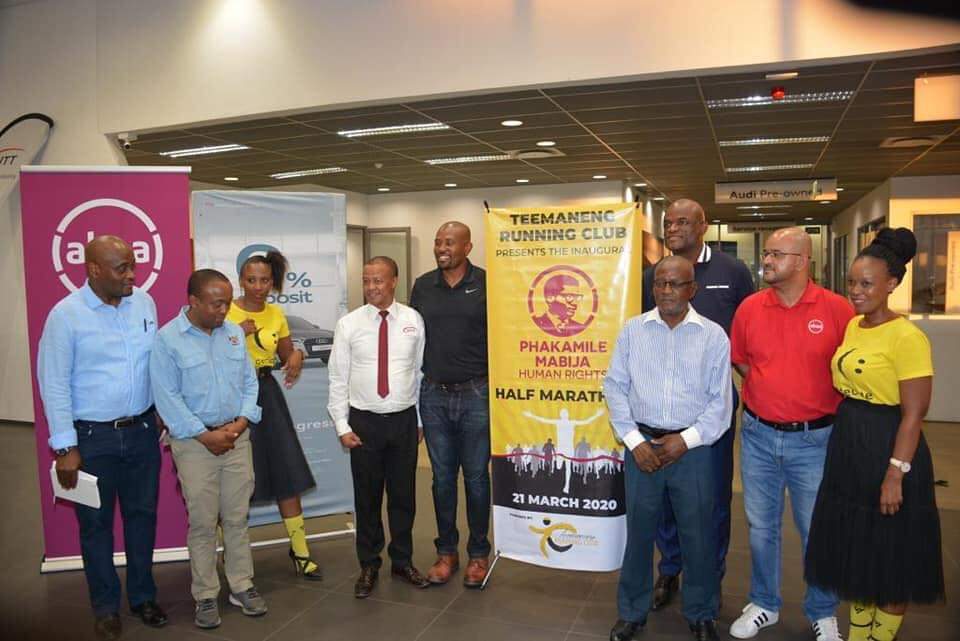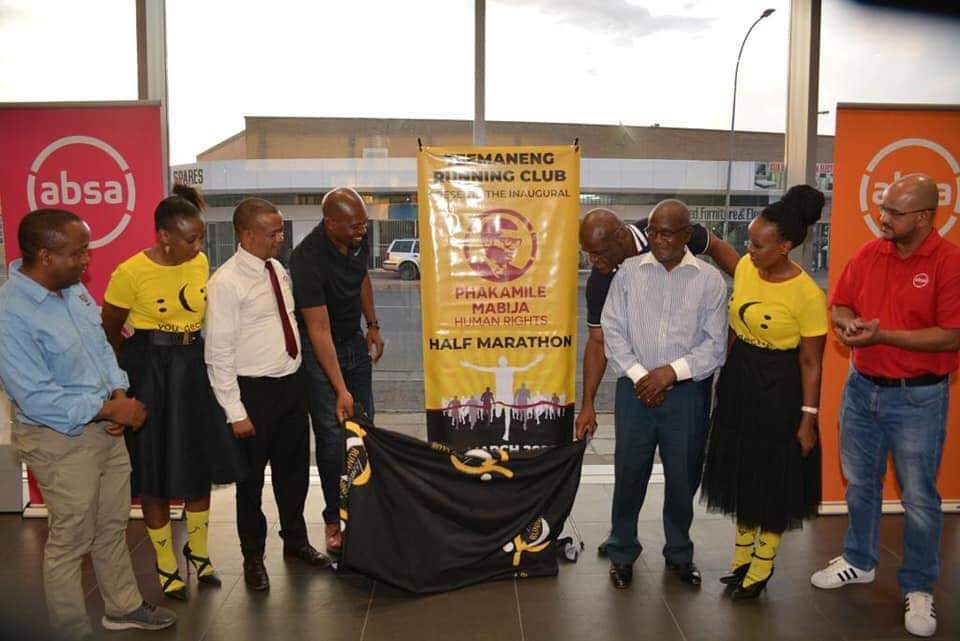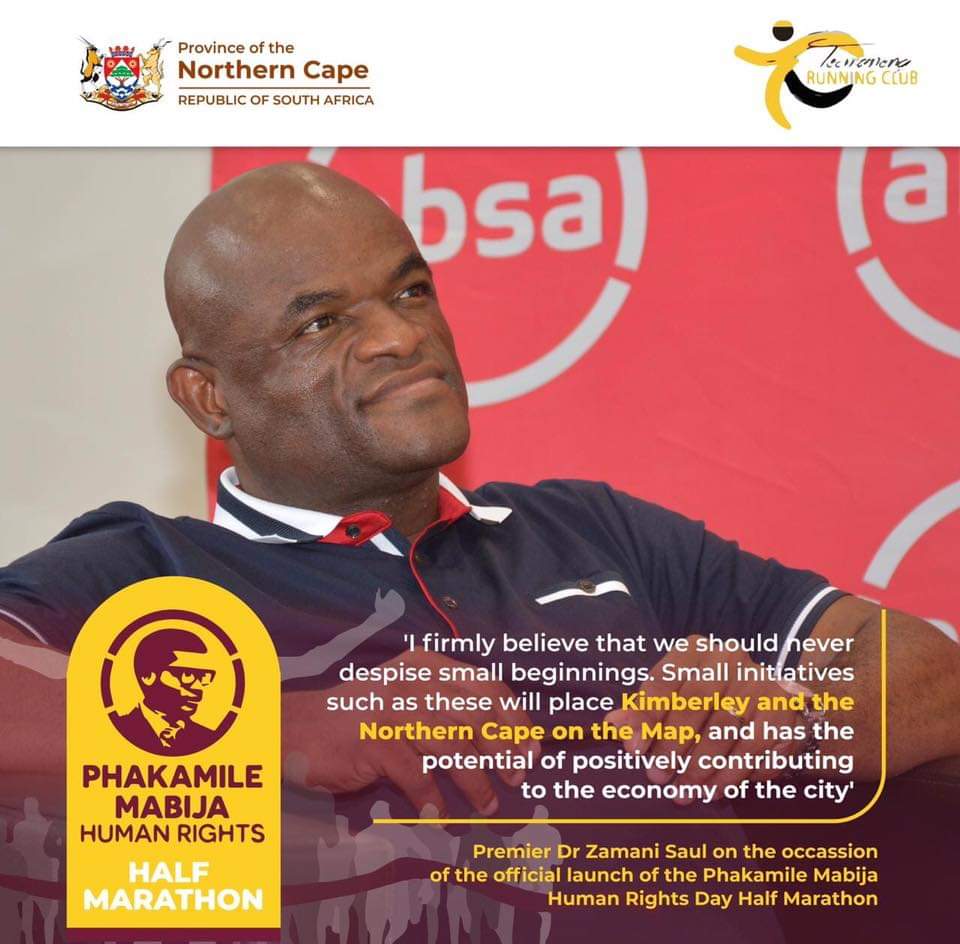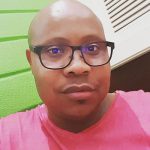 Thabo Mothibi is a former broadcast journalist (TV and Radio) – with specialist reporting experience; SABC Political/Parliamentary and TRC Teams over a period of five years (1995 to 2000).
One key foreign assignment - is the 11-nation African Connection Rally – overland journey from Africa's northern-most pole in the coastal Tunisian city of Bizerte to the southern-most pole in South Africa's Cape Agulhas. From the journalistic years, Thabo then delved into Government media liaison and serving two former Ministers and three MECs. He became the Northern Cape Provincial Government's first department based Communications Director at Department of Agriculture, Land Reform and Rural Development - 2008-2010 – where he also served as Head of Ministry from 2003 – 2008.
As a former anti-apartheid activist, his political background and professional training aided him in spearheading the Northern Cape ANC's 2004 National Elections media and publicity campaign and that of the 2006 Local Government Elections.
Whilst based in Waterkloof in Pretoria -2010 to end 2011, he consulted for Manstrat Agricultural Intelligence, then returned to the Northern Cape in 2012 to date, to consult independently and pursue other entrepreneurial interests in media and communications through KwaVuko Communications and Marketing.
Thabo Mothibi obtained his NQF7 through Wits University's Graduate School of Public and Development Management (P&DM) in Johannesburg, a Unilever Mandela Rhodes Academy for Marketing and Communications Academy (UMRA). The goal of the NQF7 programme was to educate and train public and private sector professional communicators and marketers in government communications..
Shortlink for this post: https://ncnn.live/?p=2293