Kimberley – Residents of TM Molatlhwa Street in Galeshewe's suburb of Retswelele were left shocked this morning amid the discovery of a newborn baby girl that was left abandoned under the concrete debris of a nearby drainage tunnel. Crime busting group Wanya Tsotsi representative Vusumzi Modisane said he and a colleague's attention was drawn to the scene after a group of people had gathered around.
"It is clear that the baby discovery resulted from residents having overheard cries. When we arrived she was still covered in plastic bags and we requested that the baby be wrapped in a blanket to keep her warm. We then called an ambulance,"
Department of Health spokesperson Lebogang Mahaja confirmed that a newborn baby girl had been admitted to Kimberley Hospital's kids unit and is in "a stable condition."
Department of Social Development spokesperson Gamiem Abrahams stated that government and non-profit organisations as adoption agencies have support systems in place for mothers experiencing crisis pregnancies.
"We have the Boipelo Centre here in Kimberley that undertakes screening and could be approached by mothers willing to place their babies for adoption and foster care. Court processes will unfold until the child is legally adopted or legally placed under custody of foster parents.
"The police also get involved in tracing the biological parents (in instances of babies being abandoned). Usually child neglect, child abuse, grievous bodily harm or even attempted murder charges are pursued depending on the circumstances of the case at hand," said Abrahams whilst emphasising that avenues are available as a remedy, instead of police having to deal with such cases.
Pro-life Kimberley's adoption social worker Marianna van der Westhuizen could be contacted at 053 842 0167 and 071 395 0973 or be approached at uMephi Bophelo, 43 Robin Street Herlear.
Rene Ferreira of the National Adoption Coalition of SA (NACSA) said: "As a coalition we experience around 300 cases of abandonment per month in South Africa." In launching its campaign "I Choose To Care," the coalition indicated that two out of every three abandoned babies die and the increase in premature and severely disabled abandoned children which is linked with late abortion – in the third trimester.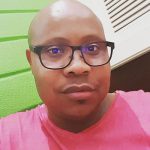 Thabo Mothibi is a former broadcast journalist (TV and Radio) – with specialist reporting experience; SABC Political/Parliamentary and TRC Teams over a period of five years (1995 to 2000).
One key foreign assignment - is the 11-nation African Connection Rally – overland journey from Africa's northern-most pole in the coastal Tunisian city of Bizerte to the southern-most pole in South Africa's Cape Agulhas. From the journalistic years, Thabo then delved into Government media liaison and serving two former Ministers and three MECs. He became the Northern Cape Provincial Government's first department based Communications Director at Department of Agriculture, Land Reform and Rural Development - 2008-2010 – where he also served as Head of Ministry from 2003 – 2008.
As a former anti-apartheid activist, his political background and professional training aided him in spearheading the Northern Cape ANC's 2004 National Elections media and publicity campaign and that of the 2006 Local Government Elections.
Whilst based in Waterkloof in Pretoria -2010 to end 2011, he consulted for Manstrat Agricultural Intelligence, then returned to the Northern Cape in 2012 to date, to consult independently and pursue other entrepreneurial interests in media and communications through KwaVuko Communications and Marketing.
Thabo Mothibi obtained his NQF7 through Wits University's Graduate School of Public and Development Management (P&DM) in Johannesburg, a Unilever Mandela Rhodes Academy for Marketing and Communications Academy (UMRA). The goal of the NQF7 programme was to educate and train public and private sector professional communicators and marketers in government communications..
Shortlink for this post: https://ncnn.live/?p=1154