Hundreds of women with an interest in arts and crafts descended on Galeshewe's Mayibuye Multi-Purpose Centre on Saturday, 7 July 2018. The workshop which was funded by the National Lotteries Commission and presented by the non-profit organisation wing of TL Productions proved a hit.
Boitumelo Mosiane of TL Productions was very appreciative of the captivating attendance and for having drawn arts and crafts exhibitors from all districts of the Northern Cape.
"As TL Productions-NPO our main aim is to help women to realise their potential by discovering their hidden talents, instead of becoming consumers to become producers, instead of becoming employees to become the employer. And we would like to thank our sponsors the National Lotteries Commission for funding the event and we were able to achieve our objective," enthused Mosiane.
Fashion designer and trainer Mantoa Makhosane who is currently assisting a group of 10 Warrenton women in their sewing project endorsed the workshop for its focus on self-empowerment and self- projection.
"I wish I could have gained more insights into personal branding. This is a first for Kimberley and the good in it is that we did not have to wait for Women's Month. The workshop assisted me in that I now know how best to avoid negativity and focus purely towards building my venture," said the excited attendee.
"Although I did not get to sell my wares, I am happy with the content in relation to motivation but then more can be done around information empowerment in the arts and crafts. It would probably help to have industry success cases, those that have made it in the industry to share experiences on how best to take our businesses to another level," opined Busi Blou of the clothing entity known as Clothing Concepts.
The workshop was themed; Find your purpose by discovering your gifts and talents. Apart from the National Lotteries Commission, it had community radio Revival FM as a media partner that had benevolently devoted free airtime in addition to what was procured. NCNN.LIVE was also a media partner and with the Northern Cape's Department of Sports, Arts and Culture having sponsored the venue.
By Thabo Mothibi
---
---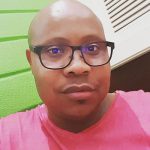 Thabo Mothibi is a former broadcast journalist (TV and Radio) – with specialist reporting experience; SABC Political/Parliamentary and TRC Teams over a period of five years (1995 to 2000).
One key foreign assignment - is the 11-nation African Connection Rally – overland journey from Africa's northern-most pole in the coastal Tunisian city of Bizerte to the southern-most pole in South Africa's Cape Agulhas. From the journalistic years, Thabo then delved into Government media liaison and serving two former Ministers and three MECs. He became the Northern Cape Provincial Government's first department based Communications Director at Department of Agriculture, Land Reform and Rural Development - 2008-2010 – where he also served as Head of Ministry from 2003 – 2008.
As a former anti-apartheid activist, his political background and professional training aided him in spearheading the Northern Cape ANC's 2004 National Elections media and publicity campaign and that of the 2006 Local Government Elections.
Whilst based in Waterkloof in Pretoria -2010 to end 2011, he consulted for Manstrat Agricultural Intelligence, then returned to the Northern Cape in 2012 to date, to consult independently and pursue other entrepreneurial interests in media and communications through KwaVuko Communications and Marketing.
Thabo Mothibi obtained his NQF7 through Wits University's Graduate School of Public and Development Management (P&DM) in Johannesburg, a Unilever Mandela Rhodes Academy for Marketing and Communications Academy (UMRA). The goal of the NQF7 programme was to educate and train public and private sector professional communicators and marketers in government communications..
Shortlink for this post: https://ncnn.live/?p=889