Kimberley Northern Cape •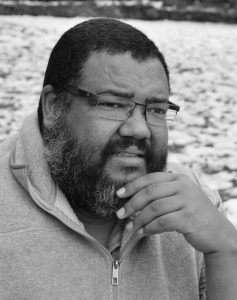 Sol Plaatje University will host a reading by Athol Williams on April 19 at 6pm.
Williams is an award-winning South African poet who has so far published nine books – four books of poetry, four children's books and an inspirational autobiography. His poems have been published in over forty publications around the world and he has won four poetry prizes (three in South Africa and one in the United Kingdom). He is the only person to have won the Sol Plaatje European Union Poetry Award twice. He is also the first person to earn masters degrees from five of the world's top universities namely Harvard and M.I.T., London School of Economics, London Business School and Oxford, where he is currently lecturing and completing a PhD. He holds a bachelors degree from Wits University where he served as an Adjunct Professor for three years.
Via Sabata Mpho-Mokae of Sol Plaatje University
Shortlink for this post: https://ncnn.live/?p=222