Indigent households in Kimberley are being ripped off by third party vendors such as tuckshops in the selling of electricity. Despite the Sol Plaatje Municipality having granted relief through the provision of free 50kWh per month to the individual indigent household; the tuckshops selling electricity within their living spaces are setting them aback.
NCNN.LIVE can confirm the widespread illegal practice by tuckshop owners within poor residential areas in charging an extra one rand for every ten rand worth of prepaid electricity purchased.
Tebogo Fianda of Snake Park demonstrated to NCNN.LIVE his purchase of 25.4 (kWh) units for 50-rand at the Galeshewe Plaza's Pick n Pay whilst he would have had to pay 55-rand for a flat 25 (kWh) units at the  tuckshop near to his shack. "Although Pick n Pay is far away, it's better to buy from it than from the tuckshops. I cannot understand why we being charged an extra one rand per ten rand per purchase?"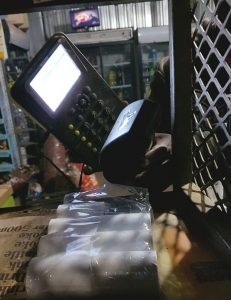 Our investigation follows a warning by Sol Plaatje Municipality Chief Financial Officer Lydia Mahloko against the illegal extra charges put on prepaid electricity purchasing by third party vendors such as tuckshops. Mahloko condemned the overboard profiteering at a workshop by the energy regulatory authority – National Energy Regulator of South Africa (NERSA) – last week in Galeshewe. She indicated that the municipality was to embark on an awareness campaign to stop the illegal practice.
An Ethiopian national whose tuckshop is based at Snake Park informal settlement, said even though he knows the extra charging is wrong he is simply following the practice in that many other shopkeepers are doing so. "Yes if you purchase for 100-rand I charge an extra 10-rand."
In pointing out to him that the practice is illegal, he responded; "I am however prepared to charge a flat rate of one-rand per purchase once the other tuckshop owners are prepared to do so. Well my friend, I have to charge the one-rand for my paper and for the maintenance of my prepaid (selling) unit," he stated whilst preferring to remain anonymous.
A stone throw away at President Mangope Street we found the good man. Bangladesh national and owner of Lotus Cash Store Akik Miah who told NCNN.LIVE that he charges one-rand extra per purchase irrespective of the amount of money the units are being purchased for.
"I am against what other tuckshops are doing. They have chased me away and treated me badly for speaking out. I am the deputy secretary of the Kagisho Business Forum and I have tried to have this matter discussed but then over 90 percent of the tuckshops are illegal hence rules cannot be set. I pay my rates and services to Sol Plaatje Municipality and Frances Baard District Council."
Two elderly regular prepaid electricity buyers at Miah's store, Elizabeth Meza and Dikeledi Njova confirmed that Miah only charges one-rand per purchase irrespective of the units being bought.
By Thabo Mothibi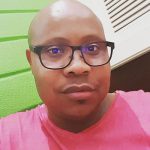 Thabo Mothibi is a former broadcast journalist (TV and Radio) – with specialist reporting experience; SABC Political/Parliamentary and TRC Teams over a period of five years (1995 to 2000).
One key foreign assignment - is the 11-nation African Connection Rally – overland journey from Africa's northern-most pole in the coastal Tunisian city of Bizerte to the southern-most pole in South Africa's Cape Agulhas. From the journalistic years, Thabo then delved into Government media liaison and serving two former Ministers and three MECs. He became the Northern Cape Provincial Government's first department based Communications Director at Department of Agriculture, Land Reform and Rural Development - 2008-2010 – where he also served as Head of Ministry from 2003 – 2008.
As a former anti-apartheid activist, his political background and professional training aided him in spearheading the Northern Cape ANC's 2004 National Elections media and publicity campaign and that of the 2006 Local Government Elections.
Whilst based in Waterkloof in Pretoria -2010 to end 2011, he consulted for Manstrat Agricultural Intelligence, then returned to the Northern Cape in 2012 to date, to consult independently and pursue other entrepreneurial interests in media and communications through KwaVuko Communications and Marketing.
Thabo Mothibi obtained his NQF7 through Wits University's Graduate School of Public and Development Management (P&DM) in Johannesburg, a Unilever Mandela Rhodes Academy for Marketing and Communications Academy (UMRA). The goal of the NQF7 programme was to educate and train public and private sector professional communicators and marketers in government communications..
Shortlink for this post: https://ncnn.live/?p=701