Kimberley – The fourth instalment of the community empowerment initiative aimed at empowering the boy-child and focused on the growth of the previously disenfranchised – the Galeshewe Gentlemen's Dinner (GGD) – is set to enjoy greater success this year.
This December's Sunday 15 at the Northern Cape Theatre will  be of no theatrics but an occasion marking the humility and generosity in businesses and individuals coming out in support of a worthy cause.
The goals engendered in the GGD brand mirrors a legacy from which its initiator exudes characteristics of generational entrepreneurship from which profit making is invested into societal good. It is a case of like father like son for entrepreneur Pule Tau as he keeps his GGD mission on a growth path.
"What we deem different at this year's dinner is; for the first time ever the dinner will be embraced by the Premier and the Executive Mayor of Sol Plaatje Municipality which spells out government's stance in enhancing the social prowess of the community.
"For the first time ever we will be having 30 of our target market – young boys aged 14 to 16 years – that forms the Lekgotla la Dinaledi initiative derived from the concept of the GGD, attending the dinner to witness milestones achieved by the gentlemen from the same community they from. This would serve to inspire them and show what is expected of them when they grow up," asserts Tau.
There is more of a community builder in Tau with his sharp focus on uplifting those that will come after him and paving a networking platform for other entrepreneurs, professionals and what he has dubbed to be like-minded persons fixated on the idea of harnessing the growth of the historically marginalised.
"I am optimistic that the fourth instalment of the dinner will afford us with an opportunity to network towards a greater Black society, and most importantly live a life that is pro-supporting and growing one another for the betterment of Galeshewe," enthuses Tau about his valiant task.
The effervescent Tau's late father Ephraim who was affectionately known as Bra Zom, drew multitudes of teenagers off the streets during the late 1980s and 1990s.
The transitioned Bra Zom was not only one of the pioneers of the township economy before the dawn of democracy but would also give motivational talks on the stoep of his Shantytown household from where his youth-only football team Athletic United was birthed. In being a seller of fresh produce and varied businessman enterprises, the elder Tau compassionately ensured that players and supporters were fed.
It clearly runs in the family. The Lekgotla la Dinaledi which Tau tends to stage in a workshop form, equally draws hordes of boys seeking role models and eager to equip themselves with information that would turn them into agents of change and avoid them being perpetrators of a string of current day societal ills and crimes.
"The GGD marries well with the Lekgotla la Dinaledi Project, as it is from the GGD that we link these young boys with mentors in the field of study, sports career or business. Through the GGD, mentors are able to hold the mentees by the hand until these boys are young adults.
"We hope that these young men will equally volunteer their time to those younger than them one day when they are successful," affirms Tau, a father to two girls.
He has proven that he is not myopically in the business jungle for own survival but appreciating the living years by walking in the footsteps of Bra Zom whom he and siblings have shared with other kids as a role model.
Businesses that have come out in support of Tau's GGD 2019 dinner are Manz Holdings, B3 Mojaki Engineering Services, Mekan Engineering Services, HGL Energy Solutions, TSM Ministries, Long Street Lounge, Lucid Entertainment, Teemaneng Ice and Motswako Car Wash & Chesa Nyama
Editor's Notes As Presented By Pule Tau:
Objectives of the Galeshewe Gentlemen's Dinner (GGD).
The Galeshewe Gentlemen's Dinner seeks to:
Bring like-minded individuals together and visionary young men from various sectors of society together;
Create a platform for sharing experiences, empowering each other through knowledge sharing and celebrating individual achievements;
Promote and expose up-coming achievers and connect them with established and positive role models; and
Foster a culture of mutual respect, cooperation and peer support amongst the men of Galeshewe in Kimberley.
We are steadfast in in cultivating a culture of embracing and celebrating one another's milestones. Through this act we will be marketing these inspirational gentlemen to our main target market the – Black Boy Child – so that they emulate these gentlemen.
More especially in that there is a lack of Positive Role Models within our township of Kgosi Galeshewe.
Partnerships
We are in the fourth year of hosting the Galeshewe Gentlemen's Dinner, we can only be appreciative of the support the support we have received thus far in enabling us to push this noble community building initiative. We are however looking forward to unlock additional support from the community, private sector, businesses and the government in carrying out the set objectives of this programme with aplomb.
Expansion of the Initiative
Furthermore; with the required additional support we envisage to receive, the plan is to make this initiative a provincial event – where all men across the Northern Cape Province can be celebrated. We believe through this project our ailing social fibre would be remedied.
GGD in 2019
This year's dinner is held under the theme: "Embracing and Supporting One Another Fuels Upliftment."
The objective of the Galeshewe Gentlemen's Dinner is to:
Ignite a culture of celebrating of celebrating one another's milestones
Cultivate a culture of identifying positive role models for the young boy child, especially in this era where there is a scarcity of role models for the young to emulate.
The GGD is a collection of initiatives that are aimed at contributing positively to the growth and development of Ga-Kgosi Galeshewe both in terms of individual human capital development and collectively. Hence it is also aimed at:
To ignite values of brotherhood
To develop an appreciation for the Black race
To instill confidence in young men and boys
To instill values that will stimulate the growth and development of Galeshewe both from a societal to and human capital perspective
To recognise Black excellence in various facets of life
To infuse principles of selflessness, self-love and appreciation
By Thabo Mothibi – thabo@ncnn.live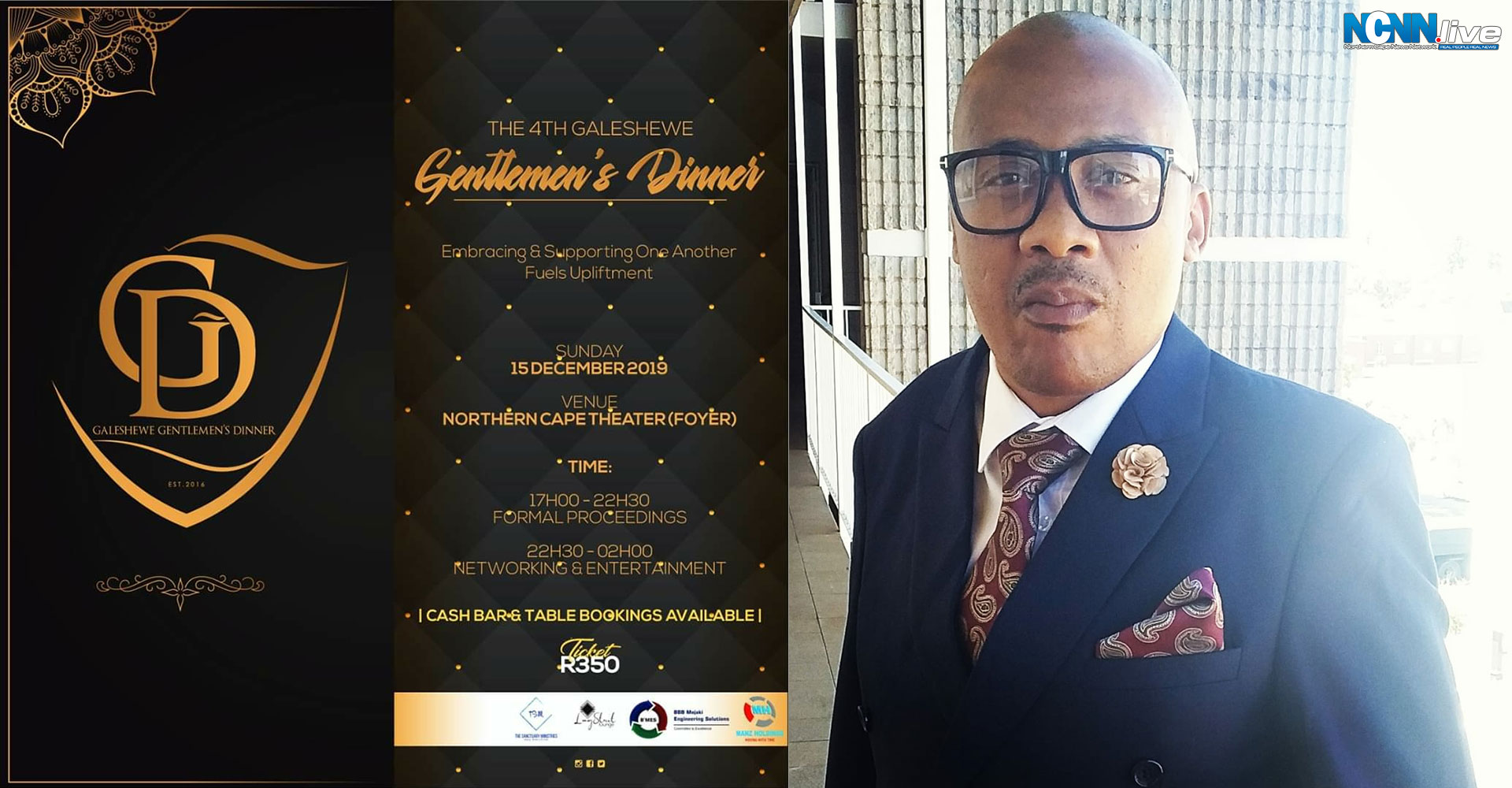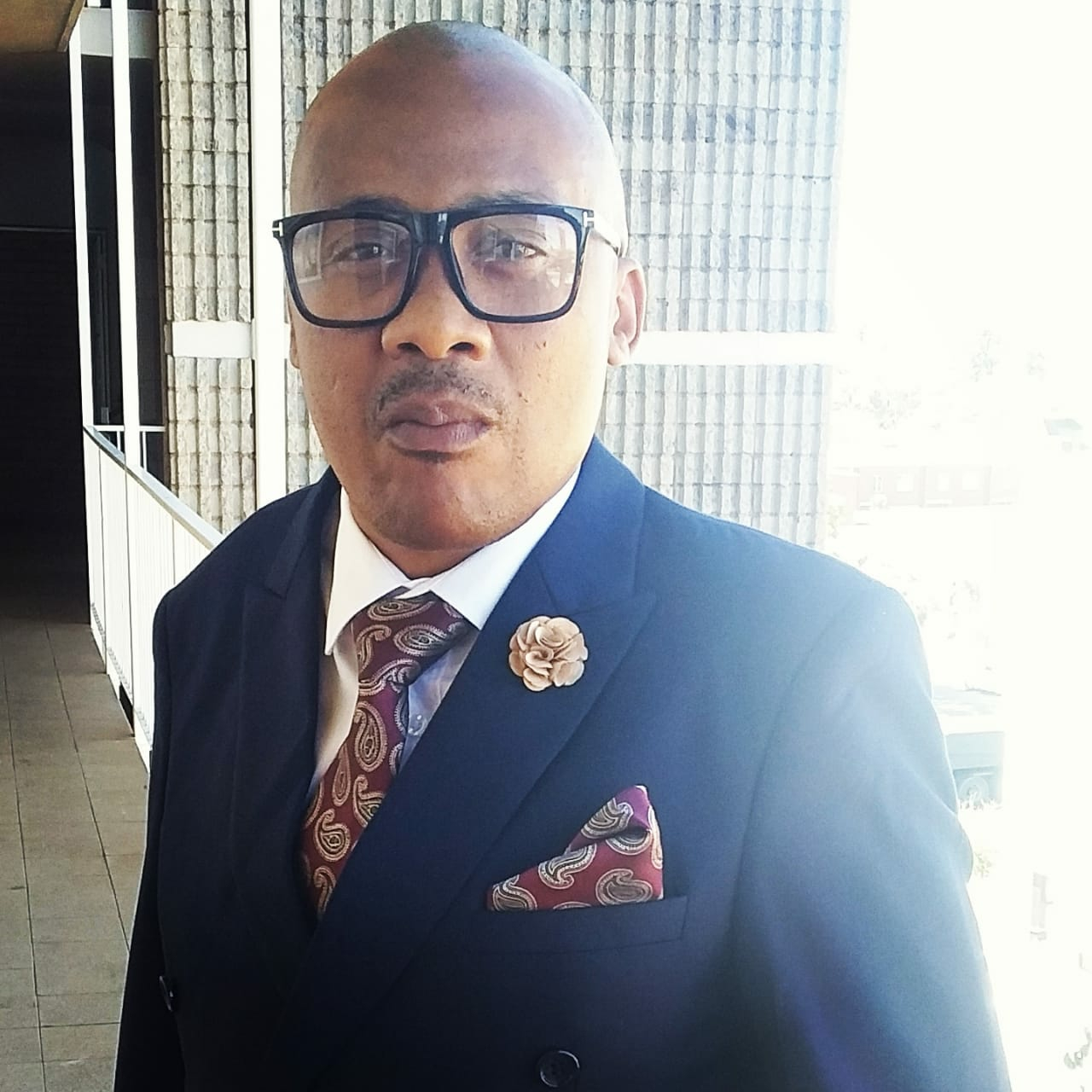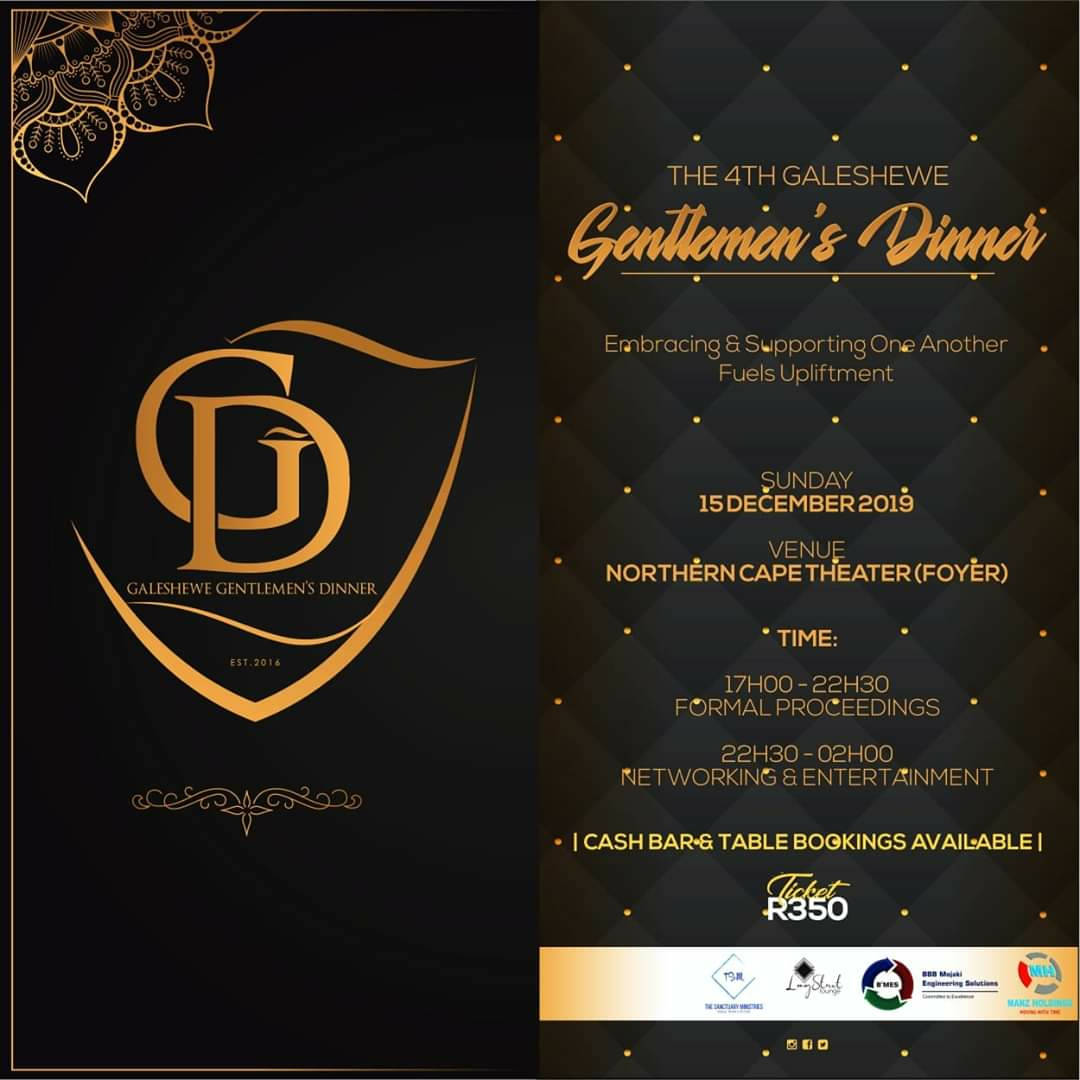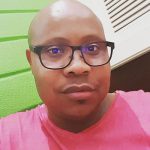 Thabo Mothibi is a former broadcast journalist (TV and Radio) – with specialist reporting experience; SABC Political/Parliamentary and TRC Teams over a period of five years (1995 to 2000).
One key foreign assignment - is the 11-nation African Connection Rally – overland journey from Africa's northern-most pole in the coastal Tunisian city of Bizerte to the southern-most pole in South Africa's Cape Agulhas. From the journalistic years, Thabo then delved into Government media liaison and serving two former Ministers and three MECs. He became the Northern Cape Provincial Government's first department based Communications Director at Department of Agriculture, Land Reform and Rural Development - 2008-2010 – where he also served as Head of Ministry from 2003 – 2008.
As a former anti-apartheid activist, his political background and professional training aided him in spearheading the Northern Cape ANC's 2004 National Elections media and publicity campaign and that of the 2006 Local Government Elections.
Whilst based in Waterkloof in Pretoria -2010 to end 2011, he consulted for Manstrat Agricultural Intelligence, then returned to the Northern Cape in 2012 to date, to consult independently and pursue other entrepreneurial interests in media and communications through KwaVuko Communications and Marketing.
Thabo Mothibi obtained his NQF7 through Wits University's Graduate School of Public and Development Management (P&DM) in Johannesburg, a Unilever Mandela Rhodes Academy for Marketing and Communications Academy (UMRA). The goal of the NQF7 programme was to educate and train public and private sector professional communicators and marketers in government communications..
Shortlink for this post: https://ncnn.live/?p=2238