Koopmansfontein – The leadership of the Northern Cape's restituted community of Koopmansfontein, perched some 100 kilometres north-west of Kimberley, has committed itself towards upholding the economic development of the settlement's 101 beneficiary households.
In the wake of Koopmansfontein's land claim settlement in 2009, allegations of funds mismanagement dogged the previous leadership of the Communal Property Association's (CPA) for almost a decade. And now, the CPA executive's newly installed secretary Glen Namies guaranteed a new dawn of economic empowerment for the impoverished community's households.
"Our future plans are for the beneficiaries of Koopmansfontein to benefit (in terms of income from various enterprises). We need to implement serviced sites for the community members to stay. We need to have an economic plan to change the current strategy and also focus on eco-tourism in an effort to attract tourists.
Namies said with Koopmansfontein being entirely rural and with high levels of unemployment, sharp focus ought to be on changing the community's mindsets and channelling an outlook towards agricultural entrepreneurship and educational development that will allow the community to set own upliftment benchmarks in many areas.
"We have livestock and two farm houses. Ours is now to focus on breeding, establishing a feedlot and abattoir. In terms of the farm houses, we need to engage government in transforming one of them into a guesthouse as we would like to attract tourists with the wildlife that we have," asserted Namies.
The stepping stones have been laid by the regional office of the Department of Rural Development and Land Reform in having donated over 250 head of cattle, a tractor and trailer in June this year. Other income streams are from the leasing of a two-tanked petrol station and a supermarket which the department acquired for the community as part of their R7 million land settlement.
Indications are that this national competency will follow through with additional infrastructure support such as fencing soonest.
The provincial department of agriculture, land reform, rural development, environment and conservation Viljoen Mothibi said the funding of the establishment of a feedlot and abattoir depends on certain exercises being undertaken
"It all starts with a feasibility study which will determine a range of economic factors. In ensuring food safety, our veterinary services unit will automatically become involved. Therefore, the Koopmansfontein community is encouraged to work through their extension officer from our offices for this matter to receive attention."
Chairperson of Koopmansfontein's CPA executive Modise Gabanelwe added that other major plans are to be spelled out at a meeting of the  beneficiary households this weekend.
By Thabo Mothibi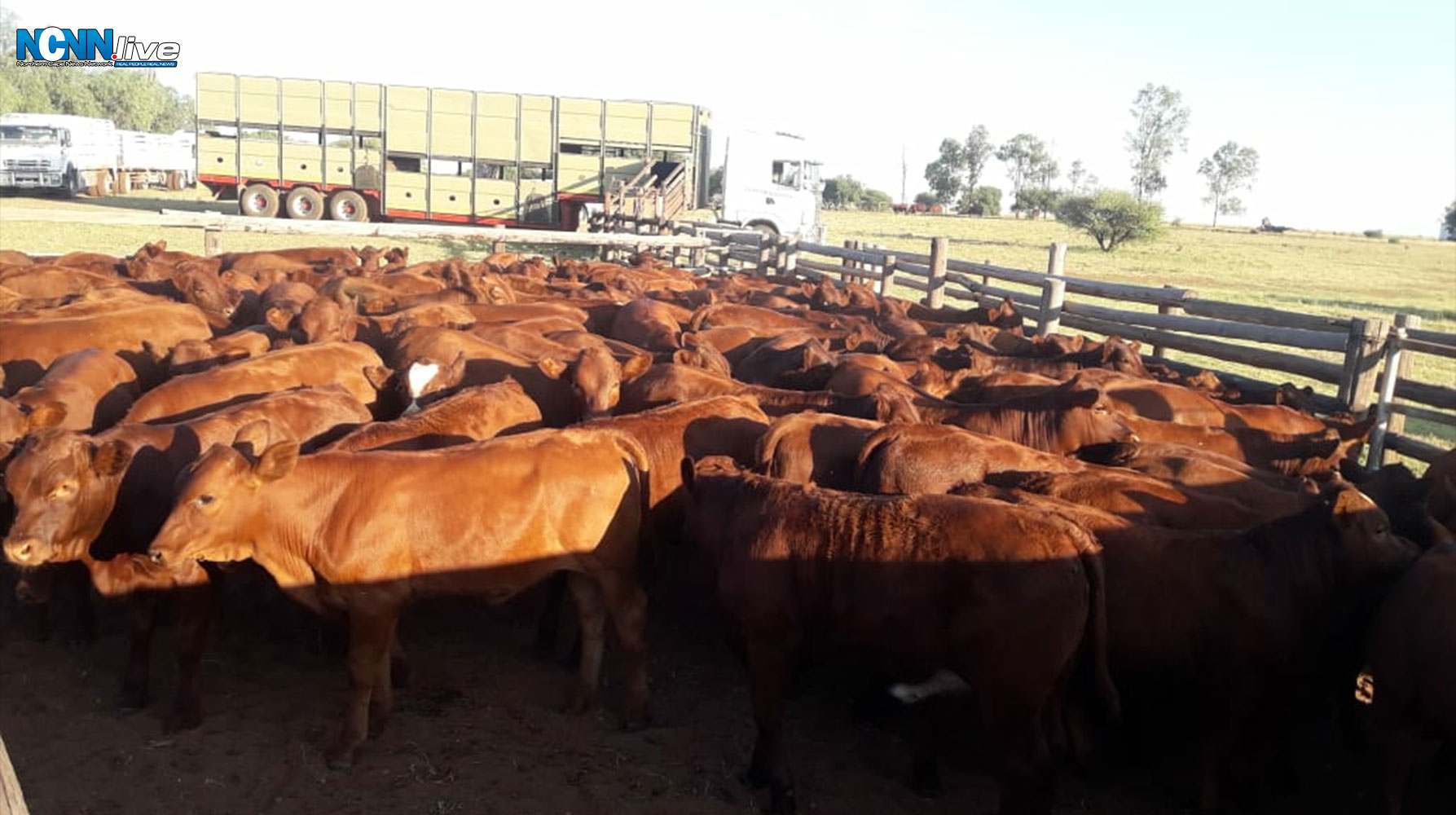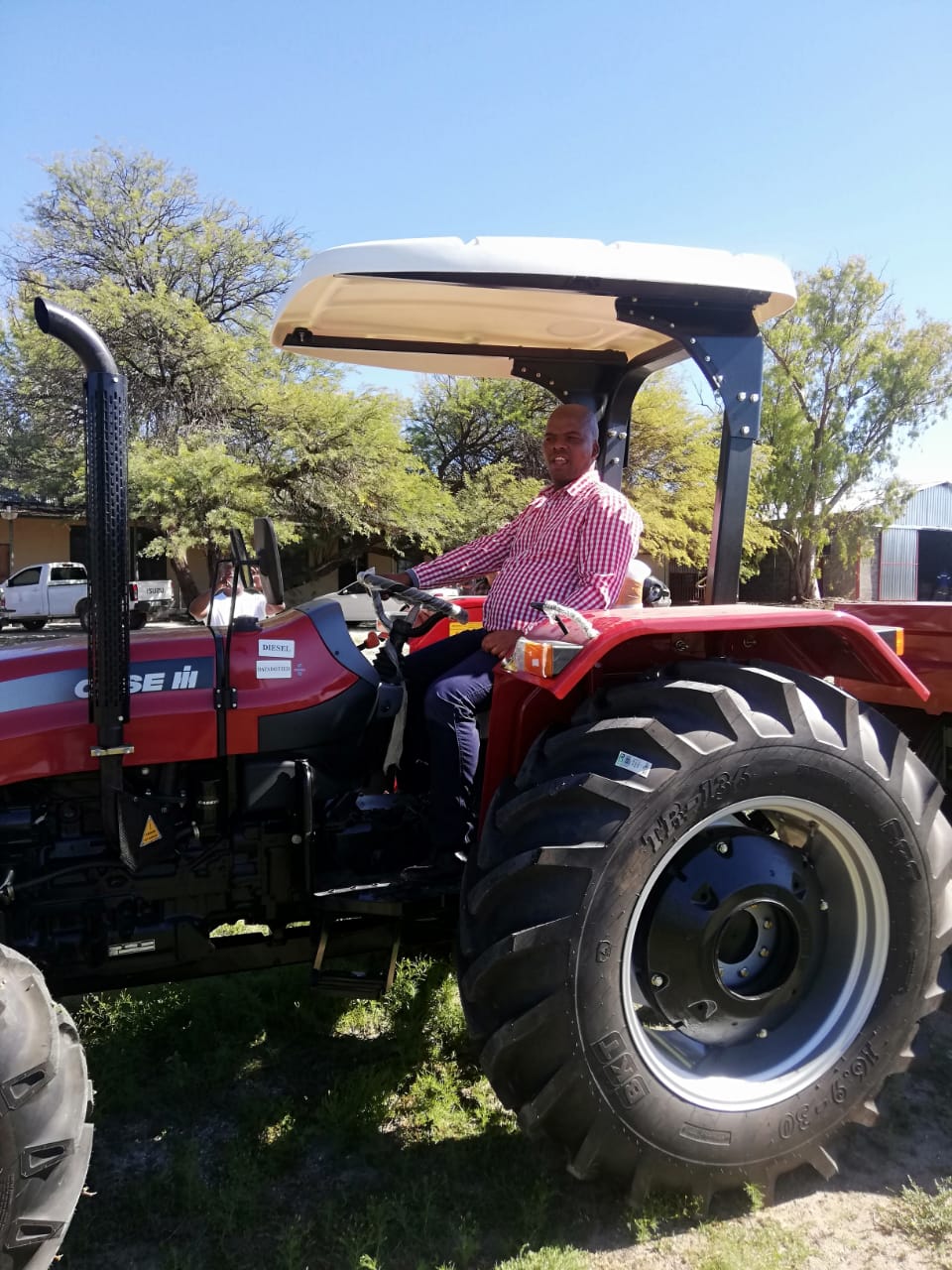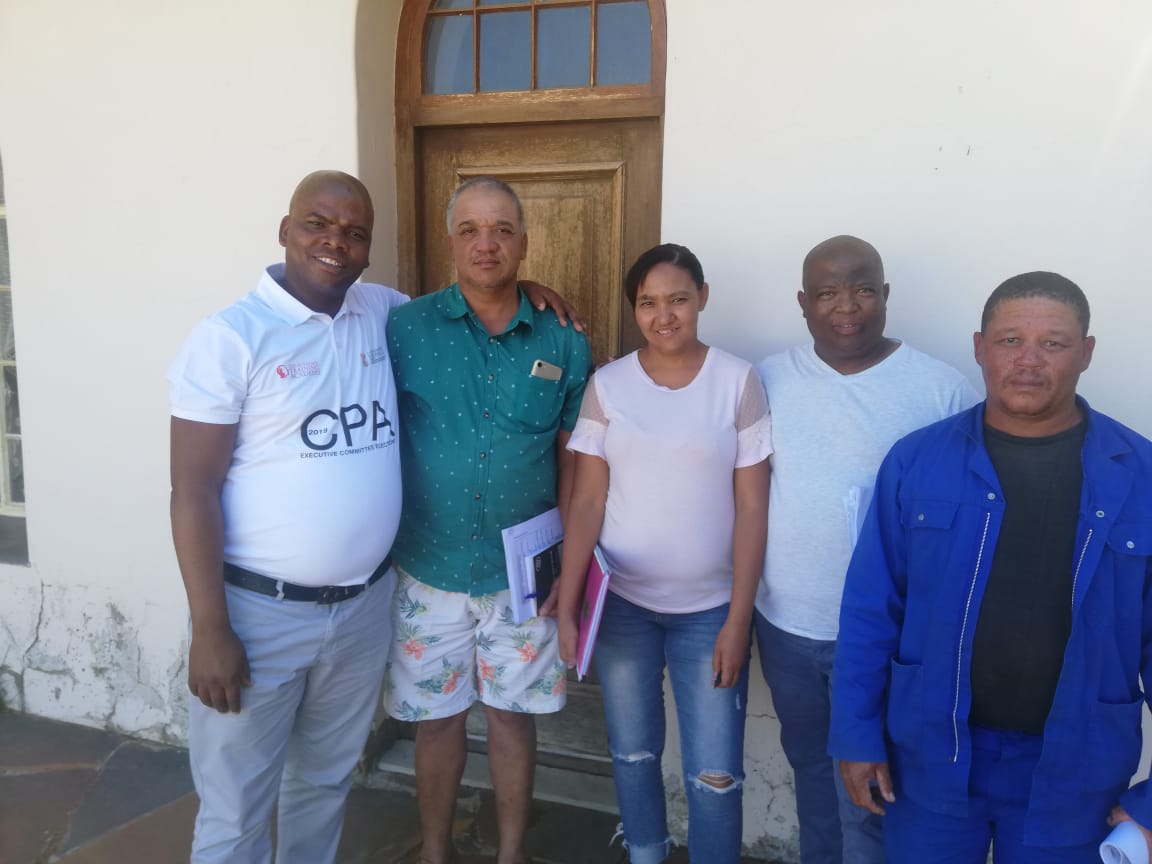 Newly Elected Top 5 CPA Executive of Koopmansfontein: In picture in no particular order are Secretary Glen Namies, Chairperson Modise Gabanelwe, Deputy Chairperson Phillip van Borch, Deputy Secretary Simon Bogoto, Treasurer Bianca Bezuidenhoudt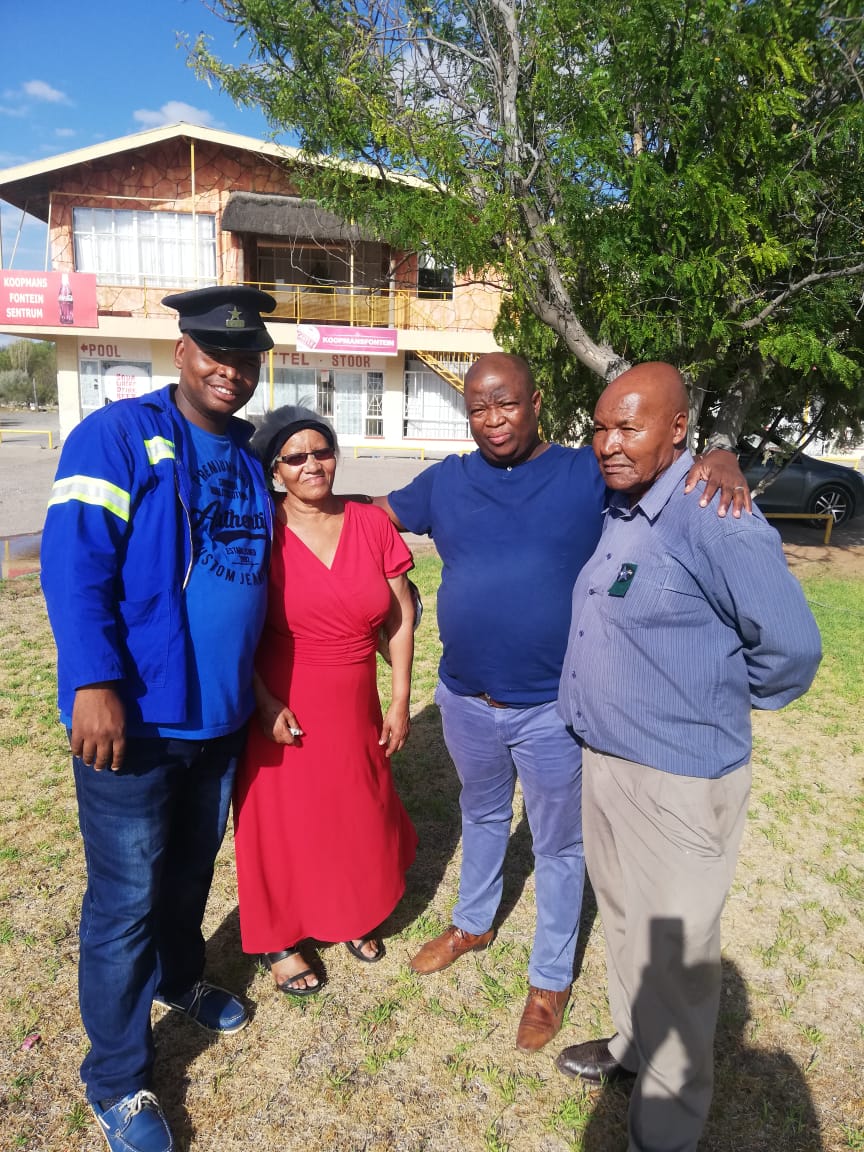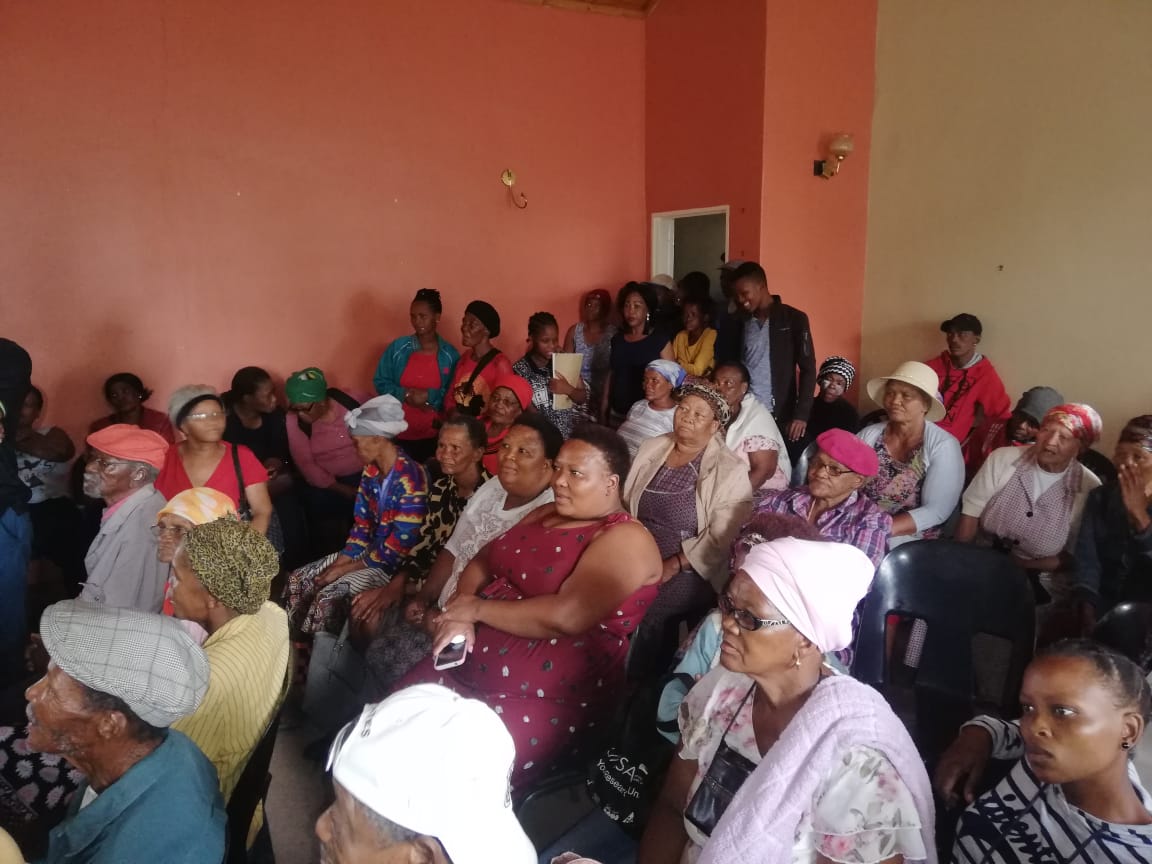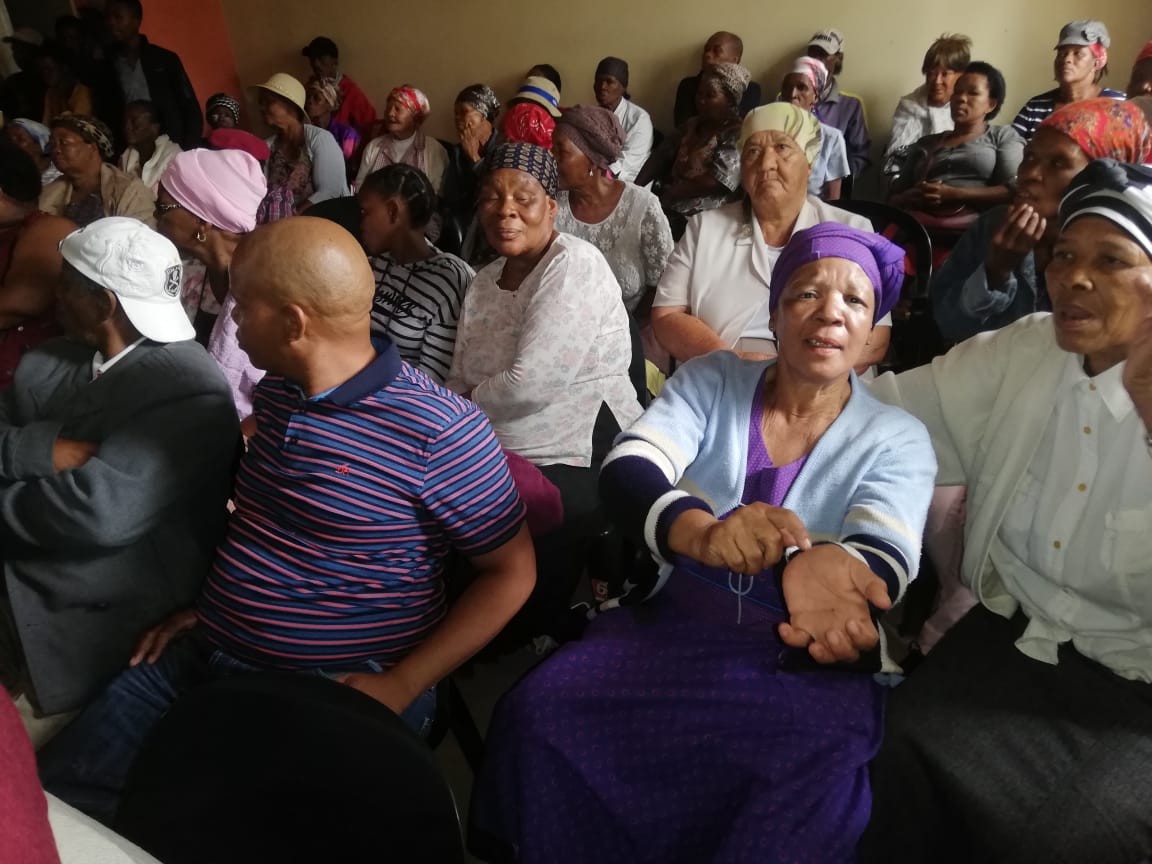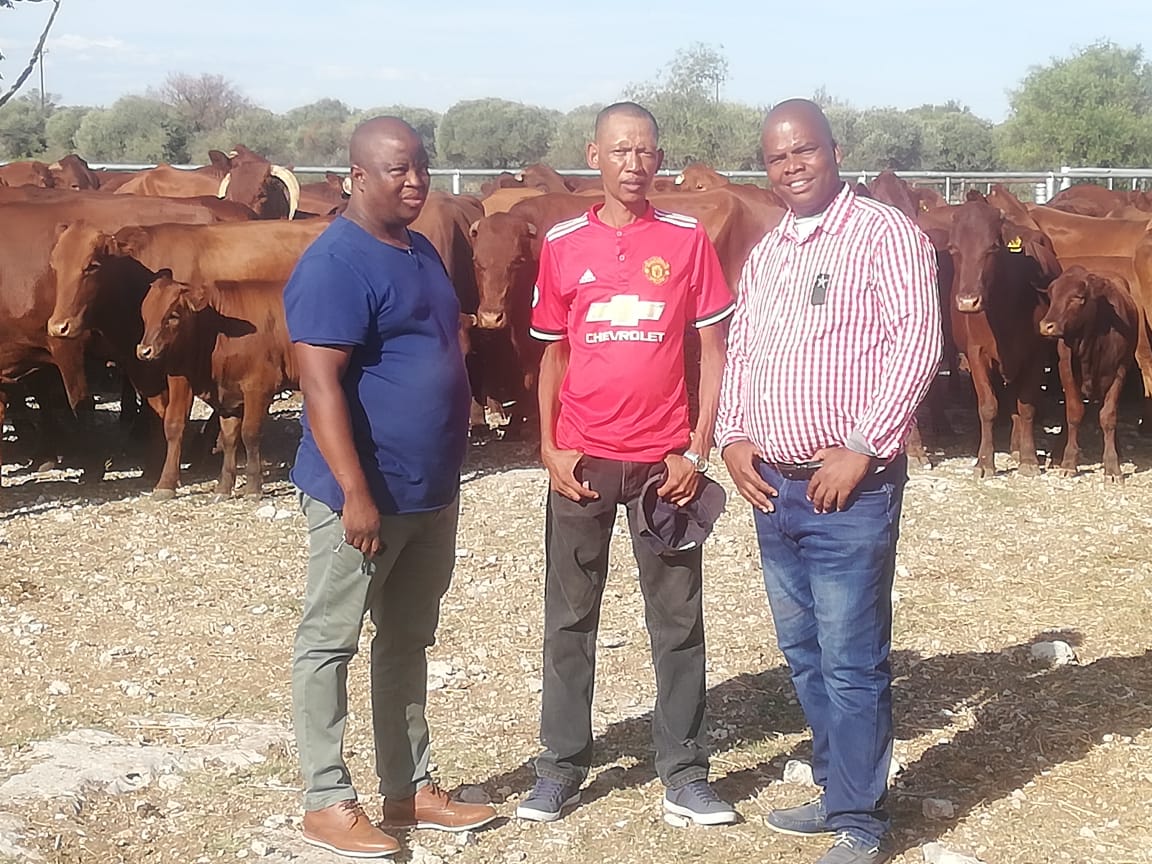 Chairperson of the CPA executive Modise Gabanelwe and secretary Glen Namies flanking a community member.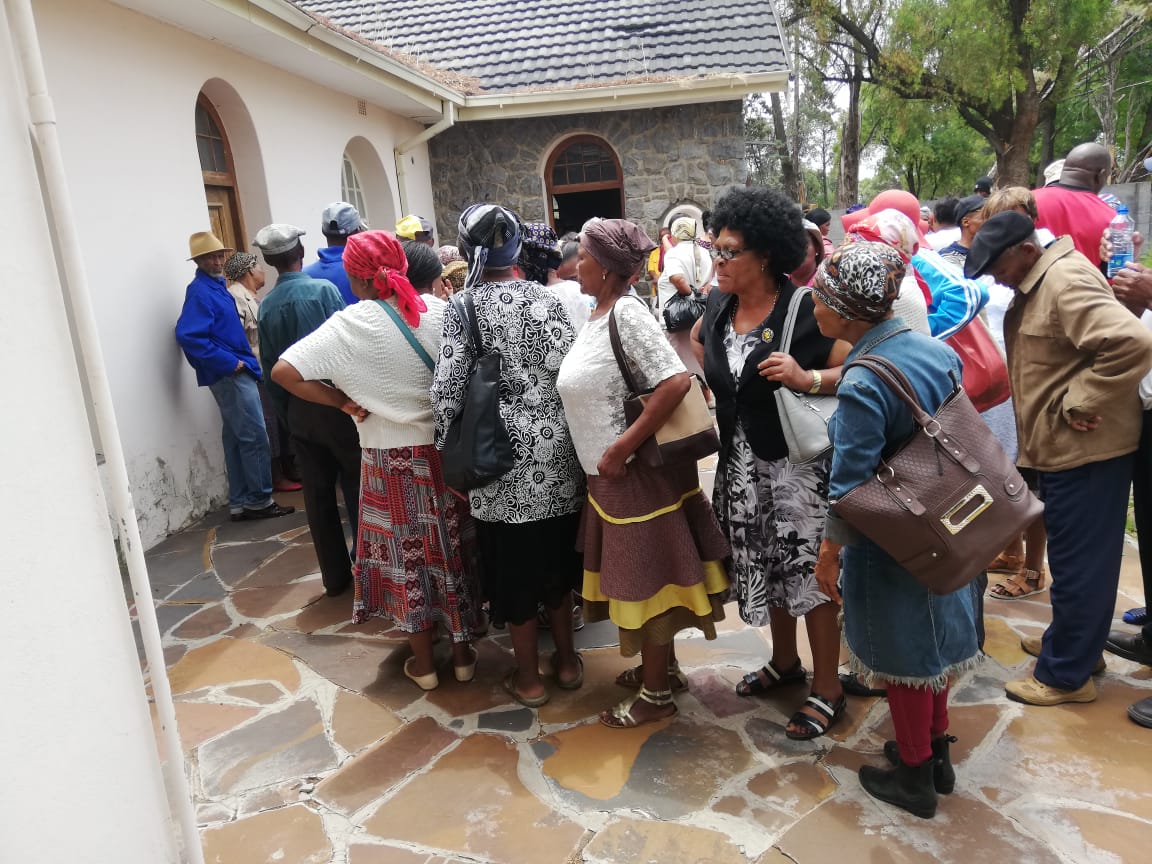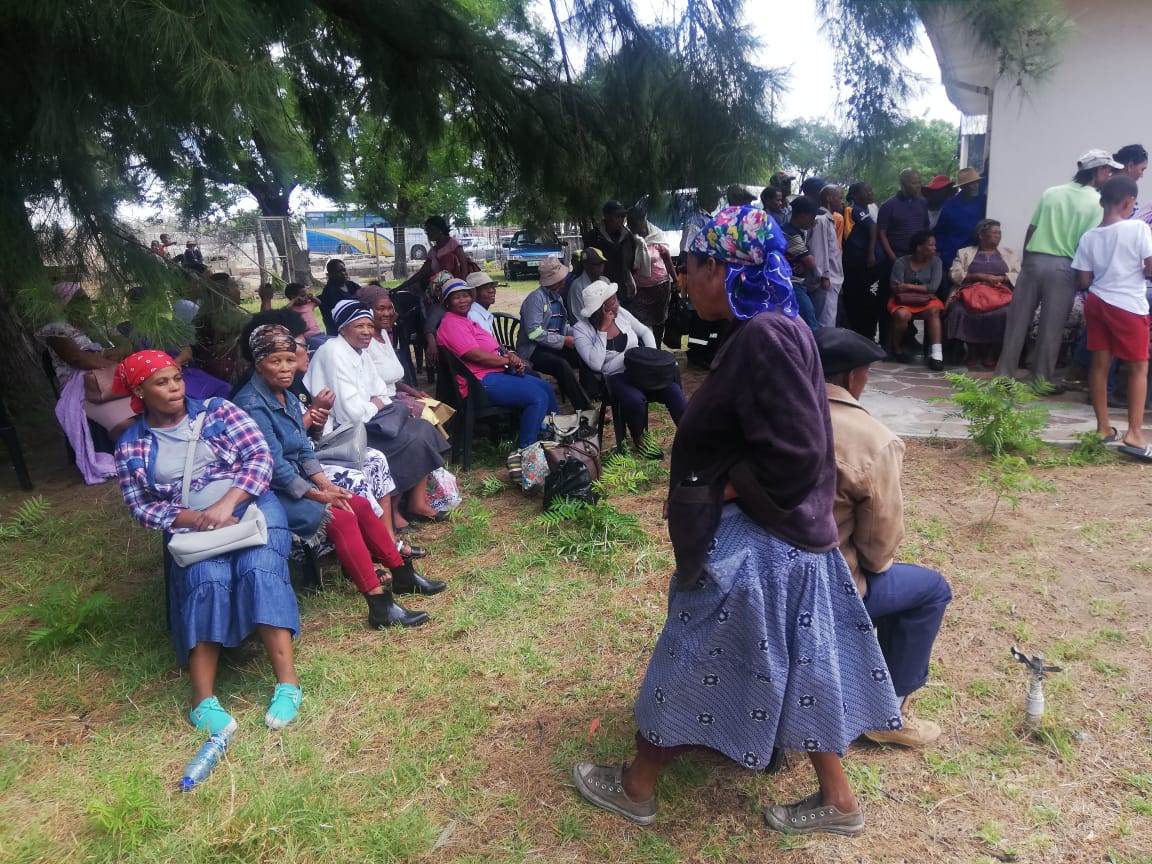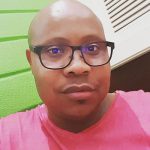 Thabo Mothibi is a former broadcast journalist (TV and Radio) – with specialist reporting experience; SABC Political/Parliamentary and TRC Teams over a period of five years (1995 to 2000).
One key foreign assignment - is the 11-nation African Connection Rally – overland journey from Africa's northern-most pole in the coastal Tunisian city of Bizerte to the southern-most pole in South Africa's Cape Agulhas. From the journalistic years, Thabo then delved into Government media liaison and serving two former Ministers and three MECs. He became the Northern Cape Provincial Government's first department based Communications Director at Department of Agriculture, Land Reform and Rural Development - 2008-2010 – where he also served as Head of Ministry from 2003 – 2008.
As a former anti-apartheid activist, his political background and professional training aided him in spearheading the Northern Cape ANC's 2004 National Elections media and publicity campaign and that of the 2006 Local Government Elections.
Whilst based in Waterkloof in Pretoria -2010 to end 2011, he consulted for Manstrat Agricultural Intelligence, then returned to the Northern Cape in 2012 to date, to consult independently and pursue other entrepreneurial interests in media and communications through KwaVuko Communications and Marketing.
Thabo Mothibi obtained his NQF7 through Wits University's Graduate School of Public and Development Management (P&DM) in Johannesburg, a Unilever Mandela Rhodes Academy for Marketing and Communications Academy (UMRA). The goal of the NQF7 programme was to educate and train public and private sector professional communicators and marketers in government communications..
Shortlink for this post: https://ncnn.live/?p=2040